Enhanced sports proprietary betting software, built and powered by IDSCA.
Turn key service ready, within 20 mins of signing up. 
The largest pregame sports offering, over 60 sports powered by the top 3 industry data providers 
Detailed limits configurable, per sports, league, game period, agent, and player. 
Messaging Support, WhatsApp, Threema, Signal, telegram, email 
Your own Site, personalized URL domain. 
Post-up tools, automatic player signed up registration enabled. 
Cashier, Payments options enabled 
Fully mobile, built, and designed for player and agent's back-office functionalities. 
Personalized Support, customer service concierge support. 
Smart risk management, detection of steam action and syndicate groups.
Start your online gaming site with IDSCA
Try us for a week for free, and explore all the tools and services you need to start, run, and grow your online sports betting business.
Select template and
configure your site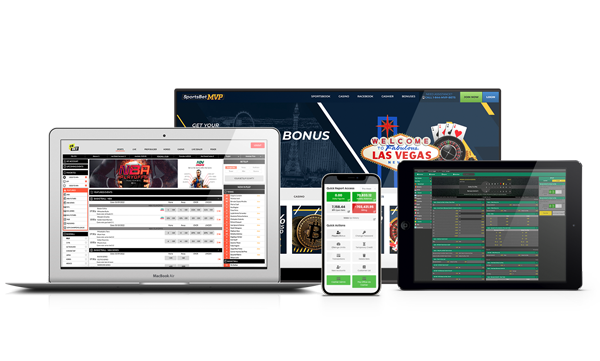 Promote your site and
start collecting money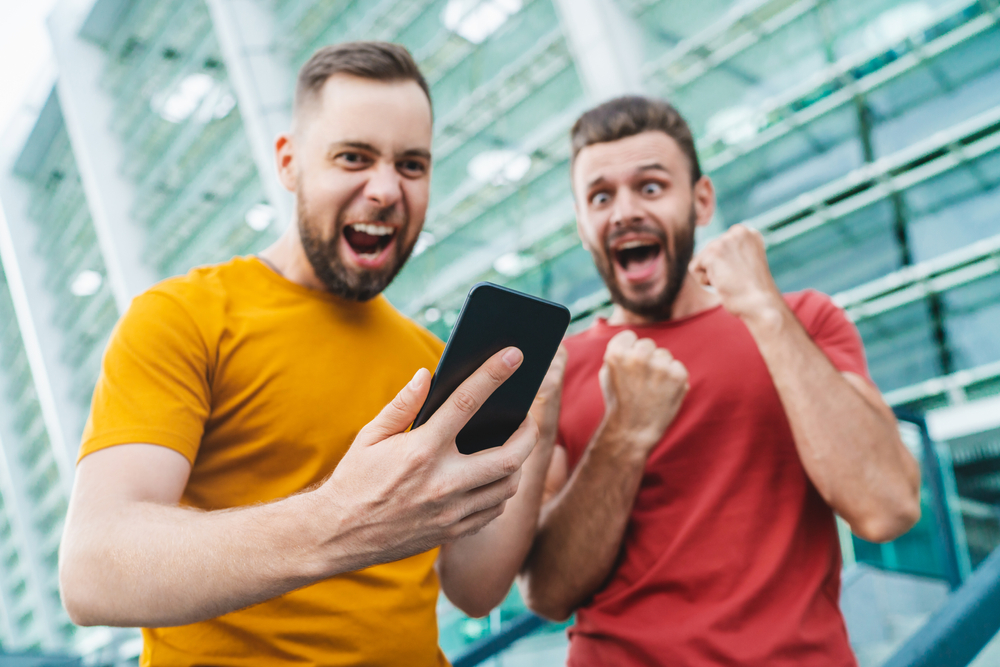 We are here with you every step of the way
Every hour of every day, we will have experts standing by to help you with every step of your journey. From setup, to how to maximize your player's experience -- our team is here to help.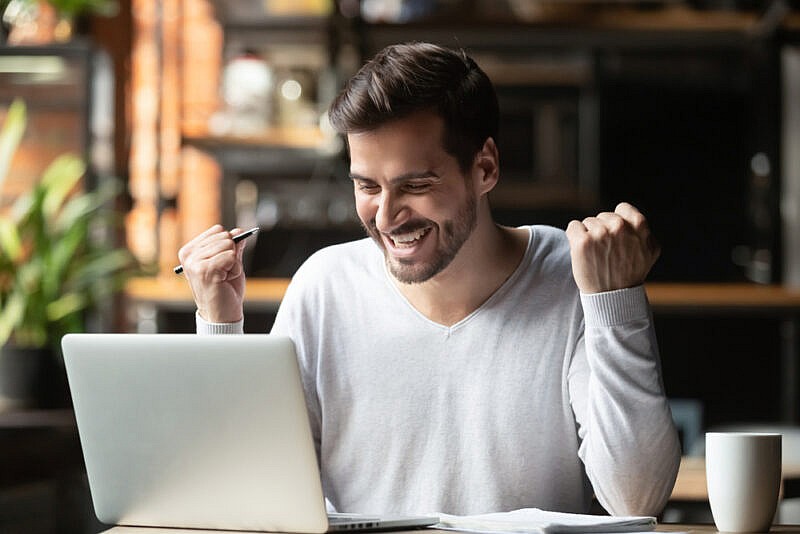 Have you been looking for the very best sportsbook? Do you want the online bookie software that's unlike what you'll find anywhere else? That's what we offer at IDSCA. Specifically, that's what we've been offering now for more than 20 years. Sure, the online bookie software business has come a long way in the last 20 years. But, our commitment to excellence has never changed. Now, we can offer a sportsbook unlike anything the world has seen before.
Whether you're an experienced bookie or you're just getting started, we're here to help. IDSCA can work for anyone, no matter if this is your 20th year as a bookie or your first. Through all of our different features, bets, and more, we've got something for everyone who wants to get in on the betting action.
At our sportsbook site, there will be a sports betting experience unlike anything else. All of the major sporting events can be found right here. That means your can offer the opportunity to legally wager on greyhound racing, college sports, and so much more. Your players can place bets on what they want. Sports betting and legalized sports betting isn't limited to only Nevada anymore. Nor are your players held captive to a Fanduel sportsbook or anything of that nature.
Instead, our casino sportsbooks are here to help. At our sportsbook, you can provide the kind of sports betting experience to your players that's better than what they might find anywhere else. Of course, if someone you know has a gambling problem, be sure to reach out and help.
What Our Sportsbook Offers
When we created IDSCA, we wanted to make something that focused on both data and products. After all, when we began this journey decades ago, there were other online sites like ours out there. However, there was nothing that offered the same kinds of features that we offered. Indeed, we looked at the other sites, picked what we liked, what we didn't, and then built on it, continuing to grow IDSCA into what it is today.
Today, we've got a platform for a bookie business. Many of our bookies, this is their job. They use IDSCA for their livelihood. However, there are also plenty of bookies who do this "on the side," who run their online bookie site through us and work a job where they can control the hours, they're in charge of what happens.
At all times and in all things, we've always worked to give our bookies freedom. Freedom to be in charge of their sportsbook, freedom to be able to work when they wanted to work, freedom to be as successful as they could be. Today, our IDSCA site builds upon all of that, for a better experience than ever before.
Online bookie software has to have the games. If you want the bettors, you need to have the games. That's what this platform offers. It has the very best in the games that your players are going to want to play. So, of course, this being America, it has the NFL. All of the NFL games. From the preseason through the Super Bowl (even the Pro Bowl) it's all right here. These are the games that your bettors are going to want to play.
Sure, the NFL and the Super Bowl are big deals, but they're far from all that our online bookie software offers. For example, you'll be able to bet on the NBA, baseball, the NHL, college football, college basketball, and so much more. Golf, MMA - if there's someone betting on it, you'll be able to bet it at our site.
We don't just offer "the big games" at our site (though we do). We also offer the other games, the smaller ones that folks still absolutely care about. That means your players will be able to bet on mid-major games, games between teams that are out of the playoffs, and so much more. We aim to be a solution that offers all of the games that your players could want to bet on.
When we say "your players can bet," we mean that we give them as many options as possible in terms of betting. Your players will be able to bet on who wins a game, of course, but there's so much more than that. They could bet on the money line, they could beat the point spread, they could bet the odds. That way, if they know a team is going to win, they could bet in so many different ways.
Beyond that, of course, depending on the sport, they'll be able to bet the over/under as well. In many cases, we'll have bets where you can bet on multiple things occurring in one game or across games. For example, baseball games could have bets about who scores more runs in an inning, the first half of the game, and more.
Indeed, we have bets where you can bet on different outcomes as the game unfurls. To use an NFL game as an example, you can bet on who's going to win, sure. But, you can also bet on who's going to win the first quarter. You can bet on who's going to win the 2nd quarter as well as the first half, the third quarter, and so forth. This gives you chances to win throughout the game.
Wagering: Before and In-Game
One of our more popular features is that players are able to bet throughout the game once it has started. In the past, players could only bet before the game. Once the game had started, the bets had to stop. That's not the case anymore. At our site, you'll have full in-game wagering. That means you'll be able to bet on these games as they go.
So, you can bet after kickoff, after the first pitch, the drop of the puck, tip-off, and more. Moreover, you'll be able to win throughout. This gives your players so much more time to bet, and so many more opportunities for both of you to make money. In the past, players were limited - once the game started, they were done. Now, they'll be able to bet how they want for a long time to come.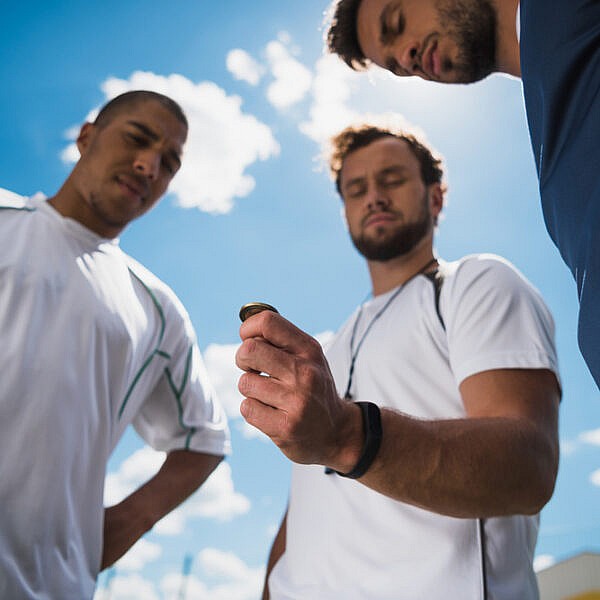 The Bets Go Where Your Players Do
Something we're particularly proud of with our site is its mobile optimization. That means that your players will be able to bet how and where they would like. Instead of being trapped at their desktop, having to sit at home, they'll be able to bet with them, whoever they might be. That gives you a leg up on all of the other sites that don't offer this.
So, your players can bet from the park, from a party, from the comfort of their couch, or from someone else's couch. They could bet from the gym, or even from the game itself. It's up to them. We've found this is a very effective way to make sure that you get as many bettors as possible to your site.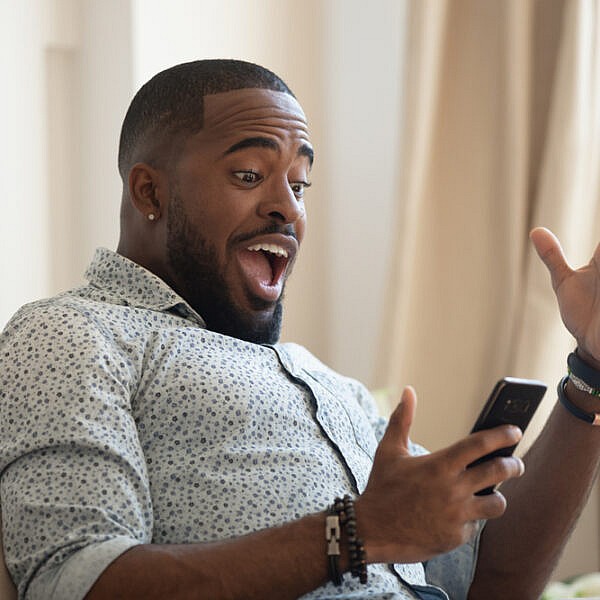 You'll be able to monitor your players and their bets. That way, you can see everything that's going on with your sportsbook. With this kind of unprecedented control, you'll be able to take advantage of what's the biggest advantage in the bookie business. Really, with this, there's no limit to what you'll be able to do with your sportsbook.
Plus, perhaps even better still, you'll be able to control your own lines. You know your players, you know what's going to get them to want to bet. So, you can create the kinds of lines that will draw them in and keep them betting. We see it as one more way that you'll be able to differentiate your book from the rest of them online.
On top of that, you'll have a dedicated customer support line, too. That means you can call it, your players can call it, and get help with all of their queries. Like everything else that we offer, this is 24/7. So, whenever your players have a question, they'll be able to get help..
Beyond that, our book is always up and running, too. With our dedicated servers, our site will be up when your players need it. We do everything in our power to make sure that it's up 99.99% of the time. That way, your players can get on our site when they want to.
More Than Just Sports Betting
Yes, we're quite proud of our sportsbook offerings. However, we have far more than just sports for your players to bet on. Indeed, they'll be able to bet on all kinds of other things here, too. For example, we have a horse racing book, so they'll be able to bet on horses all across the country.
In addition to that, we have live casino games, too. That way, you can provide your players with a great casino experience even without them leaving their homes. Moreover, we even have live dealer games, too, so that your players will be able to interact with a human being when they play some of their favorite casino games. You can offer them all of this and more, all at your site.
Your members will have a betting experience that makes it possible to pay out from an app. Whether it's on Wimbledon, soccer, or the MLB, whether they're in Delaware, Montana, Jersey, Michigan, Oregon, or anywhere else, your gamblers will have the best experience possible.
Best Free Trial in the Sports Betting Business
To discover if all of this is right for you, you can sign up for our free trial today. When you sign up for our free trial, there's really nothing like it. Here, you'll be able to get absolutely everything that we offer, all in one fell swoop. You can know once and for all if IDSCA is right for you. To see everything that we offer and how we can help your bookie business, click here today.