The ultimate pay per head software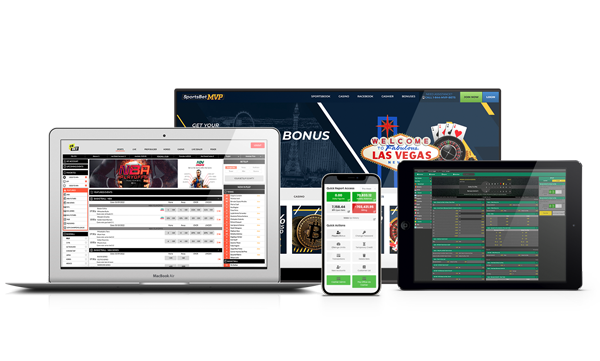 Sportsbook software for online bookies
as low as
$10/head
Why pay per head sportsbook services

work
Truth be told – the presence of the best pay per head sportsbook service providers has revolutionized the world of sports betting. Gone are the days when sports enthusiasts needed to travel to place their bets on sports or when bets were limited to a certain time.
More

options,


More

action.
Create a sportsbook website with all the latest features to keep your customers coming back for more.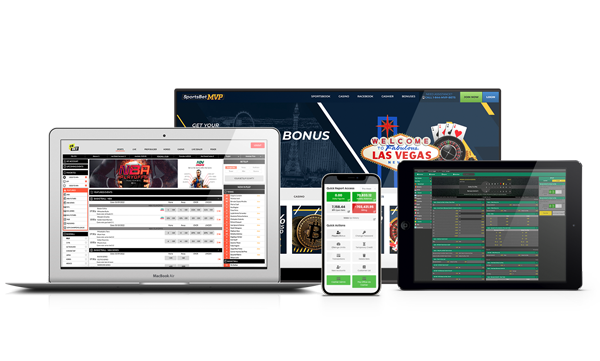 Enhanced sports proprietary betting software, built and powered by IDSCA.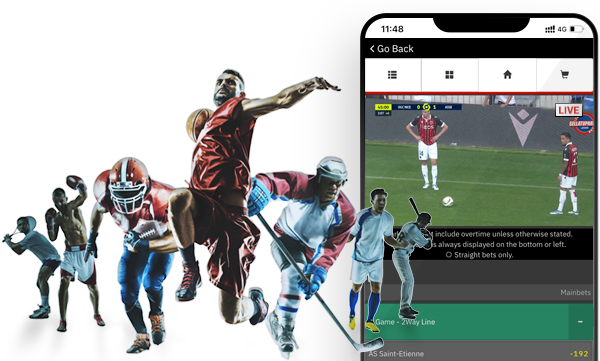 Boost your profits by offering accurate official data with over 7000 events monthly, powered by IDSCA proprietary In-Play software. www.in-play.info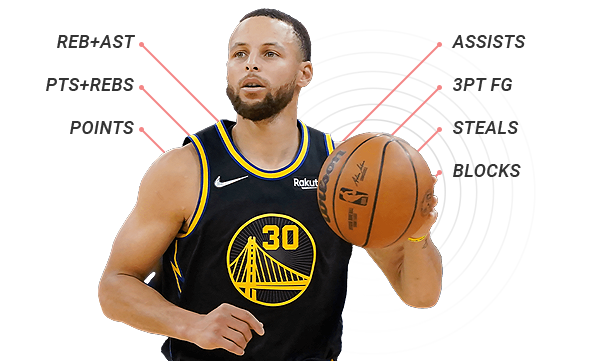 Player Props - Prop Builder
Leading Solution for Player and Game Prop Betting, Powered by prop betting specialist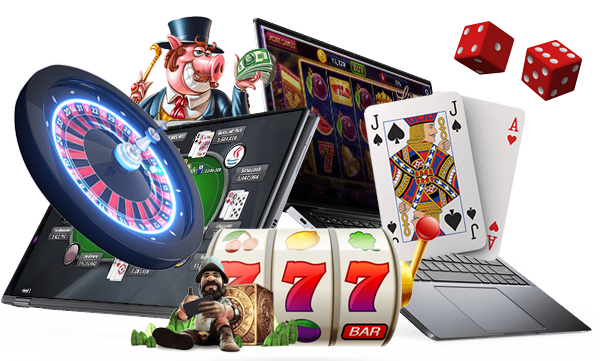 Enhanced sports proprietary betting software, built and powered by IDSCA.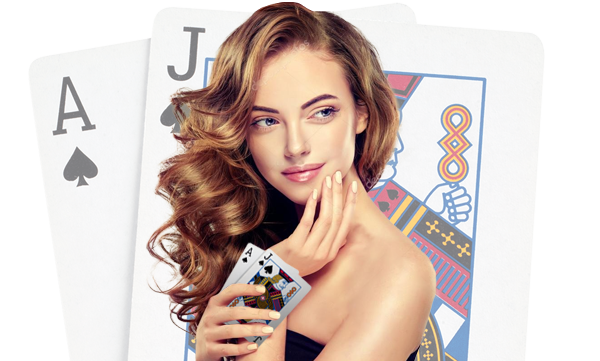 Keep all our profits with our flat fee live casino service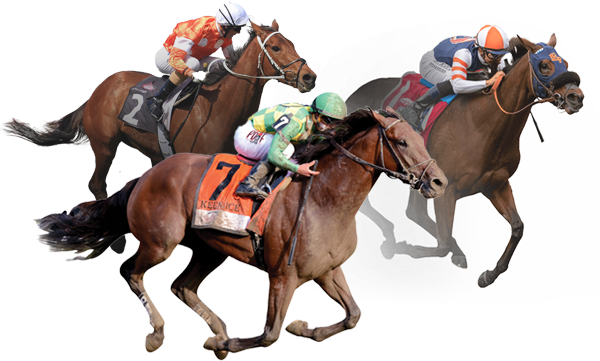 Leading Solution for Player and Game Prop Betting, Powered by prop betting specialist
Bookies from different parts of the country have discovered a

better way

to cater to their clients.
The clients who intend to place a multi-team wager or a complex parlay can simply call in to obtain information on the possible winnings. For sure, the price per head bookie services can now be considered a major contributor as to why sports, casino, and horse racing continue to thrive.
While certain advantages are beyond evident, there are still benefits that bookmakers and clients can take advantage of when considering the service from an online price per head bookie service. Here's a quick list of why you should consider placing action via a bookie that makes use of a PPH service provider. You can be the bookie agent everyone wants, with the betting lines that set the sports betting market.
Agent Backoffice Tailored to You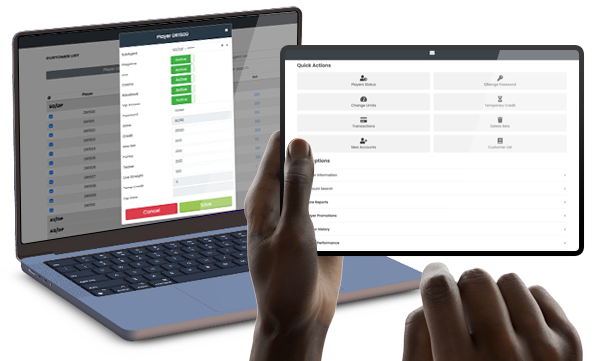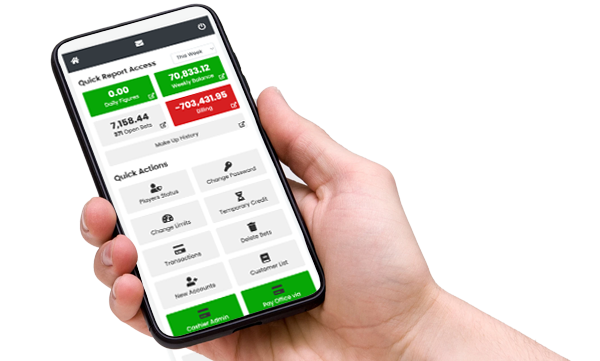 We are here with you every step of the way
Every hour of every day, we will have experts standing by to help you with every step of your journey. From setup, to how to maximize your player's experience -- our team is here to help.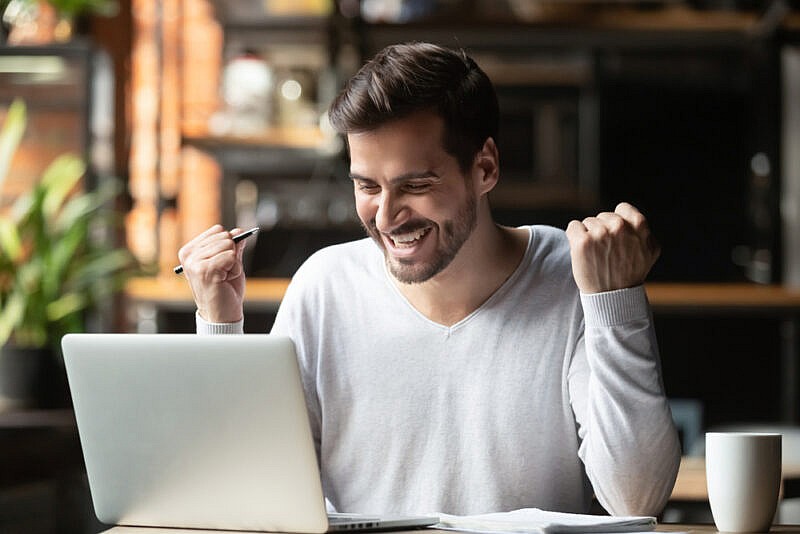 Using a PPH bookie service is a huge time-saver. For a gambler, all they need is a Web-enabled device and Internet access and they can easily place a wager at any time of the day and anywhere in the world. This gives them an upper hand as there is no need to plan the action they will place in advance. Accessibility and the use of a platform where wagers and teams can be placed with ease are two of the biggest advantages that both novice and high stakes gamblers can take advantage of.
Now, what about those who are not quite as adept at navigating websites or web platforms? If your customers prefer placing bets over the phone, then a full-service, highly professional call center is also included.
We know that, in the online sports betting industry, you don't exactly lack for pay per head service. to that end, we offer the best sports betting experience imaginable. Here, you get online betting the way it's meant to be: with all of the sports betting options you could possibly want.
Take Advantage of the Betting

Variety
Your customers can make standard straight action on sports, have access to spread wagers, place proposition plays or parlay bets – you name it, there is an extensive selection of wager choices. Give them exactly what they want from the sports betting scene. Whether its sports, casino, or horse-racing, your customers can chose what they want in online gaming. With the help of the interface provided by the online sportsbook service provider, wagers can also be placed during live betting or while a sporting event is in progress making it possible for odds to be available throughout the match.
Have a

Wide Range

of Sporting Events You Can Bet On
Your customers, using the online price per head sportsbook services, can place action on all sports – be it in football, baseball, basketball or even a cricket match. There is an extensive list of sports to gamble on with the online platform provided by the online bookmaking service. This is a big advantage of today's local bookie that uses online sportsbook software.
We even offer a digital casino. Here, you'll be able to take your online gambling to the next level with our online casino. With that and our bookie software, you'll be in complete control. This is the bookie software to make more money.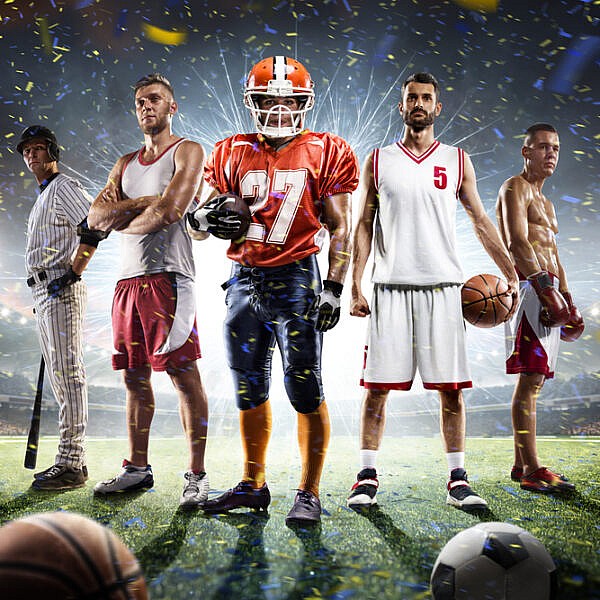 Start your online gaming site with IDSCA
Try us for a week for free, and explore all the tools and services you need to start, run, and grow your online sports betting business.
Select template and
configure your site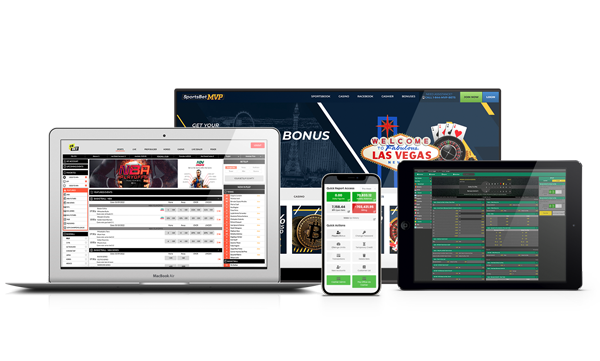 Promote your site and
start collecting money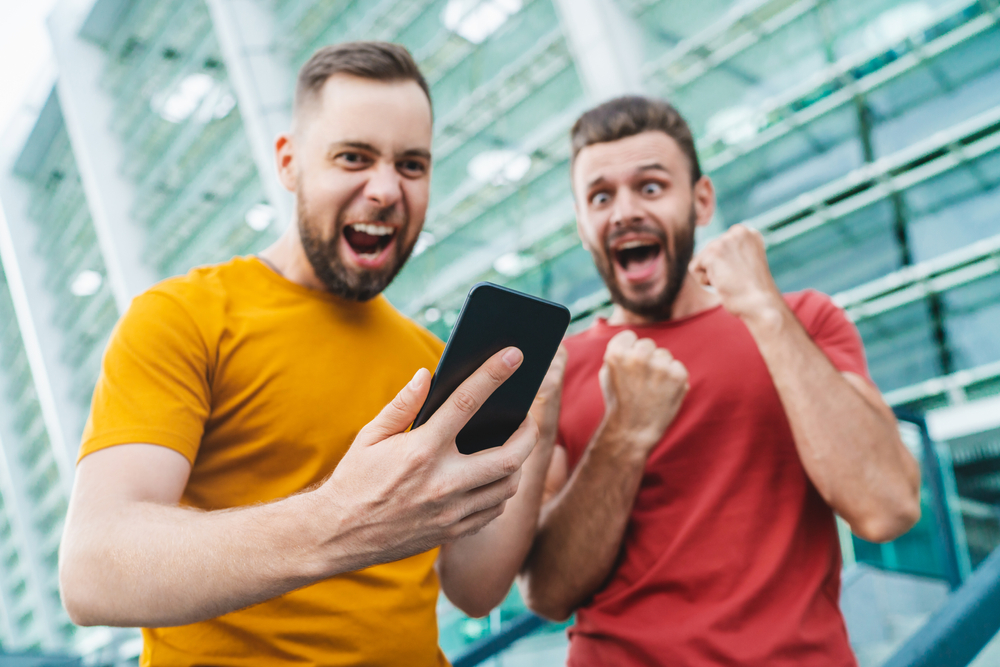 Improve

Your Bottom Line with Better Odds and Flexible Software
As the online price per head service requires minimal overhead expenses, the savings can then be redirected to the customer with incentives and better odds. With a greater profit margin more beneficial to the client and bettor, the bookie's business can steadily grow and attract new customers. With more options comes more volume, which in turn increases profit.
Using the best pay per head sportsbook services helps to lower all costs while improving the overall perception of your business. A well-made website, an experienced call center, along with an extensive sports offering, and multiple platforms, gives your customers a complete solution for wagering and makes you look like a professional sportsbook, all at a low price per player.
Benefit from

Paperless Transactions
A website with secure login and dedicated private mail is perfect for someone in the bookie business. Gone are the days of having to keep track of wagers, balances, or settles. The web-based bookie bookkeeping system allows a bookmaker to keep all records online, and away from prying eyes, and gives an instant update of accounts and balances.
Accounts can be set up with virtual credit in the sportsbook service platform, allowing your customers to wager on just about every sporting match in the world, racetrack, or casino game. Everything is graded in real-time so winnings are put back in the account instantly, giving your customers the chance the reuse their credit, and increasing their overall volume. All balances can be zeroed out at the end of the week, or kept as is for a running balance; it's all up to you.
With our business model, we bring the pay per head gambling industry into the 21st century. Here, we offer everything the discerning sports bettor is looking for. From horse betting to the best in pay per head site options, our site makes you the personal account manager of a lucrative business.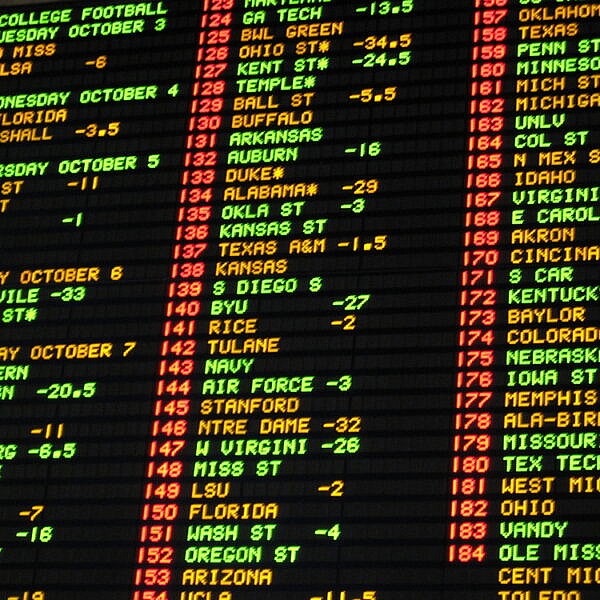 Get Ahead

with Available and Accessible Resources
An essential part of owning a business is having critical information at your fingertips. The back office of the pph services has everything a bookmaker could need to run his operation on a daily basis, and includes up-the-minute updates that are a must.
From daily figures, weekly balances, pending action, position and even live bet ticker to handle, internet lookup, and even an interface to track where your customers are playing, the back office gives you everything you need to succeed. As easy as it is for an online bookmaker to use price per head software, his customers too will find it effective and flexible.
An extensive pre-game selection, coupled with over 1200+ live games monthly will be positively spectacular for any bettor and can come with 200 racetracks and 81 casino games. All lines, data, scores, and wagers are updated instantly, with no need to refresh a page, and reports are showing up to the second, making it easy for customers and bookmakers alike to keep track of figures.
Utilize Those

Bonus Offers
Who doesn't like bonuses? It is rather common for a reputable PPH sportsbook software service company to offer generous sign-up bonuses for new clients. This is one strategy they can utilize to sustain themselves and capture more clients or users. A price per head sportsbook service provider typically promotes bonuses in the form of a free week or volume discounts.
A quick word of caution, though – do not fall for bonuses that sound way too good to be true. If you encounter such a promotion, see to it to review and fully understand the terms and conditions that come with the said promotion. Reading the fine print is a good way to understand all the requirements needed to achieve that bonus. A reliable PPH service provider discloses all terms and conditions linked to any promotional offer.
Start your own bookie empire

today
Top

Day-to-Day Operations of Any Pay Per Head Company
Our pay per head service truly does have something for everyone. For example, our pay per head services include a digital, live casino. There's a reason that so many independent bookmakers have come to us for a pay per head solution that works. Reliable service that, quite literally can't go down (which is more than you can say of other pay per head companies) we're the top rated pay per head company for a reason that private bookies choose time and time again. This is a pay per head service with leading pay, top wagering options, player payments, and so much more.
Pay Per Head Business Model That

Lasts
There are plenty of online casinos. Many think that their sportsbook business is better than the rest. However, at our site, we're a pay per head provider that stands out from the rest in the pay per head industry.
Price Per Pay Bookies Get an

Upper hand

in the Business
It is not only the bettors who are looking for the plethora of advantages brought about by the growing sportsbook services. Bookmakers or bookies can also be on the receiving end. A PPH company does the majority of the heavy lifting, giving the bookmaker time to focus on getting new customers, checking the weekly reports and collecting or paying out.
Final Thoughts on these

Advantages
It is no longer surprising that the pay per head bookie business is here to stay and will continue to thrive. It is an indication that the sports betting and casino industries have embraced the use of technology to operate the business differently. Bookmakers or bookies have likewise been provided with a platform where they can leverage their business.
With our site, you can make money in your free time. We're looking for an online bookie who is in this for the long haul. On a weekly basis, you can grow your customer base, making for a pay per head site that truly stands out from the rest. With top-rated user friendliness, our pay per head services stand out from the rest. Spend time doing what you love - our payment options abound, so you and your players can make good money.
Without any doubt, online sportsbook services have evolved as an entirely new industry that capitalizes on providing better platforms to sports bettors, horseracing bettors, and casino enthusiasts. If you're ready to take a price per head online sportsbook software service for a trial, it is time to experience the advantages that only the best pay per head sportsbook services can offer!