Sports betting has been around for over a hundred years and still continue to provide excitement and profits to both bookies and bettors. Many find this a very lucrative online business where aspiring bookies can start right away with small capital but earn big in the long run. This is also the reason why most bettors open their own online bookie website.
What is Bookie?
A bookie is short for a bookmaker or sometimes a sportsbook. It's an individual who establishes sports betting on a bookie website. With the help of a pay per head service, also sets the odds, takes and places bets, and pays out the winning bettors. His main goal is to keep the book balanced through odds adjustment as much as possible. This will keep an even number of bettors wagering on a win or loss.
Before the US Supreme Court abolished the Professional and Amateur Sports Protection Act (PASPA) in 2018, sports betting is only legal to operate in Montana, Oregon, Nevada, and Delaware. Many aspiring bookies are hesitant to venture into the bookmaking business and open a bookie website during that time. 
PASPA is a state law that prohibits states to decide on their own if they will allow sports betting. However, when the US Supreme Court overruled this statute, windows of opportunities have opened up for many wannabe bookies. They can come out into the open and operate without any worries of being arrested or charged.
Important Elements of a Good Online Bookie Website
Hassle-free access to a website is crucial to any online bookie. Anyone who wants to open a bookie website must consider a few important elements. As a startup bookie, you need to keep in mind the following elements to creating a good bookie website. 
Use of Reputable Pay Per Head Service
Searching for a reputable pay per head service is the first thing that you need to do before opening a bookie website. You can check on International Data Solutions (IDSCA) which is the most credible pay per head service in the world. You'll be astonished by the value of their offered packages, solidness of their network as well as the quality of service. They are committed to helping you grow your online sportsbook business. 
One of the advantages of working with a pay per head service like IDSCA is because of its years of experience in the sports betting industry. Since 1997, it has been an innovator in providing sports communicative services until today. 
It caters to small and big bookies allowing them to enjoy the easy setup of a bookie website. Inclusive of the service is a bookie software that provides extensive reporting for players and bookies alike. Users are able to check their performance details and monitor balances simply and easily.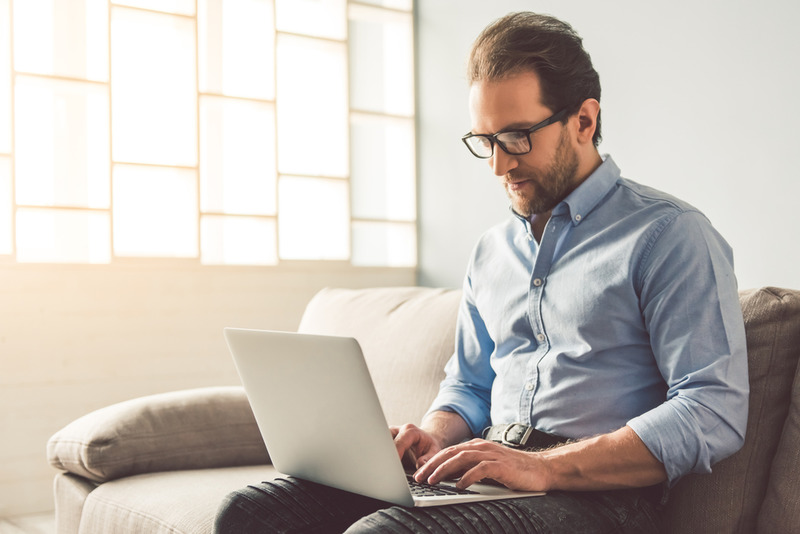 Sufficient Bankroll or Resources
You cannot start a business without capital, of course. It's necessary to have an adequate amount of money to stand in for any fees or licenses. Besides, you will really require enough funds to cover all of the bets from the start. 
A bookie website that is appropriately operated will always have substantial cash reserves to double for every outstanding bet, regardless of the outcome. If the lines are well-set and adjusted you can balance your publicity.
It's worth noting that there will be a time that your bookie website will have its ups and downs on some days or weeks than in others. The major sports events will emphasize more betting action while some sporting intervals are more famous than others. 
Most established bookies suggest that a minimal amount of 20% each day of your anticipated handle for the day. However, you still need to have ample capital to stay in the business for months. Your betting site will be profit-making with good lines and management. But remember that you will not be lucrative in every game so be patient and wise to conquer any issues that will arise because bookmaking is a long-term business.
Attractive and Customized Bookie Website
You will need an attractive and customized website to encourage customers to place their bets on your bookie website. It must suit your existing brand strategy making it breezier to stimulate and recruit players. 
Before launching your bookie website you will require a concept on how to advertise yourself and your target market. You may think it is a daunting task but the web developers behind IDSCA can assist you to create a bookie website of your preference.
Any bettors would want to place their bets in a discreet environment devoid of countless ads and fancy imageries. The website must still be simple without looking cheap yet serviceable at the same time. Moreover, the information in your bookie website must be easily retrieved regarding promotions, regulations, and the services being offered. 
How Bookies Make Money Out of Their Bookie Website?
Aside from imposing vig or bookie fees on bettors, bookies set the odds to ensure they will win an event and a profit. They sometimes employ teams of statisticians and advance complex models. 
Bookies usually warrant which team will bring home the bacon. The lines and spreads are adjustable which result in a game or match. This is according to multifarious bets made on their bookie website. Other unforeseen events such as inclement weather, doping scandals, or injured players can affect the odds.
Adjusting the odds and lines are crucial and should be modified between the time it is released and the start of the relevant event. Adjustments are usually made for one or both of these two reasons:
Initial odds and lines are determined by what bookies or oddsmakers think is likely to happen. An extensive range of diverse factors is taken into account in view of their outlook. This is to make sure that their conception is as precise as possible.   
Bookies struggle to have balanced books. For every market that they increase the price, they are creating a circumstance where they pay out almost the exact amount of money whatever the outcome.