Many people have the notion that bookies are trying to outsmart them by imposing bookie fees whenever they place their bets. That is not the case, because if it is, players will have no chances of winnings.
The truth is, they are venturing to become a market maker. If their players' actions are even on both sides or close to it, they can make a profit out of the bookie fee without any uncertainty.
What is a Bookie Fee?
Most bettors are only familiar with the term vigorish or vig. It came from a Yiddish word which means "winnings." What not everybody knows is that it is the same with bookie fee or also known as "juice." 
Bookie fee, also commonly known as "take" is what a bookie charges a player for placing his bet. This way, the bookie is guaranteed a profit. Also, it's not true that bettors pay the bookie fee only when they won. Likewise, it is false to believe that bookies only generate profits on losing bets.
The most common bookie fee or vig used for each side of a bet is -110. It means for every bet of $1.10, the player can win $1.
Many players are confused regarding the overpriced bookie fee and underpriced payouts. Just think of the service they provide which encompasses several expenses associated with setting odds, managing bets, and processing payouts. It could be difficult to dispute against bookmakers getting their percentage of the action.
Fortunately, bettors can now search around for the spread or moneyline with the smallest amount of bookie fee. Look for a sportsbook that offers the best payout for the smallest amount ventured or the highest payout on a $100 bet.
Why and How to Compute Bookie Fees?
There's no denying of the customary misunderstandings regarding bookies and sports betting. This can be settled through the computation of the bookie fee. A majority of novice including seasoned bettors believe that odds are usually against them. However, this is not the case. 
Assuming that the bookie is making a profit, then the bettors should not concern themselves if they win or lose. This is where the computation of the bookie fee plays a role. 
Most bookies may claim that what they offer is a low bookie fee percentage. However, they may also be relying on you not computing the actual percentage. Computing the bookie fee can guarantee that you're receiving the lowest bookie fee. This allows you to have a more pleasurable betting experience. 
To compute the bookie fee, you will need to convert first the odds to decimal. You can check the odds from the sports betting site of your choice. You have to divide one by the odds given.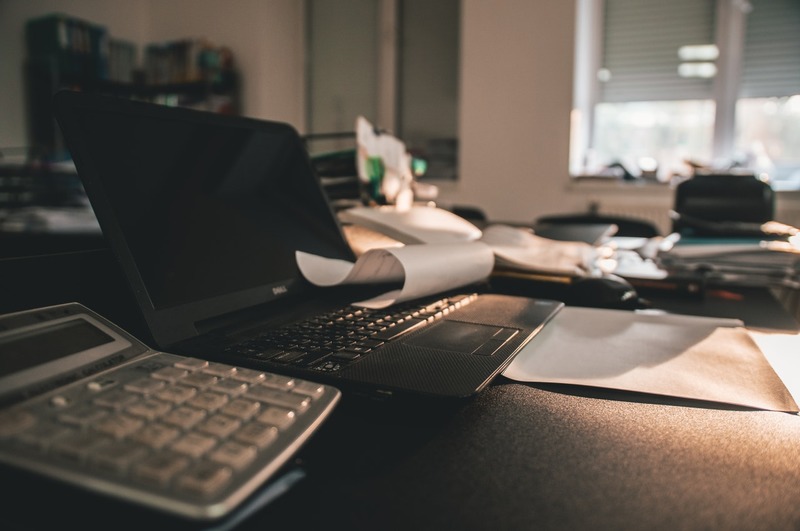 Should Bettors Pay a Fee?
You may wonder when placing a bet of $10 with your friends, it's the same amount that you're going to win. However, when you place your bet with a pay per head bookie, what you'll win is less than what you bet. It's because you're paying for the bookie's services for taking your bet.
The sports betting industry for a bookie fee is 10%. A bookie's greatest goal is to make a point spread that develops in an equal amount of action on whichever side. This action secures them from possible considerable loss.
Is it Possible Not to Pay a Bookie Fee?
The answer is NO. Simply put, it's an integral service charge. So, if you want the service, you need to pay the charge. 
You could look for bets with bookie fees that is below 10%. When bets start coming in and point spreads began moving in the course of public action, the same thing goes with the vig. The percentage can also change even if the point spread won't. When a certain sports event has a lot of action evenly spread out, there is a possibility that the bookie will have a considerable reduction in loss.  
On the other hand, if games don't have lots of action, a bookie's margin for error drops. Their risk level raises, as well as, the vig they are probably to charge. 
Due to the ambitious nature of the burgeoning sportsbook industry, you can look around and possibly find opening spreads with bookie fees below 5%. It's also possible to see some new bettor offers where the bookie pays the vig on first bets. 
As a rule of thumb, the vig will always be present and as a bettor, you always need to pay it. This is nothing but the cost of doing business. 
How Bookies Precisely Make Money?
The consistent generation of profit is one of the basic features of online sports betting. You have to make sure of what you're doing and employ accurate techniques. But, most online gamblers lose money in the end. It's because bookies utilize particular strategies to ensure the advantage is always on their side. 
So, how bookies precisely make money? It's through the following:
Setting and altering of betting lines

Relying on bettor's susceptibilities and lack of know-how

Balancing of the book and eliminating risks

Establishing the correct bookie fee
Based on the bookie's point of view, if they operate a perfectly balanced sportsbook that offers a 9% vig, they will make a profit of the same percentage. From the bettor's standpoint, it means they have to win at over 50% on what is necessarily even-money props to be remunerative. If the vig is higher, so does the break-even win rate becomes.
Wagering with no regard for the vig can be the difference between losing and winning. Clever players understand that value develops not only from the number of spreads. It also results from the vig that a bookie takes. 
Fundamental Concept of Bookmaking
The fundamental concept of bookmaking is downright. A bookie gets money every time he lays a bet to his customer and pays out the winning bettor. The concept is to take more cash than paying out.   
Bookies have no control over the result of the games. However, they can dictate how much they win or lose on any specific outcome. They place the odds for all the laid bets which allow them to secure a profit.