The coronavirus pandemic has led to sheer panic and ruin across the globe. Businesses have shut down as a result and mass gatherings have been outlawed as well. Unsurprisingly, the gambling industry has been adversely affected. Bettors and bookies don't know what to do since major sports leagues have suspended their seasons. What to do now that live games are cancelled? As a bettor, you're always open to more options for finding online games to play.
However, bookies have it harder since they actually make a profit from live events. With that said, are you searching for ways to recoup your losses and make more money during this difficult time?
If so, continue reading to receive more information from this helpful guide.
Live Games are Cancelled: The COVID-19's Undeniable Impact
Around the world, health and government officials have restricted mass gatherings. In order to further prevent the spread of the disease, these individuals have even outlawed gatherings of at least 100 people.
For this reason, the gambling industry has taken a hit. After all, how are people supposed to visit live sporting events? Furthermore, how are bookies supposed to make a profit from these events?
Fortunately, there are ways you can continue making money during this difficult time period.
Horse racing is one of the oldest and most popular gambling events in the world. It may seem silly to bet on horses, but this activity contributes to a lot of revenue for sportsbooks. 
Horse racing events have been canceled. As you know, these events attract a lot of people. There is no getting around it. Horse racing will have to be resumed when health and government officials allow for small gatherings.
This is a huge blow to bookies that receive large revenue from horse racing, but other preparations can be made to soften this impact.
Golf is one of the most popular games in the world, both recreationally and professionally. If you don't already know, you'd be surprised at the number of people who place bets on golf.
One of the most interesting things about golf is that it can be played while maintaining social distancing. If you ever watched a game of golf, then you'd know that the game is played on an enormous field with spectators in the distance.
This makes it possible for the PGA to host golf tournaments. Announcements will be made soon on if any changes will occur to their currently scheduled events. 
Soccer is the most popular sport in the world. It is played all over the globe, primarily in South America, Africa, Europe, and Asia. As you can imagine, betting on soccer takes place almost everywhere.
However, soccer games are not mandated to be played with mass crowds. Since soccer games happen throughout the world, it's not clear on how these games will proceed with the threat of the coronavirus pandemic. 
You should keep watch for any news indicating the return of soccer games to stay informed.
Major sports have also been canceled. Particularly, the NBA has suspended its season. This happened after one of their players tested positive for the coronavirus. No one is certain if or when the league will continue their season.
There has been talk that the NBA will continue their season sometime at the end of the summer. They have also received support from health officials on resuming their season. 
In addition, the NFL hasn't indicated any plans for altering their season. The MLB and UFC have plans to continue on with their events. As a bookie, this is great news, especially since the Trump Administration has started phases for the country to resume.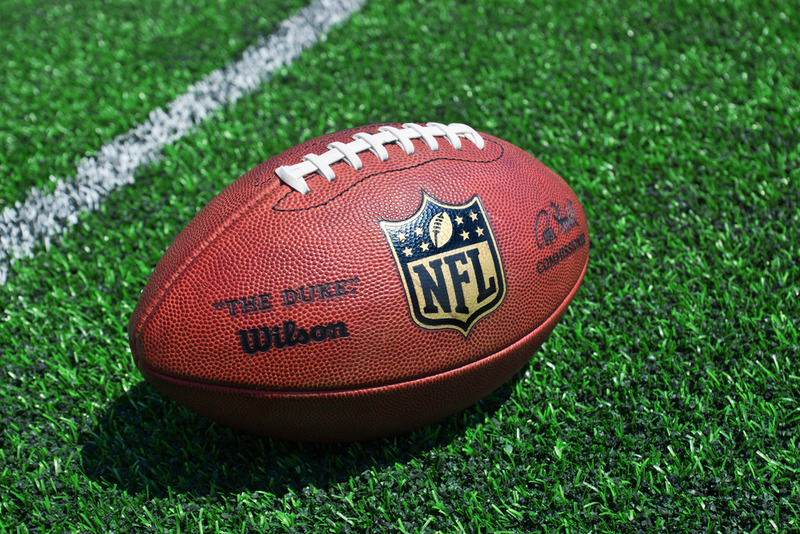 When Will It Continue Again?
Again, it's up to the United States government and top health officials to decide when live games will be appropriate. President Donald Trump has introduced his plans for reopening the country.
As such, it won't be long before the live games resume. Though, if you are a bookie trying to continue your business, you should probably look elsewhere for more revenue streams. 
The best thing you can do right now is to find a versatile sportsbook that will give you better opportunities to make money.
What To Do in the Meantime?
In the meantime, you should make an effort to find new opportunities. There are many options you can take advantage of to make money in the meantime. 
It's important to realize that just because the Trump Administration announced plans to open the government, that doesn't mean that major sports and live games will automatically resume. 
For example, the state of Georgia has reopened, yet the Atlanta Hawks of the NBA haven't announced any plans to immediately reopen their practice facility. Make sure you are watching social media and news outlets to gain further information.
Play Casino Games Online
Online casinos are tremendously popular for a variety of reasons. Online casinos allow players to enjoy their favorite games from anywhere, including the comfort of their own homes.
Also, online casinos are entirely safe for anyone to play. With major sports and live games being suspended, casino games are the next best thing for bookies. This is because bookies can take advantage of popular games like baccarat, roulette, slots, and blackjack.
Expect for blackjack, all of these games have a very high house edge. This ensures that you will win more than you lose and recoup all of the losses you've received because of the coronavirus pandemic. 
Bet on eSports
eSports are also popular across the world. For example, The NBA recently sponsored an NBA 2K20 tournament, in which several NBA players participated. Thousands of bettors took part in the event.
In the same way, bettors are also keen to bet on eSports. There are even whole arenas dedicated to hosting eSports. Therefore, if you're looking for another revenue stream, you should consider involving yourself with eSports. 
In any case, eSports are a great substitute for major sports that have been canceled. 
How to Choose a Great Sportsbook
Making sure that you select a great sportsbook is important. After all, do you really want to waste your time and hard-earned money on the wrong sportsbook? To make the perfect selection, you should first check any online reviews.
Online reviews are the perfect tools to find out what it's like to use particular software. You can also check online forums like Quora and Reddit as well. These forums have trustworthy people capable of providing quality references.
Lastly, you should test any sportsbook out before committing. This will help you browse all of the features of that sportsbook to make an informed decision.
Use IDSCA Today!
IDSCA has built an excellent reputation as a preeminent bookie software company. With our multilingual staff, massive customer support team, and our real-time tracking capabilities, our bookie software can tremendously impact your business.
We also give you full control over your lines and offerings. No matter what type of bookie you are, our software can accommodate you as you grow your business.
Give Us a Call Today!
The coronavirus has made live games scarce throughout the world. To learn more about how you can benefit your business, give us a call today at 1-866-Call-IDS (866) 225-5437.