What is Price Per Head? PPH or Price per head pertains to the system of paying a settled weekly charge to the price per head service provider. This is based on the number of active players who played on a particular week. 
How does it work? Bookmakers need to pay back his pph company for the usage of its services which usually is a flat $10 per person. For instance, a bookie has 30 clients but only 20 are actively playing on a certain week. He will only pay for the fee of those 20 clients which is a total of $200 no matter how many times they placed their bets.
Some Price Per Head Tasks
A price per head involves several tasks that lift the burden off from the price per head bookie. Running a sportsbook is now made easier and more productive because of the exceptional services the price per head company provides.
Spotlighting sports betting lines which are made available to players 24/7

Provides a website enabling customers to place their wagers online

Grade games and refresh the figures to their players' sheets
Those are some of the tedious daily tasks that the bookmaker should do. However, with the ingenious service of a price per head company such as IDSCA, the bookmaker has more time to acquire more clients and increase his customer base.  
How Bookies Make Money?
Bookies must not merely depend on what the price per head service can do for them. They also need to make an effort in order to generate money. Bookmakers worldwide have one common goal and that is to make money.
Others might say they are Scrooge-like for the most part. However, the better term for that is they are down to the last cent. They are not those people who lie on a bed of thousands of dollars. They still need to do some work and as the saying goes, "No guts, no glory."
Bookmakers establish wagers on all types of sports events for their players. The best situation for price per head bookies to generate extra money is when the opposite team wins the wager their players had bet.  At this point, gamblers usually lose in the long run for a long time. The players' losses will become the bookmaker's profits or resources which is utilized to expand his online bookie business. Bookmakers make money with the following: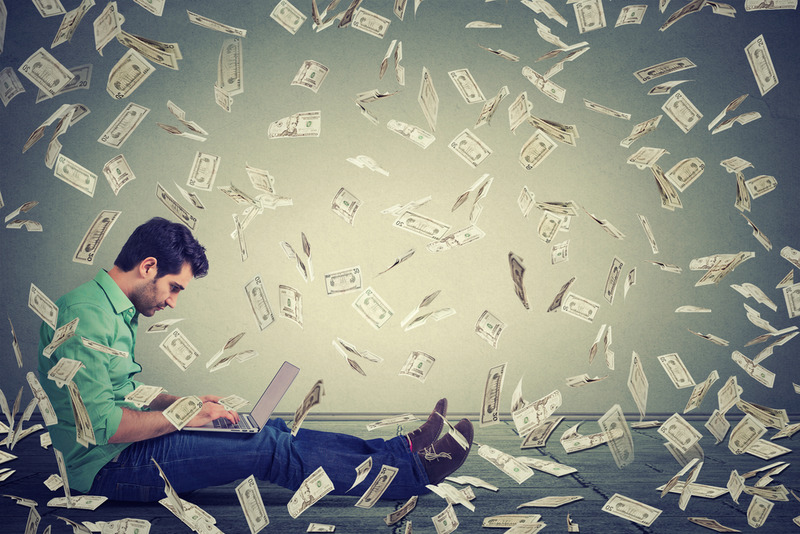 Vig or Juice
Vigorish or simply vig or juice will always be involved in all sports bets. Typically, it's 10% from the wagering amount. For example, a gambler who wants to win $100 needs to risk $110 to win $100. Soon enough, that gambler will lose due to all of the paid juice lost from losing wagers. 
Maximizing Betting Limits
Another way that price per head bookies make money is maximizing the betting limits. This allows players to place bigger bets and even take more actions to place their bets with you. 
Acquire More Clients
As a price per head bookie, you must not stop acquiring more players. You'll never know how long your existing clients will stay with you. Besides, more active players mean more money can be made sooner or later. 
Utilize Price Per Head Service
Bookies also generate money using the best price per head service. Even if you're paying a minimal fee for each active player every week, what you get in return is a total package. The price per head service is the best solution for your bookie business. 
Its awesome features make the bookies' lives more convenient and their tasks easier to do. The small fee that bookies pay in exchange for the price per head service is totally worth it. It frees bookies from the manual labor of tracking hundreds of bets and finding all the data and reports. Also, this will provide more opportunities for bookies to find more players to add to his customer base. 
Why Bookies Lose Money?
Bookies not only generate money but they also lose a fortune. There are many possible reasons why they also lose money not only their gamblers. 
Not Promoting Other Bookie Products
Bookies should not assume that their players will play all the sports events and games on the website's menu.  Not all are fond of online casino or racebook. They need to advertise these bookie products and let others know that it's being offered on their website. They should know that failing to promote other bookie products will result in fewer profits. Besides, these said products are jiffy profit generators because your customers don't need to wait for the game to end, unlike normal sports betting.
Unsure Regarding Profit And Revenue
If you're a bookie and unsure what is profit and revenue, better take note of this. Revenue refers to the player's betting action which is primarily the bread and butter of your online bookie business. It epitomizes the key core of operating the business but is not the end of results. Contrastingly, profit is the end result of what remains after paying out the winning bets after the games had been graded. 
Postponed Payout and Tardy Collection
Your players don't care about anything except for getting their winnings. This is very important for both parties. On the players' perspective, a price per head bookie that pays promptly will make them stay and place their bets with you for a long time as long as you pay their winnings on time. As for your part, you're building a good reputation which can draw more clients to your website.
Inappropriate Utilization of Price Per Head Operation Tools
Any bookie must take advantage of all the features a price per head service offers. However, when used inappropriately, you're in the path of losing what you have invested. Since the bookie software is designed for easy navigation and is user-friendly, you won't have a hard time using it. Also, you should learn how to move lines with the provided tools. Moreover, you need to keep track of your players' activities.