If you're reading this, then you're probably already aware of the story of Andrew Luck. The Pro Bowl quarterback for the Indianapolis Colts recently announced his retirement from the NFL at the age of 29. Thought to be one of the Super Bowl favorites, the decision is entirely Andrew's to make. He has to make the decision that's right for him and his family. Speaking strictly from a standpoint of the team itself, the Colts find themselves in a difficult situation. Forced to start backups that they never planned on starting, a once-promising season could be getting away from them really before it's even begun. Here at IDSCA, our top payperhead site will be there for you when you need it. You won't have to worry about us leaving you in the lurch.
Dedicated Payperhead Servers
If you've tried other online sportsbooks, then you know how server downtime can be a problem. After all, the server is what powers your online sportsbook. It's why players are able to access it and bet on it. It's why you, the bookie, will be able to bet on it as well. When the server is down, then you can't do any of those things. Fortunately, here at IDSCA, we do everything we can to make sure that your server is up and running when and how it should be.
Our servers have uptime of more than 99.9% of the time. That means that just about any time, day or night, at any point in the year, your players will be able to access the site. If they're getting a bet down for the NBA games on Christmas Day, they'll be able to use the site. If they're betting on the Super Bowl at 3 AM in the morning, they'll be able to use the site. Instead of being at the mercy of some "down for maintenance" kind of message, we make sure that you have a server that you can always trust to be there for you.
The Necessity of Server Uptime
To use an example, say that there's someone who wants to bet on an NFL game online. They're going through the internet, looking for somewhere to bet. Maybe they've done this before, perhaps they haven't, but they definitely want to get a feel for what's out there before making their final decision. Luckily, they come upon your online sportsbook. They like the way everything feels: the site is easy to use, the line looks good, and they decide that this is where they're going to bet. Only, just as they're about to do so, they get some kind of "error" message, telling them something like: "server down for maintenance. Check back later."
The problem with this scenario is that there almost never is a later. The online sportsbook world is competitive. The person who's savvy enough to bet on sites like ours online can absolutely find another site. It's nice to think: "well, they'll be sure to check back to the site later on once the server is back." Unfortunately, that's almost never the case. They're probably going to find another site, one that's actually up and running like it said it would be, and then they'll be off to that site. Provided that site is even kind of competitive, the odds that they'll return to your site are essentially nil.
But, if you're with IDSCA, you don't have to worry about any of this. We make sure that our servers are up so that your site is up. If they came to your site at IDSCA, then they'd find that your site is working exactly as it should, so they would get a bet down. Once they found you, the odds are that they'd stay with you. We can't tell you how many bookies over the years have told us that they got players onto their sportsbook simply because some other site had their server down for maintenance. Their loss can be your gain. You can provide somewhere that the player can rely on to get a bet down, which means that you can make them a player for a long time to come.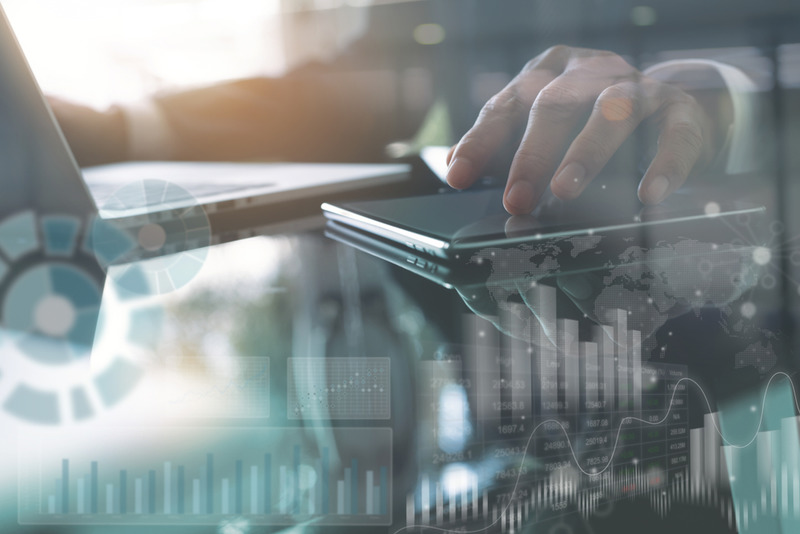 Site Design that Has your Back
At IDSCA, we know how important it is to have a site that adjusts to the times. Indeed, that's what we've been doing since our inception. We started this site more than twenty years ago. In that time, we've seen the online sportsbook technology (and really, world) go so much further than we ever could have anticipated. What's possible now was science fiction just a few short years ago. Of course, at IDSCA, we keep up with the times. We update our site, in any and all ways possible, to be able to continue to offer our bookies and their players the kind of online gaming experience they're looking for.
That doesn't just mean making sure that we have all of the games, or having a site that looks aesthetically appealing (although those are all important). It's about making sure that our site is mobile optimized, too. It's about having a site that works with basically any kind of device that a person might be on. That's one more way that an online sportsbook (and by extension, the bookie running it) can build trust with their player base.
IDSCA opens on practically any kind of mobile device. That means you can open it on your smartphone, your tablet, your laptop, basically anything. Moreover, it doesn't just open – it opens completely. You don't have to root around on it to find what you're looking for; it's all there in front of you. Responsive and quick, our site makes online gambling possible essentially anywhere there's an internet connection.
The Necessity of Mobile Optimization
Say that a player is looking for somewhere to get a bet down, but they're always on the go. Maybe they're working a long shift at work where they only have short breaks, or perhaps it's just a really busy day and they have to spend all of it behind the wheel. So, there's really no time whatsoever to go home, fire up the old desktop, find your site and get a bet down. While searching for somewhere to bet during a brief moment of downtime, they find your site. Seeing everything to their liking, they click on the link… only it doesn't work.
Sure, part of the page loads, but not all of it. It looks… well, weird. It's certainly non-responsive. Maybe a button or two works, but they can't click on something and have it fully load. It's tough to read and even kind of hard to look at. The last thing anyone would want to do with a site like that is to give it money. So, they click away from your site… and we've already covered what happens in this blog if they click away from your site.
Fortunately, if you have IDSCA, you never have to worry about any of that. Our site loads quickly and easily on so many different devices, they can get a bet down no matter where they might be. This allows for greater freedom not just for players, but for bookies as well.
Professional Free Trial
We built IDSCA for the bookie who wants it. To make sure we get the bookies who want to be here, who really want it in their bones; we have a free trial that goes on for a week. This trial includes everything that our site has. You get to give it all a test run, to see how it fits into your life. That way, you can see everything we have to offer before making the decision. To get the best online sportsbook for your bookie business, go to our site or call (866) 225-5437.