As a bookie, it can be challenging to discern the difference between a standard and high-quality sportsbook. This is especially true for rookie sportsbook agents. If you want to optimize your ROI, achieve fantastic results, and improve your profits, you'll need to choose the excellent pph sportsbook. 
Fortunately, doing so isn't hard if you have the right information on hand. At IDSCA, we want to equip you with the right information to select the top pph sportsbook. So, if you want to make the best decision, continue reading for more information. 
Our Excellent PPH Sportsbook Provides Increased Monitoring
The most successful bookies are the best at monitoring every aspect of their sportsbook. High-quality sportsbooks equip bookies to multi-task efficiently. At IDSCA, we provide the tools to make increased monitoring convenient.
This means you can stay on top of everything that's happening in your sportsbook, from in-game wagering to betting lines. You can take advantage of our sportsbook to improve the overall atmosphere and betting experience.
Our Best Sportsbook Utilizes Versatile Platforms 
There are several, different types of bookies. Yet, there are only a few sportsbooks that cater to all types of sportsbook agents. At IDSCA, this isn't an issue. We strive to tailor our platform to all types of bookies, whether you're engaging in a casino, live in-game play, full pay per player sportsbooks, and racebook services. 
Whatever sportsbook you choose, we'll work with you to ensure that you'll get the most from our platform. We have helped thousands of bookies organize successful sportsbooks, and we have the tools and resources to make you one of them.
Our Best Pay Per Head SportsBook Has the Fastest Betting Lines
Having the fastest betting lines is the most valuable feature of any sportsbook. Let's say you're betting on the Milwaukee Bucks to win the NBA championship and a few important players injure themselves in the postseason. 
A quality sportsbook will adjust their lines instantly to reflect the changes in their odds. Dealing with a sportsbook that doesn't do this can be problematic to your bottom line. With that said, choose IDSCA as your pph sportsbook. 
We boast the fastest betting lines in the industry so you can only worry about bringing in increased profits.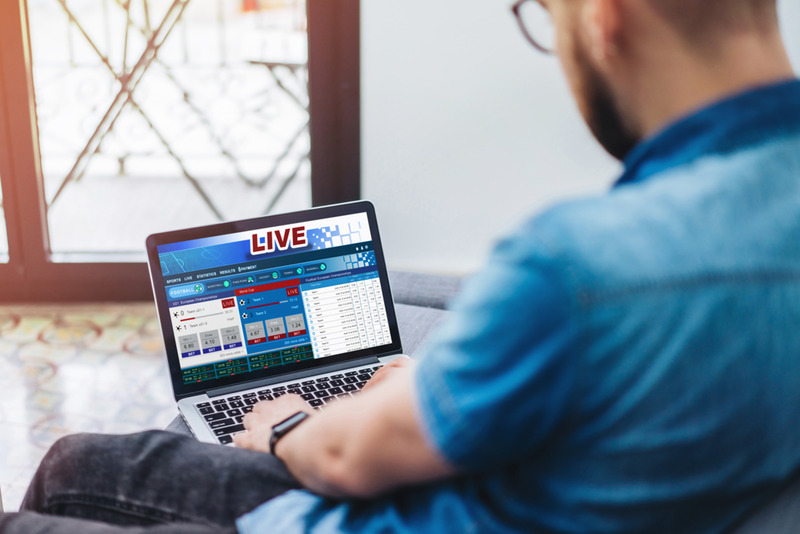 Our Sportsbook Has Enhanced Optimization
Every website on the internet is required to be mobile-friendly. The same is true with sportsbooks, as people can access them on a computer or a smartphone. Again, this isn't optional.
Sportsbooks that aren't mobile-friendly don't rank well on Google and other major search engines, and they also are ignored by bettors using different platforms. IDSCA is mobile-friendly, meaning that your bettors can access our platform on their smartphones or tablets.
Also, you and your bettors can use our platform on different browsers. We strive to create the best pph sportsbook you can access and use from anywhere.
Our Sportsbook Boasts In-Game Wagering
If you're going to choose the best pph sportsbook, then you should select one that offers real-time, in-game wagering. Fortunately, IDSCA provides in-game wagering for all tournaments and major sporting leagues.
With the SuperBowl coming up in a few weeks, you can collect countless wages in real-time and monitor the progression of these wages up until the event. This makes your job easier, as you can just sit back and let our software take care of the heavy lifting.
No matter if it's March Madness or the NBA Finals, our wagering feature is ideal for any bookie. 
Our Sportsbook Gives You All the Control
When you purchase our sportsbook, you receive full control of how everything works and leads back to your per head website. This means you gain complete access to your offerings and lines that can be integrated into your website.
At the end of the day, we realize that it's ideal for your sportsbook and website to be conjoined. Our state-of-the-art technology makes this possible so you can improve your bottom line while having the excellent pph sportsbook.
We Provide Exceptional Customer Service
Every prominent software has remarkable customer service and IDSCA is no exception. For nearly two decades, we have specialized in delivering top-notch customer support to our bookies.
We realize that our clients want to maintain a high-performance sportsbook without any major interruptions. This is why we pride ourselves on delivering in-depth answers to the inquiries we receive on a daily basis.
If you have a question about our platform, a technical issue, or a comment about what we can do better, we'll respond as soon as possible. At IDSCA, your opinion matters and we will do everything we can to accommodate you in a quick time frame. 
Select IDSCA Today!
Do you want to begin using our software? If so, give us a call at (866) 225-5437 or visit our website for more information.