Recent statistics show that millennials make up much of the online gambling population. To attract millennial players, bookmakers are earnestly searching for newer innovations that will make their sportsbook more appealing for today's' rising betting generation. Sports betting is especially popular among these thrill‐seeking punters. The Best Pay Per Head Software equipped with a wide array of sports events will not only allow you to give your players a seamless user experience, but it will also bring in serious profit with the ultimate advantages in online sportsbook betting.
How to Ride the Trend of the Evolution of Online Sportsbook Betting
There is undeniably no industry in the world today that can compare to the impressive growth of the online gambling industry. Technological innovations paved the way to introduce a new wave of online sportsbook betting. Gone are the days when people used traditional methods to enjoy gambling. Way back when betting on the latest odds meant contacting the local bookie and losing valuable time by waiting for the price confirmation. The next thing they knew, prices became overwhelming which exceeded the customer's budget range. Not only will this affect the reputation of your business, but also risks losing a customer.
The Premier Pay Per Head Software offered by IDSca continues to be at the top of its game for revolutionizing the online sportsbook market since 1999. We experienced first hand how digital communication dramatically influenced our lives. It's changing the way it governs us, the way we live in society, and the way we do business. Most businesses adapted innovative technological advances to stay competitive in today's rapidly changing marketplace. IDSca did its job in delivering an excellent pay per head software solution for bookmakers.
To survive in the highly competitive industry of modern gambling, the choice is everything. Choosing a sportsbook is a win or lose decision. The right one will bring you greater financial rewards and an influx of new players but selecting the wrong one will result in financial losses and unsatisfied players.
Today's generation prefers getting everything done at a fast pace without exhausting too much energy. They want real-time updates and up-to-the-minute information on price trends made available by just pressing on the screens of their smartphones.
Choosing a reliable sportsbook platform will exceed customer expectations and create a good reputation for your online betting business.  With our top–tier pay per head software, give your players the flexibility to have access to various betting options any time at any place of their convenience. Be revolutionized by IDSca and decide to be at the forefront of development. Doing it now will put you ahead of the competition.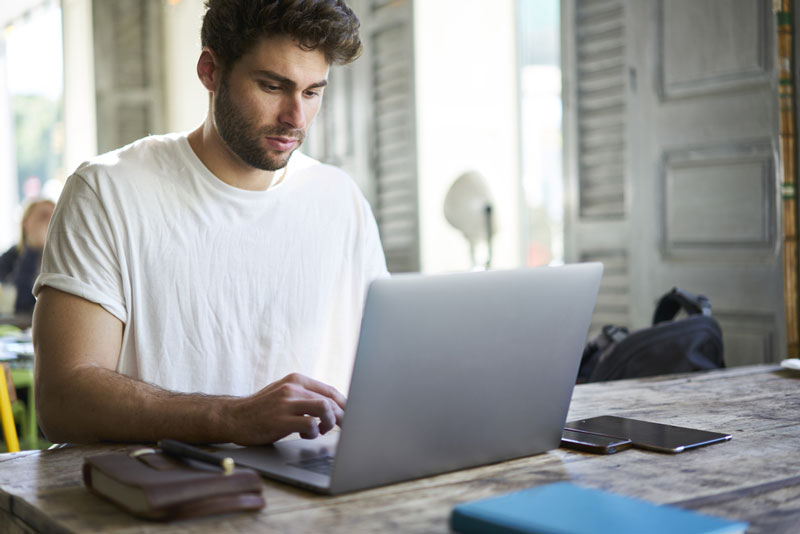 Importance of Choosing the Right Service for your Business
You are the one who chooses what service fits best with your business. If you've chosen to be your boss and enjoy being a one-man show, day-to-day management operations rest solely on your shoulders. Making crucial decisions with a long-term impact on your business is no easy feat. Making recurring poor decisions will damage your bookie business and lose a huge amount of profit.
You know your customers better than anyone. Supervising your player's behavior will help you identify their betting habits and preferences. You know their needs and they know they can rely on you to deliver what they want at the fairest means possible. Having a comprehensive understanding of your customer is one of the best ways of fostering customer loyalty and increasing profit margins.
Our Pay Per Head Software enables access to a wide array of entertainment. From horse racing to major sports events, and even online live casinos. Place bets any time at any place made possible with the access of your smartphone.  With our horse racing sportsbook, indulge in betting with over 50 north American tracks. Our user-friendly interface will let players easily navigate through the different services that your wagering platform offers. Customizable features are available with a variety of ready-made skins to give your webpage a personal touch.
How Will It Benefit You?
Across the world, innovation is taking hold, and with new bookmakers emerging everywhere, everyone is at wit's end in competing for player attention. Become a bookie website one step ahead of others with a variety of betting options ranging from more than 80 sports leagues around the world to individual sporting competitions such as golf, boxing, and more. 
With a continuous stream of excitement and with so much to offer, players will easily indulge in transitioning from NBA wagering to American NFL betting, boxing, horse racing, and everything in between, even eSports. Accessibility of these choices will ensure the influx of new players, an increase in financial rewards, and a more successful business.
ESports, a shorter term for electronic sports, is organized competitive video gaming with tournament structures and a cash prize. Competitors from different teams face each other in globally popular games such as League of Legends, Fortnite, Call of duty, and Overwatch, to name a few. Recent statistics show a massive growth within the field of eSports with more professional players and teams emerging everywhere. It has become more globally popular and sports bettors took an interest and found it an exciting thing to gamble on. This led to an increasing audience for eSports betting which offers the allure of the excitement of rooting for their favorite team and the potential to make big winnings.  
These are some of the accessible features of the top bookie software provided by IDSca. We guarantee to deliver only the best bookie software for you to stay ahead of the pack by offering to wager, and in-play betting, a wide array of betting options, eSports, individual sports, group events, and more.
Visit us at www.idsca.com for more information. Call us at (886)-225-5437.