Traditional bookmaking days are over which is made possible with the advancement in technology. Bookmakers can now breathe with relief and continue with their business using the ideal pay per head service like IDSCA.
The invention of the Internet and the web have made a lot of changes that mushroomed the number of PPH service and online bookies. Aside from neck to neck competition, bookmakers must not be limited to offering just betting odds on local games and sports events.   
A bookmaker is likely to become successful when he uses a bookie online services. Doing so allows him to provide his players with a trustworthy website that has accelerated, safe, and intuitive various platforms. Likewise, they'll be able to offer their customers with modest odds on all big sporting events worldwide, horse racing, digital and live dealer casino, and live betting.   
How to Become a Home Bookie Using The Ideal Pay Per Head Service
Again, many thanks to inventors of the Internet and the world wide web. Why? It's because many people can now work from home using their desktop, laptop, tablet, or phone. This saves them a lot of time, effort, and money. Imagine the time that's wasted in a traffic jam, the fare and don't forget that you need to wake up early to avoid getting late for work. The latest in technology allows individuals to become a home bookie using a pay per head service. 
One of the advantages of being a home bookie who uses a pay per head service is the fact that you can work remotely from any location. The bookmaker no longer requires a physical betting shop since everything can be done on the Internet. You just need to find a pay per head service that is reliable and credible and you're okay to go.
However, working from home needs self-discipline, perseverance, and responsibility. Check out the steps below on how to become a home bookie using pay per head service.
Determine Your Budget
Before starting your home-based business, you need to first determine your budget. This is necessary because it corresponds to your capability to pay your winning gamblers. Your bankroll has a direct connection to the maximum betting limits and the largest number of gamblers you can possibly have. Remember that the lower the approximate bet means the risk is lower as well. Also, it's not always that you'll have fruitful weeks even when using a bookie service so it's better that you have enough resources to cover those not-so-good weeks.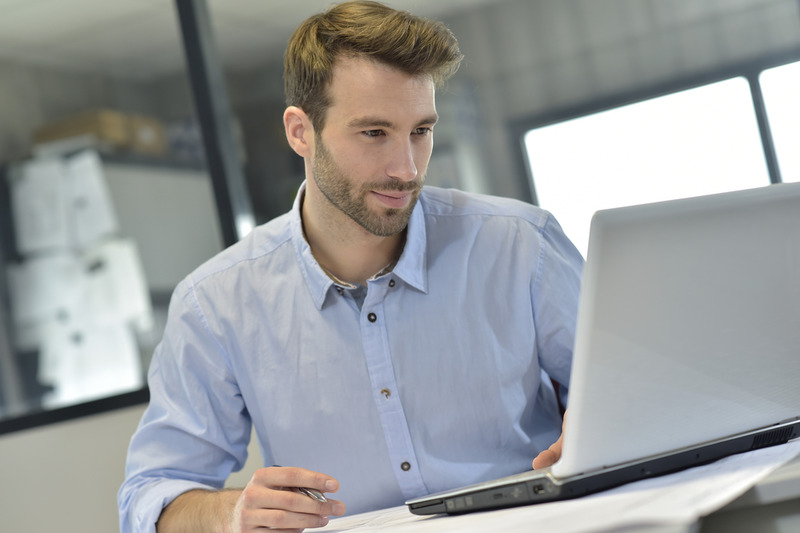 Look for the Right Pay Per Head Service
After determining your bankroll, it's time for you to look for the right online pph service. It should have the best bookie software that's flexible enough to cater to your needs with spectacular products and features which are the key to a successful bookie business. 
Moreover, take note that the standard cost for each active player that you hand in exchange for the services provided by the pay per head service is $10. Anything that is beyond that amount is way too expensive. For the $10-service you'll get a racebook, online casino, live betting, sports betting, and live dealer casino.
Once you have found the right pay per head service, you're sure that their bookie software will be your best buddy. It allows you to stipulate betting limits and the kind of bets a player can place. The reporting system enables you to make the right decisions while it's effortless to create reports from the usual win/loss ratio to every player's reports.
How to Find the Right One?
Remember that not all pay per head service is equal or provides the same features. It might work for you but not for others. To find the right pay per head service requires you to know what kind of operation you want to establish. Here are some guidelines to help you find what you're looking for:
Pay Per Head Service Reviews
You may not always get unbiased reviews but you can still use them for comparison. Look for an ideal pay per head service reviews made by actual bookies so you'll more information to help you make a better decision.
Pay Per Head Service Demo
Most pay per head service offers demo so you'll have a clear idea of what their service has in store for you. This is a great opportunity to know what you're getting into. There's no need to provide personal information and the whole process is done automatically. Choose a pph service company that offers a demo. 
In the demo, the service must include the right tools to help you properly handle your bookie operation. It should be ideal even for small bookmakers. The management system should be convenient to use.  You must be able to create and modify your players while enabling or disabling their gambling options at the same time.
Pay Per Head Service Forums
This is also another great way to get information about pay per service. You'll have the opportunity to interview other bookmakers for using such companies. Also, you can ask things related to bookmaking such as the kind of gambling website that works for them and why they chose it.
Establish the Right Backdrop for Your Sportsbook Business
Being a bookie necessitates trust and confidence since they deal with money. Even though your working from home, it's important that you designate a quiet spot in your home away from the noise. Furthermore, it's necessary that your Internet has a reliable connection to keep those action coming and profits generating.
Acquire More Players as You Can
Never rely on a large number of your current players. You'll never know when they will leave you. Increasing your customer through the acquisition of new customers will keep your bookie business alive. If your players are satisfied with the services your website provides, they will think twice before they opt for another bookie website. Besides, they can tell other people about you as a bookie.