Satisfactory betting services are the features bookmakers and Punters want in their online betting platform. Delivering Sportsbook criteria to customers is an effective way to attract more punters and bookies to the betting company that can ensure higher revenues for the online betting business. 
Online Betting Platform: Mobile Betting Options
Continuing with the trend to attract punters on the go, players should be able to place their bets from anywhere on the planet as long as there is a stable internet connection and your compatible mobile device with you. Whether that's at a bar with your friends or while you're stuck waiting in the doctor's office.
All online sportsbooks have a desktop interface that players can use to place bets from home. Not all sportsbooks can accommodate betting through mobile devices. IDSca has a mobile friendly website that you can create your account with and log in and place your wagers. Our website can adapt to any device players use when logging in.
Live Betting Options
A feature that is in demand to bookmakers and online gamblers is the "Live Betting Options". A betting platform that lacks this feature is a primitive wagering site for the modern players in the gambling arena. Even casinos have live dealers that makes the gambling experience more interesting. 
The Live betting option is an attribute of the betting site that allows players to bet even if the game has already started. Punters can get to place their bets during quarters, halves and end game results on sporting events. It is a fun-paced betting activity that can bring out the thrill of witnessing games unfold before your eyes where the odds change at a rapid pace.
An experienced bettor or a complete action-junkie will find this action significant in his style of play. The action amplifies the excitement when players see an odd's drastic change. It is like seeing a stock day trader's screen or something similar. As the game progresses, odds will be subject to change. These are opportunities for gamblers to zero in on things you see happening in the game.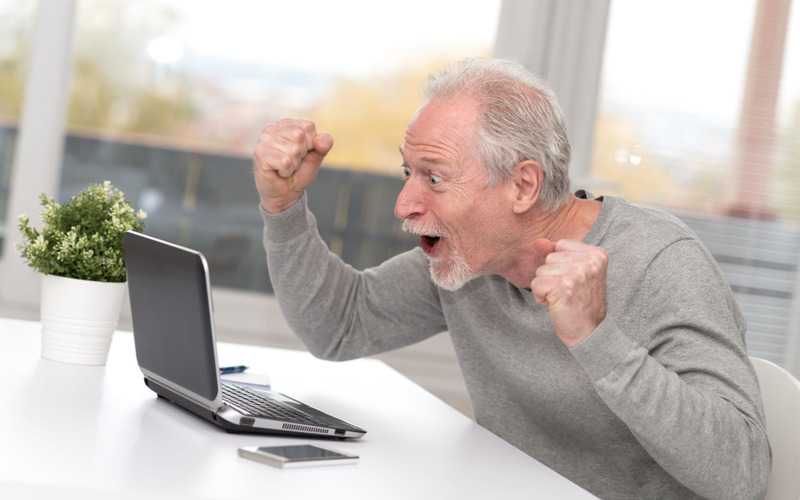 Multiple Banking Options and Quality Transactions
Gamblers would love to be on a sportsbook that offers multiple payment facilities. IDSca provides these services so its players and bookmakers will have the convenience of making their deposits and withdrawing their funds from the betting platform. 
Online gamblers are more skeptical when it comes to transferring their hard earned cash to betting platforms. They are now considering things that will keep their money safe during bank  transfers. Players will seek for other options to fund their accounts so they can proceed to their betting pleasures. If a sportsbook has only one payment facility that is not amenable to you, leave that betting platform and look for a sportsbook that offers multiple payment options.
Players want swift payouts when they want to withdraw their money from online betting platforms. Ask how long these betting sites release your winnings or what other options they have. Are their options trustworthy? Are there fees too high? Don't hesitate to bring out his issues. As players, we should bring these queries up before jumping on their band wagon.
Limits on deposits and withdrawals will mean a lot on your choices of a sportsbook. It is better to have no issues on limits. Consider this money issue because when your bankroll grows, you'll want to ensure if they will be setting limits to your money transfers in the future. 
Smaller bettors will look into the withdrawal methods. Other sportsbooks will set a high withdrawal benchmark for bettors to withdraw their money. This a no-no for players aspiring to have their money on their accounts that must be withdrawable when they want to.
Great Bonuses, VIP Programs, and Rewards
Sportsbooks often attach disclaimers when it comes to bonuses, VIPPrograms,and Rewards. Great sportsbooks must not be put aside in favor of inferior betting platforms that overshoot their offers with some promising advertisements and promotions. Great promotional offers are alluring but that is on the surface when it comes to the quality of services that an efficient sportsbook will deliver to its customers. These offers are considerable when you are comparing two reliable betting platforms as your choices.
With the disclaimer out of the picture, the promotions have to be lucrative. If their come-ons are novelty items like jerseys, stuffed toys or t-shirts, punters would shy away from these items and would look for much appreciated promotional offers like free cash or free bets. 
Promotions need to be reachable. If we have to bet $200 million to get a $20 free bet, that is not within reach. Freebies are attainable, but when it is far off, forget it.
Promotions must be presented clearly and easy to understand instructions. Some sportsbooks lay the promotional instructions with flowery legal eloquence that would take a legal degree to understand what it is all about. It adds confusion and wanes the interest of would-be players to the betting sportsbook.
IDSca has all the qualities of a sportsbook criteria bookmakers and punters want in an online betting platform. Visit us at www.idsca.com or call us at (866) 255-25437.