The wide selection of sports betting platform in the industry is both an advantage and a disadvantage for pph bookies and bettors. It could be confusing to determine which ones are genuine and legit and which are just scams and fraudsters. 
Don't worry because we'll run down the things that you need to consider in picking the right sports betting platform. This article will help you with what you need to look for in a sports betting platform.
What to Look for in Sports Betting Platform?
There are countless sports betting platforms you can choose from. However, to ensure that your sportsbook business is going to be successful, you need to pick not just the best but the right betting platform like what International Data Solutions (IDSCA) provide.
IDSCA is a sports betting platform provider and has been in the sports betting industry since 1997. As one of the pioneers, any established or startup bookies will 
You need to be wise since there are a plethora of available options that create a competitive edge among other developers. Besides, there are new betting platforms emerging with the latest features and tools. In addition to the attractive features, there are other areas that you need to take into consideration and these are as follows:
An ideal sports betting platform enables bettors to place their bets prior to the match and after it has taken place. For those live-action fanatics, they don't need to skip a beat because the live betting option is offered. Race aficionados can place their bets for major cars and horse races around the world.
One does not need to be a technophile just to access and take joy in utilizing a sports betting platform. The right platform will have an accessible dashboard making it much easy for any user to navigate the system in terms of placing bets, paying, and collection of winnings.
If you're one of those bettors who can't control himself in placing bets, the IDSCA sports betting platform allows for setting up betting limits. Your bettors will not have a hard time placing their bets because of the multilingual translation tool that comes with the betting software. 
There are bettors who want to bet on a sports betting platform they find attractive. Smart bettors prefer to have accurate data for evaluation to make sure they're placing their wagers with the best odds.
The right sports betting platform can provide any essential information with just a few clicks. This includes past racehorses' statistics and the odds that didn't go to your advantage. Moreover, evaluating risk management and having access to the readily-available full report can relatively reduce your chances of losing. 
Once a bettor uses the betting site, their browsing and betting patterns are actually evaluated and surveilled for any flaws. This is to prevent and manage DDoS attacks, arbitrage betting, or payment scam attempts, at the same time.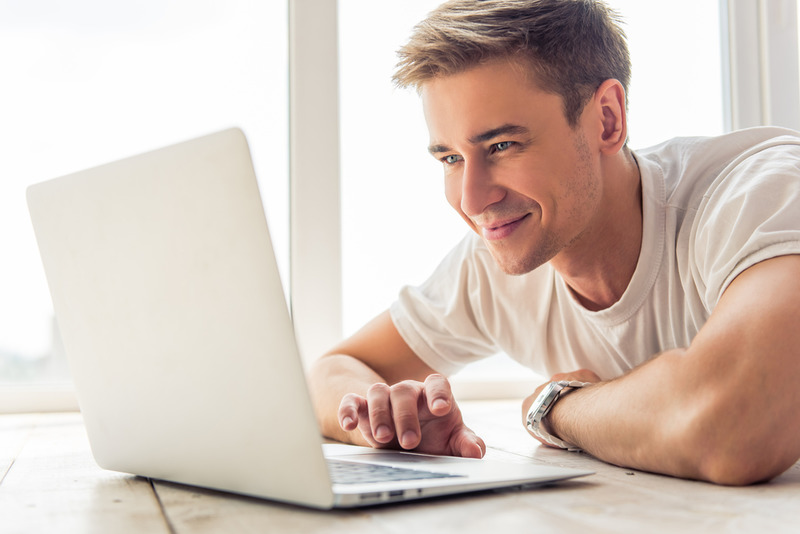 Bookmakers are very much aware of the budget they have, that's why the accurate cost is very important. They will try to find a sports betting platform provider within their price range but with quality features. However, the cost depends also on the tools that you'd like to get as a bookie.
Most bookies consider the betting platform as an investment because it increases their return on investment. Take note that the more detailed the sports betting platform is, the higher the cost can become for some bookie software providers. IDSCA provides a betting platform at a reasonable price.
Trying each betting website is one of the best ways to find the ideal sports betting platform. Almost all bookie software is equipped with a free demo or trial, giving you the opportunity to try the service for free. Usually, it lasts for a week which is enough time for you, as a bookie, to see the future of your bookie business.  
Another way is to join the discussion of other bookies and bettors. You can also check out reviews about the right and best betting platform to use. Moreover, IDSCA's betting platform offers a wide range of betting options such as Live betting, futures, prop bets, and more.
Mobile Device-Friendly and Compatibility
To stay in the business, you need to go with the flow. It's pretty obvious that the latest trend in sports betting today is the use of mobiles. Everywhere you look people are always using their smart devices such as tablets, laptops, and most especially, their mobile phones.
Mobile phones are the most convenient tool to place bets because of their size and functionality. Bettors just have to install the app and create an account so they can place their bets any time and anywhere. 
Customer Service-Friendly
You'd love the people behind IDSCA's friendly customer service. We can't avoid issues to occur, that's why there's the customer support that's always ready to help 24/7 to resolve any issues that bettors or even bookmakers may have. Another bonus is, there is no more language barrier because the representatives are multilingual.
When searching for the right betting platform to use, it's best to look for the one that offers broad payment options. Not all bettors are comfortable giving out their personal information. The bookie software itself must be able to provide different payment options such as PayPal and cryptocurrencies for discreet payment.
Security and Confidentiality
Privacy must be given a priority and that's why IDSCA emphasizes security and confidentiality. Every information that a bookie or bettor enters in the betting site is kept confidential. They are assured that their personal data are encrypted and well-protected. 
Designed and Developed for Expansion
IDSCA's sports betting platform is designed and developed for expansion. It can handle enormous amounts of traffic without any experience of system downtime because of its robust servers. In fact, IDSCA can process millions of transactions securely. It's significantly structured and makes for explicitness in cost to run. This allows bookies to have more control over accounts with major features including bet grading and set limits on players.