The biggest mistake bookmakers make is to underestimate the value of their players in their online betting sportsbook. Most odds masters focus on players who lose the most money. This approach is not always the best one. By centering on the worth of your bettors, you will find that there's more to it than meets the eye. You'll be in control of your online wagering platform.
Bringing Out the Best in Your Online Betting Sportsbook
Big Spenders are superb until they are not anymore
Give importance to Your Regular Patrons
Equip yourself of the knowledge on how Your players behave
Be Guided of the Trends
The reality of being a bookie reveals why bookmakers should be evaluating their players' behavioral patterns. The professionals at www.idsca.com know that there are ways to increase profits from each of your players; even those who are not big spender or place their wagers a couple of times per week.
Reality Number One
Big Spenders are superb until they are not anymore
The term high rollers is often in the conversations of bettors, bookmakers and betting companies.. A big spender for a small time odds master could be a big roller who places bets from $400-$600. But for others, it could mean $15,000 or more per betting transaction. They can be a diamond in the mass. It can mean that you make more money when they lose. 
At any rate on where your limits in recognizing a player as a big spender reaches, the point is still the same, bookies rejoice when they lose their big bets, but cower when they win their stakes. A few high rollers on your sportsbook is great. It also means that you do not put all your money in that basket. Do not rely solely on them to end your week on a positive balance sheet.
Reality Number 2
Give importance to Your Regular Patrons
The reality refers to your main customer base, the players who regularly place their wagers on your sportsbook are the ones who will provide education for your children through college. They are the ones consistently placing their bets even in small amounts. They will be the ones to cover expenses for your family vacation annually. Pay close attention and accommodate them in every need they ask from regarding their betting indulgence.
Evaluate them and study their betting patterns. Recognize their values in your online betting sportsbook and keep them at bay. Capture their interest by proposing offers from your betting software providers. This could be the most underrated reality of a bookmaker. Change this attitude and see your business prosper.
Your regular patrons are the ones that will consistently deliver the goods for the existence of your online sportsbook betting business. Most bookies mislook this opportunity and take them for granted while in occupation with their high rollers. Respect this client base and show them better services that are due to them.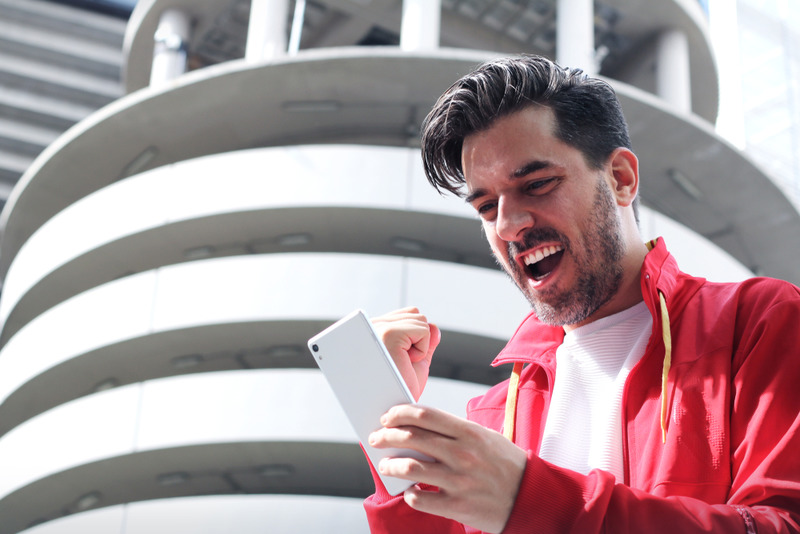 Reality Number 3
Equip yourself with the knowledge on how your players behave 
Updated knowledge is the best weapon in your sportsbook arsenal of the online betting business. You will be fortunate to have IDSca taking care of this department where you can access them when you join us. It is our company's business to know the events happening in the wagering universe to deliver the most competitive odds your sportsbook will offer to your players. 
IDSca sees to it that your players receive the services they are looking for and the odds they will have for their smart betting decisions. It is the bookmaker's call to know your players behavioral pattern. You can access their weekly or monthly activities automatically compiled at our IDSca back office support.  
Recognizing and understanding the value of players in your Online betting sportsbook can bring a long lasting business relationship that will keep them under your umbrella, rain or shine. 
Studies show that the rise of bettor's player behavior is due to in-play or live betting. Design and Material draws the impulse of players making sudden bursts in placement of stakes. Most in-play bettors are grouped as heavy gamblers in an 8-month long research on 40,499 subscribers.  
Reality Number 4
IDSca provides this significant service to all bookies bundled in the pay per head software package. The report covers the gamblers' winning or losing runs, and most of all, the gambling trends of the industry as a whole. IDSca is always ahead in innovating new systems. One realization that IDSca confirmed is the rise of live-betting in the betting portals of bookmakers' sportsbooks. Our company continuously strives to make the feature better as one of the trends delivered by our entity.
As a bookmaker, you are in an advantaged position. You can correspond with your players and ask them for their feedback. An odds master can provide the feedback to IDSca. The more the bookie and the software provider interacts, the more the tandem can stay ahead of the pack and innovate faster over competition.
Visit us at www.idsca.com to learn how to recognize the value of players in your online betting sportsbook. Call us now at (866) 225-5437.