Operating a business, especially an online bookie business, is not just a piece of cake. Even if you have the best software in the world, it doesn't mean that everything will be perfect. To become a great bookie, you must learn the PPH reporting tips.
Thanks to the sportsbook software that can help you do the job easier. However, you must not rely on the software's features alone. Your skills as well are not enough to become an effective bookie. You must know how to deliver reports because it will determine if you are losing or gaining profits on your online bookie business. The PPH reporting tips is a great help for any bookie like you.
Do You Have What It Takes?
Okay, so you're a bookie or a bookmaker in other terms. You take wagers from players on sporting events. You provide a site for sports wagerers can place their bets. But, do you have what it takes to become a great bookie?
To become a great bookie, you must possess the following characteristics:
Good with numbers

Highly-organized

Strong character for risk

A sports fanatic and up to date to the latest news

Sufficient budget to cover expenditures

Understands sports betting or willing to learn

Understands that bookies have no weekends or holidays off
Aside from the awesome qualities above that, you may have, you also need to consider the PPH reporting tips below. 
PPH Reporting Tips
The following tips will help make your online bookie service lucrative. Ensure that your sportsbook software can live up to the expectations of your customers. Take note of the details and you will become a great bookie in no time. 
Specify Maximum Betting Restrictions On All Proposition Bets
Proposition and future betting can result in great resources. These are motivated by public interest and awareness. Aside from being enjoyable, it can be a major part of a profit-making betting system. Specifying the max bet on all prop bets is a significant pph reporting tips.
Spending on prop bets, on the other hand, is not recommended which could result in a desperate whammy. Rather than getting bothered with particular prop bets, it would be best to specify the maximum betting limits. These are on the entire prop and future stakes.
Specify Maximum Betting On The Entire Moneyline Wagers
Moneyline bets, also known as win bets are considered the most preferred type of wager accessible to sports wagerers. It could be simple but it is still paramount that you fully understand these wagers. This is to make sure that there is no room for mistakes. Also, this is to enable yourself to use them for maximal profits.  
The pph reporting tips such as this can help you maximize Moneyline wagers. Do you know that almost everyone makes Moneyline wagers unaware? Likewise, even non-gamblers do the same thing. Pay per head reporting tips like this is necessary since this is the most simple way to bet on sports.
Establish Settle Alert Restrictions 
This is one of the most important pay per head reporting tips that you must not take for granted. A wagerer that still runs up a bill on you cannot place wagers in your sportsbook. You should be able to establish a warning limit before a settle alert has been obtained. 
This will save wagerers from establishing payments to their bookies which take longer than usual. Likewise, it will spare bookies the need to suspend or block wagerers.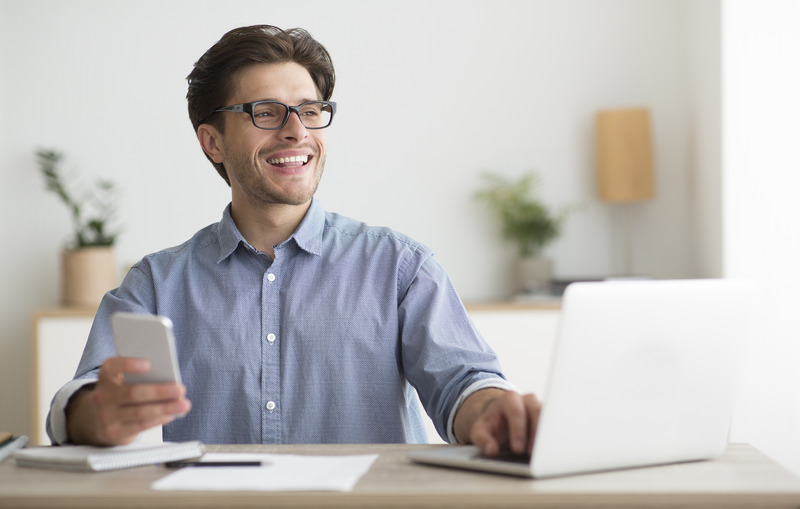 Hold On To Your Settled Alert Restrictions and Do Something
Another necessary pay per head reporting tips that you must learn is holding on to your settled alert restrictions. This is good if you will choose to stick with it. However, it will do no good getting a settle alert if you will not do anything. It does nothing for you as well as the wagerers.
Holding on to your settled alert restrictions is also one of the pay per head reporting tips that you need to give importance. Setting your own limits will prevent overextending and facing huge losses. 
Establish a Report Studying System
To become a great bookie, you need to take note of one of these pay per head reporting tips. Reviewing pay per head reports is the key to an online sportsbook business successful growth. You see, effective sports betting is more than just a simple passion. 
Sports betting accompanies hard work and commitment. Besides, you must be willing to know any involved strategies. This is the reason why you must create a report studying system and consider the following leading pay per head reports.
As an online bookie, you must explore live betting reports. This can provide you loads of information you cannot obtain from any other report. The reasons? 
Live betting is one-of-a-kind

It is usually done on the spot

This is a burgeoning revenue career for several online bookie companies
Do you have any idea that live betting has the potential to become the biggest driver of revenue for online sportsbooks in the next generation to come? That is why you need the reports to remain financially sound.
Particular Player Activity Reports
This is one of the significant pay per head reports that you must learn due to its nature. You should always be familiar with your biggest players. If they are not able to play, they could get into jeopardy. If there is no action, there is also no revenue which means no profit for you. Turning to the pay per head reporting tips will provide you the necessary guidelines that will help you and your online bookie business to become undoubtedly successful.
The wagers report is categorized by the business unit. Some wager reports enable bookies like you to cancel wagers straight from the report. Noting which business outfits create the most action is crucial in making financial decisions. 
How Action Can Generate Profit?
It is a no-brainer that the objective of any online business is profit and an online bookie business is no exception. Without profit, of course, online businesses will collapse. Sales revenue might be considerable, but profit is far more important. If you cannot make your revenue into profit, your business will fail.  The pay per head reporting tips is a great help for new or established bookmakers.
The business development of sportsbook operators depends on profit. For them, profit is more necessary than sales which is the opposite of businesses that sell stocks on an exchange. The profit is generated from fees imposed on wagerers or players and not the bets or wagers they make. 
Remember that in every company, business decisions are made according to reports. These reports are the source of revenue for any business. There would be no prognosticating or no recommendation regarding growth. None of these will prevail in the absence of a good reporting framework.  Following the above mentioned pay per head reporting tips will make you a great bookie.