In business, and really in life, it's important to get what you pay for. You don't want to have to worry about paying for things that you aren't going to use. That's true in your online sportsbook, too. At IDSCA, we give you everything that you need to have a successful pay per service sportsbook. We only charge you for your players, so you don't have to rack up big bills while you're running your business. In this blog, we'll go over how to get started with IDSCA as well as how it can help you to take your sportsbook to the next level.
Starting Your Pay Per Service Sportsbook
Many of our bookies are experienced bookies. Maybe they've run their own online sportsbook before, or perhaps they've actually run an actual, physical sportsbook. These experienced bookies find plenty that they can use in our service. By that same token, many of our bookies have no real bookie experience whatsoever. Maybe they're people that just know a lot about sports, perhaps they're folks looking for an additional revenue stream – regardless of how they got here, they tend to find that here at IDSCA, we've laid out a bunch of techniques and options to give players more at your online sportsbook.
Stating the process is easy. We give you one of the best free trials in the business. First off, all you have to do is follow the three steps we lay out on our site. Indeed, the third step isn't really a step (if you read the site, it just says that your sportsbook is up and running). So, that means it's actually two steps. The first thing you have to do is fill out the online form. It's right there on our site, and you just have to fill out your name, email and phone. That's it. Once you've done that, you're done. You can literally fill this out in the time it took you to read to this part of the blog, most likely.
The next step is a little more involved: you have to pick which website you want and choose the logins. There are different designs to choose from. This is the beginning of everything: where we show you how much we do to put a sportsbook in a bookie's hands. After that, you're ready to go. At this point, you've started your free trial. This is the best free trial around, because it gives you what you need: access. To everything we have.
Our Free Trial
If you've ever used another online sportsbook, you know how limiting free trials can be. As it's just your free trial, other kinds of online bookie software will just give you a few of the features that they offer. they figure that you're just starting out, so you don't need to have all of the features yet. We don't understand that. Why would you want to use a sportsbook that doesn't let you try everything that they have? How can you know if that's the right online sportsbook for you or not?
So, when you come to IDSCA, we give you everything your sportsbook could want. When you sign up for your free trial, we give you everything: access to all of the biggest games, as well as some of the lesser known games too that your players might want to play. You can access and change all of your lines to run the games how you see fit.
That's not all, of course. You also get access to our racebook, for all of your players that want to bet on the horses without having to go to the track. Beyond that, you'll have total access to the online casino, too. So, for your players that may not be interested too much in the sporting events can partake of all their favorite table games and more. They can do all of this without leaving the house.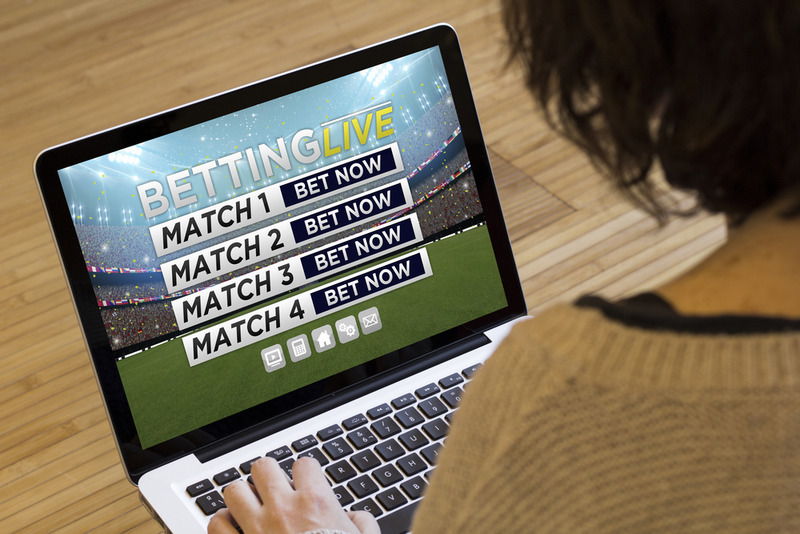 Access to Features
The other part of our free trial goes beyond the games: you can also get access to our multilingual staff. They can talk to your players in multiple languages, so that you can build a player base from many cultures and locations literally from the moment you get started. You'll have access to our real-time, in-game wagering, too. This is genuinely (and please pardon the pun) an actual game-changer for the betting industry.
Now, your players will be able to bet once the game has started. This allows for more players to make more bets and indeed, more informed bets than before. So, they'll be able to bet the game even if maybe they forgot about it during the day, or if someone alerted them to it at the last minute. We have plenty of bookies who get bets this way, almost in an "impulse buy" kind of way from players. This is a great way to bring in more casual players, and expand your player base even more.
We have a professional call center for customer service, too. Again, this starts as soon as you do, you don't have to wait for access to it. This is one of the things that our bookies who started offline really appreciate. After all, if you had your sportsbook with you that you were running out of sports bar, you didn't really have customer service or a call center. You had, well, you. And a phone. You were your own customer service and call center; indeed, you were your own everything.
That's why, when we sat down to create our service, we wanted to make a site that supported bookies. We wanted to give them the support they needed to be successful. By giving our bookies as many tools as possible, we're able to help them to make more money and do more than they could before. We see our bookies as business partners, and we're helping them to get the most out of their business.
A Long Free Trial
Again, if you've tried free trials of other kinds of online sportsbooks, you know how limiting they can be. Not only are you often limited in terms of what kinds of features you can use, you're often limited in terms of how long the free trial lasts, too. For far too many of them, you're given a very narrow range of features, and then you only have like 48 or 72 hours to explore them. To reiterate, we don't see the point in running a free trial that way.
We want you to see all of our features. We want you to experiment with them, to implement them, to discover just how they can help your bookie business to flourish. So, we make sure that our free trial is a weeklong. That's seven whole days that you can see how it works. You can begin and learn whether this is for you or not. By giving you access to everything from the moment you sign up, it makes the free trial fair. We're not trying to pressure anyone into anything; we want to share our services with bookies who can make IDSCA work for them and their players.
One thing you absolutely have access to from the moment you sign up with us is our mobile optimization. Your ISDCA site will look great on any phone or mobile device. This will make it so that your players can open your sportsbook anywhere, wherever they are or whatever they're doing. They can bet while doing something else in the background. That convenience is second to none, and your players will certainly appreciate it. You've read all about the free trial, the only question left to ask is: are you ready? You can get started by going to our site or giving us a call at (888) 369-4407.