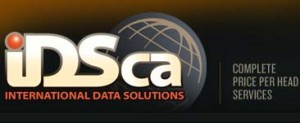 The price per head industry offers quite a few pay per head companies for local bookies, but IDSca.com tries to stand out from the rest by keeping its nose to the grindstone looking for ways to improve and stay ahead of the pack.
Years ago pay per head giant IDSca.com hired a crack team of sportsbook software programmers and designers to create the first live betting software to be used for the North American market. Although live betting is relatively new to local bookies, they eventually started allowing their players to try it, with great reviews.
Gone are the days when a wager can't be made because the game has started. Although most price per head companies offered a readjusted line throughout the game, only IDSca.com offered props and up to 100 different types of wagers for the whole game.
Local bookies using IDSca.com might have already noticed some other changes made to the sports betting software reports. We welcome our agents' input to keep getting better in all areas, and our team of sportsbook software programmers are listening to make any local bookie's experience better.
IDSca.com offers its pay per head agents an internal messaging service which all sports betting messages are stored on our servers in Costa Rica. Local bookies can communicate with their players or with customer service in seconds, as well as use a live chat for more interactive messaging.
Agents and customers aren't the only ones getting great new updates. Our price per head customer service representatives have more access to tools helping to fine tune their work with sports betting agents. We can bettor control the local bookies whose week starts on Tuesday, so they don't have to do anything other than get the figures each week.
If an agent has a specific request of what lines he wants or when he wants them to show, IDSca.com programmers have added a great feature to the back-end by creating an easy way to put all players on the same profile, or individuals if need be. We love our local bookies to get exactly what they want every time and we're making it so easy for our staff.
Check out IDSca.com for a free trial of all of these great new features.