Our pay per head sites are a great way for bookies to make more money than they might otherwise. If you're a bookie who never took their business online, you may have felt left behind when your peers went online to find great success. After all, going online with your bookie business is a fantastic way to reach out to more players than you could ever hope to reach otherwise. With IDSCA, you can make more with our service than you might otherwise, no matter what level of bookie you are. Check out this review from Gambling 911 on our pay per head sites. 
Pay Per Head Sites Apart
Many of our bookies are professional bookies. This is their job,  their IDSCA site. It provides a majority of if not all of their income. It's how they make money, it's how they pay their bills and put food on their table. However, for many of our other bookies, this is just one more way that they make money. This is a side gig,  a side hustle, something else they do to bring in extra cash. We've constructed IDSCA so that it can accommodate both kinds of bookies so that everyone who wants to make money with our site can do just that.
Mobile Optimization: The Key
One of the most important ways our site allows people to do that is through mobile optimization. This means that your players can load up our site on their phone quicker and easier than you might think. In fact, they can do so on their phone, their laptop, their mobile device, basically anything. This is a big deal because it allows you to get in more players than you might be able to do otherwise. Usually, you'd only have the players who are able to bet on a computer or laptop. Now, you'll be able to bring in people who never sit down to bet on games from a computer.
However, this also has great benefits for the person who uses our site as a side gig as well. See, you can update your site, manage it, change the lines, change the odds, change anything else – all from your phone or mobile device. You can do that during a break time at work when you're stuck in traffic when you're in line at the bank when you're on the treadmill, when you're playing with your kids- even when you're watching the game yourself.
This gives you a chance to monetize time that might not be monetized before. Instead of being locked out from making money at those times, you can make big bucks, all while doing something that you would otherwise want to do. Sure, there are other side gigs, like Uber and Lyft, but to do them, you have to be driving a car. You have to be away from your home, in traffic, by yourself. With IDSCA pay per head sites, you can be at home, in your favorite chair, living life on your terms – all while making money.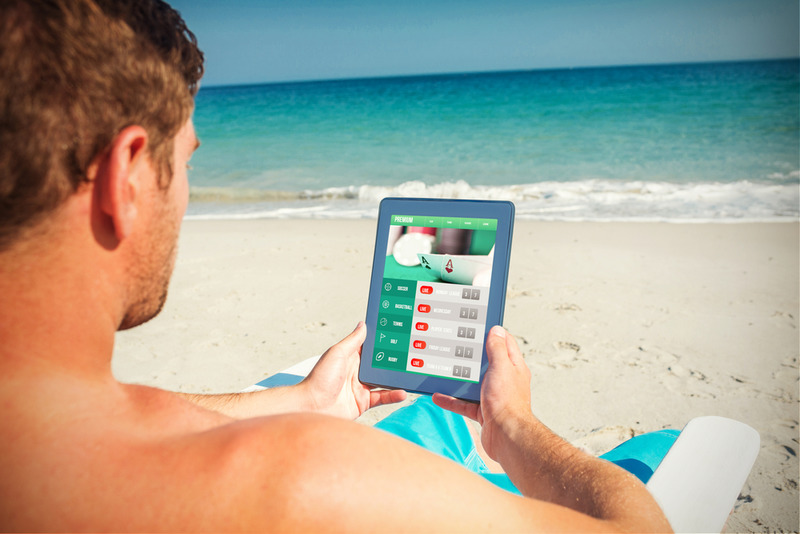 Our Powerful Technological Infrastructure
The other thing that sets our site apart is that we have done all of the difficult technical work. Now, all you need to do is commandeer it. With our site, we've made the platform. We update the games. We put in all of the information. All you have to do is to offer it to your players. You can alter it as much or as little as you like. That means that you can change the lines to fit exactly what you want them to be, but other than that, it's all set for you.
At IDSCA, we believe in our bookies. We don't see you as someone we're trying to get money from, we see you as a business partner. After all, with our business model, you pay us for the total number of players on your site. So, we make more money when you make more money. That incentive means that we're always in your corner. We're always doing everything we can to make sure that your business is as successful as possible. We want to see you succeed, and we'll do everything we can to facilitate that.
So, when you go to your IDSCA site, you'll find that we have thousands of games and more for you to offer your players. All of the biggest games, as well as some of the smaller ones as well. That way, you can get all of the players who are casual fans and want to bet on the big time events. Additionally, you'll bring in all of the true believers, the folks who live and die with their teams, who bet every single day. The strength of our pay per head site is that it enables you to bring together all of these players and more. Of course, they're all brought together with one goal in mind: making you more money.
More than Sports
Of course, we're a sports site. We hundreds to thousands of games for your players to bet on, night in and night out, season after season, year after year. However, that doesn't just mean that sports are all we give you to offer to your players, far from it. We know that many of your players love betting on sports, but they also love betting on other things, too. That's where our racebook and online casino come in.
The racebook lets them bet on horse racing from around the country, and even in some cases around the world. There are basically always horse races going on somewhere. Your players may be in an era where it's too cold or unseasonable for horse racing to occur. But, they can still get the horse betting action than they want. Moreover, they'll be able to do it with racetracks from all over. Instead of having to get dressed and head to a racetrack far from them, they'll be able to bet on these games while watching TV, relaxing at home, and in similar situations. You can be the provider of the horse racing, the person that brings horse racing to those who miss it.
The online casino works in a very similar way. Sure, there are more casinos around than there used to be, but that doesn't mean that casinos are everywhere. In fact, there are still plenty of places that don't have casinos. Moreover, not everyone who wants to bet on their favorite table games, who love the thrill of playing, is able to get out to a casino when they want. They could have all kinds of responsibilities or things that keep them from doing so. Again, here's where you come in.
With our online casino, you give someone a casino and put it in the palm of their hand, literally. So, someone who's got a 15-minute break at work, or is out walking their dog, suddenly isn't stuck in a situation that's kind of boring – instead, they're right at the craps table. They're in the middle of a tight blackjack hand, they're playing poker for big bucks — you're bringing the excitement to them. You can give them an opportunity to do more than they would have been able to otherwise. That's the real service that our bookies provide: fun and excitement anywhere.
IDSCA for Bookies and Players
We know that it can be a lot to get started with an online bookie software site. It's a lot to take on if you've never been a bookie before. Indeed, it's a lot to take on if you've been a bookie for a long time. So, to make it easier on our bookies, we offer a free trial that lasts for a week. That way, you can explore everything that our site has while seeing if it's right for you. Just head to our site or call us at (866) 225-5437.