When you have your own online sportsbook, you are your own business. You are your own boss. You're in charge. There's no one to answer to, and nothing to hide behind. The buck stops with you. It can be a bit daunting at first, but there's plenty of ways you can rise to the occasion. At IDSCA, we have everything you need to get your bookie business off the ground. In this blog, we'll talk a bit about what it takes to thrive with a pay per head bookie site, and how we can help you get there.
Our Pay Per Head Bookie Site
At IDSCA, we're the originators. Indeed, that's our nickname: the pay per head Originator. We got that name the old fashioned way: we earned it. For more than two decades, we've been helping bookies of all skill levels to get the most out of their bookie business. You go back twenty years, and the online bookie industry was really in its nascent form. From the very beginning, we built sportsbooks that functioned as foundations for bookies, so that they could get the most out of their business.
Today, the online sportsbook world is thriving. More people than ever before can use our site to make the kind of money they want to make. We offer two different ways to do that. Our IDSCA Classic service is exactly that: classic. This is our best selling service. Reliable in the extreme, this is the site that bookies have used for many years to bring players in and retain them.
For the bookie that wants to be a bit more, we have the Premium service. This is the top of the top, the championship level sports betting software. This is the one that offers the most customization and features. If you're a more experienced bookie, who is very invested in making their own lines and tailoring everything to exactly how they want it, this might be the right sportsbook for you. Of course, you can't go wrong with either of them. If you have questions about which sportsbook might be the best option for your business, give us a call.
A Sportsbook Business
These days, every bit of money counts. Nine to five jobs aren't necessarily what they used to be. For so many of us, you may be looking for a way to work that lets you make your own hours. You can get up when you want, go to bed when you want, and make your own schedule with our IDSCA sportsbook. As long as you put the work in, you can make a sportsbook business that fits around your life, as opposed to trying to fit your life around the sportsbook.
With the lines on our site, you can adjust them to whatever you'd like. Of course, by that same token, you can just leave them as is. You can go with the lines that are there. Your sportsbook can be what you want it to be. That way, we're able to accommodate bookies who have been doing this for several years as well as those who are new to the industry.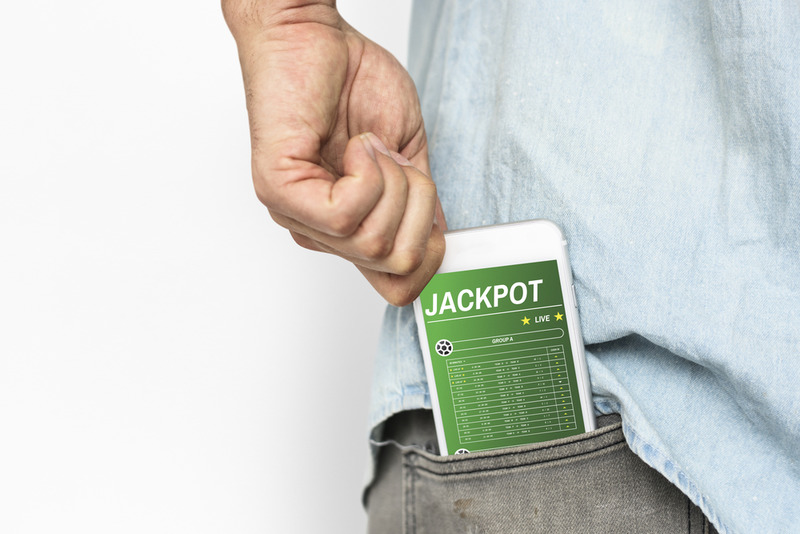 Sportsbook Selection
What you'll always get with our sportsbook site is the best choice of the best games. Sporting events from all over the world will be at your disposal. All of the biggest games will be options for your players to bet on, but they'll also be able to bet on some of the smaller games, too. The games that might not be playoff games or championship games can still bring in plenty of action.
For example, as of this writing, the NHL and NBA seasons have almost finished their regular seasons. For the teams that are in the playoff chase, the action is just heating up. However, for plenty of teams who aren't in the playoff chase, it's time to bring up some players from the minors, and begin to make decisions about how to ensure that next year is better than this one is. You may think that no one wants to bet on these games, as these teams are headed nowhere.
However, you'd be wrong! Plenty of people want to bet on these games involving teams that are out of the playoffs. The reason is simple: they still love these teams. Even the worst teams have millions of diehard fans who live and die (OK, mostly die) with these teams. They could be looking for somewhere to bet on the games. If you give them a different line than they might find elsewhere, they could come to your sportsbook and stay there.
Beyond Games
Of course, when you come to our sportsbook, you'll be able to offer your players so much more than just games, too. This can be quite an asset when your players' favorite seasons end. After all, every year, there is an off season. There's a World Series champion, Super Bowl champion, Stanley Cup and NBA Championship team. After that, there's a downtime, an offseason, as the teams prepare for next year.
With an online sportsbook, however, there's no off season. You'll always be able to offer your players a great game. When one league is down, others are still going. For example, between college football, college basketball, the NBA, the NHL, NFL and MLB, you should be able to offer your players a game essentially every day of the year. That means that you could always be earning money with your online sportsbook business.
But, that being said, there's more to offer your players than just sporting events to bet on. Sure, we're proud that we offer twelve hundred live events to bet on every month, but we have so much more than that. There's also our online casino. This is some of the most widely requested casino software in the industry. Table games and more can be found at your sportsbook site. This is a real game changer in terms of what your players can play.
Now, if they're tired of betting their favorite game (or if they're down on their luck) then they might turn to some of the table games. This way, you can get and hold players that you might not have been able to reach before. In addition to the people who are betting on the games, you're getting the person who doesn't feel like they want to get dressed to go to a casino.  As we've opened up the casino, we open up your sportsbook to potential players who may not have watched a sporting event in their lives.
Our racebook is second to none in terms of selection and choice. You'll be able to bet all of the big races at international tracks. That means that even if your players are in an area where there's no year round horse racing (or horse racing period) they'll be able to get in on the horse racing action. Additionally, this can bring you a whole new wave of players that may have exceeded your grasp in the past. The racebook is an excellent way to complement your sportsbook, giving you more earning power than ever.
It's been said that "a journey of a million miles begins with a single step." The single step to get started with IDSCA is simply to fill out the form on our site. From there, you'll be taken to pick a website, logins and more. You can take your time to decide if IDSCA is right for you. Our industry-leading week long free trial lets you see everything that we have to offer. You can check out every single function and more of our site. From there, you can figure out definitively if it's right for you. Learn more by calling us at (818) 225-5437.