Gamblers who love sports betting understand that you can make more money doing the online price per head business than be a consistent gambler all your life. There is greater income in sports betting as a bookmaker than wagering and risk your money, win or lose. The odds are higher in losing your money in sports betting.
Why don't you put up an Online Price Per Head Business?
For a bookmaker to put up a betting business, there are options to choose from in your scope of operation depending on your financial standing.
Land-based sportsbook / Betting office
This type of sportsbook business is way too expensive considering the overhead, cost of licenses and registration, and the taxes you will pay government. The operations are legal with a conducive atmosphere for your players to place their wagers besides having a reputable entity under its business name. These land-based betting shops are legal in the United Kingdom, Australia, and Ireland.
But your business will have its limits in your operations on a specific area only when you opt for this type of sports betting. The markets are lesser, no online price per head business involved, and it takes a lot of market research with more fees to pay. More countries accommodate land-based betting offices like Belgium, Canada, Costa Rica, France, South Korea, Malaysia among a number of these sportsbook.  Giant competitors established in their territories are your biggest disadvantages when putting up land-based betting shops.
Illegal Bookie of the Neighborhood
The cheapest option for the sports betting business. Its illegality can be a cause of imprisonment in most of the States in America. The gambling landscape is gradually changing. Several States received their legal permits to set up shop and more are nearing completion for their permits to operate their gambling business.
An illegal sportsbook bookie costs less to put up and can recruit clients easily with less management involved. Bookmakers taking this route will have no means to collect losses if it comes to accounts liability. And being a bookmaker is a crime in many places. Countries criminalize unlicensed bookmaking so they can control and protect their sports betting industry. This type of sports betting business is not advisable due to its illegality in  nature.
Opening an Online Sportsbook in a Licensed Market
This type of sports betting business is legal, allows mainstream promotion and has growth potential and expansion capabilities. Bookmakers usually bounce off in setting this kind of wagering business due to high taxes, fees, and licenses; an example of this is setting up shop in Spain where they will tax you at 25% tariff. Bookies are required distinct licensing permits in each area they operate. You will also encounter prominent giants in this industry. Some countries that legalize the opening of an online sportsbooks are Austria, Bulgaria, Czech Republic, Germany, Italy, Russia among several nations that allows this sports betting entity.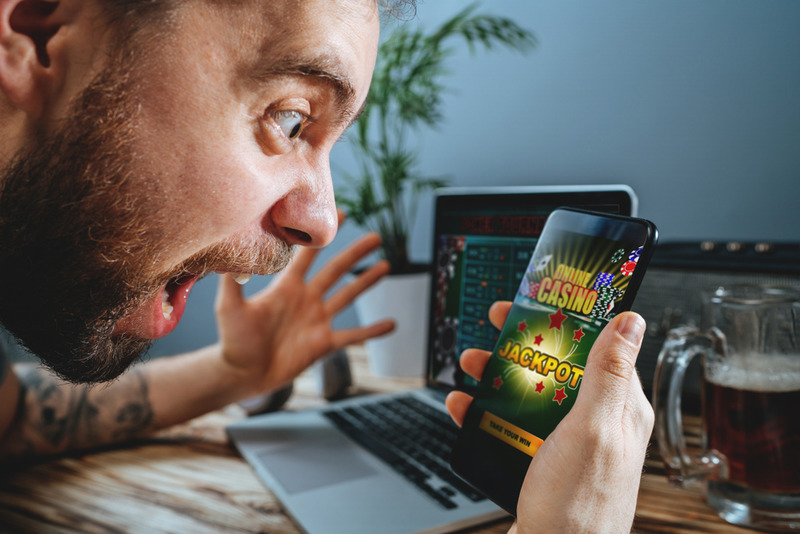 Putting Up An Offshore Online Sportsbook
It is not clear in most countries, in terms of legalities, to set up an offshore online sportsbook. The establishment of this type of sports betting business costs less compared to the licensed entities. These sportsbooks have services in several States in the US and delivers its services in Canadian provinces as well. State regulations don't cover the business and is light on the pocket than the government licensed entities.
Since an offshore online sportsbook is questionable in many countries, there is a possibility of legal prosecution in unfamiliar territory and it has a reputation of having dishonest sportsbook out to rob its victims of their money. Countries that allow offshore Online sportsbooks to operate are Antigua, Costa Rica, Curacao, and Panama.
In the US, foreign sportsbooks are off limits in these states due to its strict regulations of their sports betting industry: Kentucky, Delaware, Maryland, Nevada, New York, New Jersey, and Washington.
Operating an Online Price Per Head Business
The online price per head business is by far the most commendable type of sports betting entity available to would be bookmakers; it is the easiest way to start up your online sportsbook venture. The work in this type of betting business is mostly managed for the bookmaker. The catch for this type of platform is you get to pay a weekly flat fee for every player from your group that plays on the online price per head platform even if they don't bet a large sum on that week.
An example would be: if you have 10 players and they placed their wagers on that week, you have to pay a flat rate of lets say $10 per player. You'll have to cash out $100 for the week.  
The investment for this online price per head business is not much. The betting company will offer you a betting site, a sports betting platform, customer service and betting tools to control your bettors and the business. The Company provides you with personal access codes for your group of online punters. Your players can gain access to the betting platform with the use of the codes you assigned to them. The bookie can also set betting limits, manages the system according to his management style.
All transactions are automated and is left to the company to record the betting activities of the online players. A practical setup for starting odds masters with the least overhead expenses like employees' wages, office maintenance, space rental, a free website, software and hardware maintenance. The betting company also provides the bookmakers with reports pertaining to gamblers betting activities, status of the business, and the direction you need to take to stay profitable.
The heavy cost of installing advanced features are passed on to the betting company once you register with them with your group of gamblers. One of the sought after features that cost much is the live betting attribute. Startup companies need lots of money to have the in-play betting installed in the price per head business if they  personally set it up. The live betting feature is a must-have facility in a price per head business for new players to join your group and maintain the ones patronizing your business. The feature is a tool used to promote your bookie website, Punters want to immerse in fun and excitement as they see the teams compete live and witness the games unfold before their eyes.
Having a price per head business site allows bookmakers to compete with the well established sportsbooks in the market. The service provider can accommodate more bets which they can match with their own customers that you cannot afford to match – a great advantage for your business.
Here are more benefits of an online price per head betting business.
Free Customized bookie website
The betting company will offer you their canned website or you may have your hands own directing programmers and developers on how to design a site suited for your management style.
Customer Support
The Sportsbook provider will supply  the bookmaker with professional call center agents to address the queries and assist players concerning their betting activities. The receptionists are available 24/7 throughout the year.
Online Gaming License
The bookmaker affiliates its operations to a reputable sportsbook service provider so he can operate under the management of a licensed entity.
A Wide Array of Sports and Betting Lines
The sportsbook Company will take care in offering local and international events for players to place their wagers. The provider will handle the betting lines and will supply the bookmaker with the tools to fully control your sports betting online price per head business.
Live Betting
This feature levels up the excitement and fun of sports betting. Even for just a few bucks, the player could  feel the thrill building up. Wagers increase as the facility allows players to place their bets on quarters, halves and matches even after the games already started. More wagers for more revenues.
Weekly Tracker
There are tools to determine player activities. The data derived from this monitor allows bookies to track the figures spent by his players. From this information bookmakers can calculate if the business is making money or losing it.
Avoiding Fraud and Data Breach
Established sports betting companies have layers of firewall protection that safeguards betting transactions and personal information of online players and bookie. The price per head business providers understand the gravity of customer data falling into the wrong hands.
Crisp Cutting Edge Technology
The Software and hardware is a state of the art technology where bottlenecking are things of the past. Inferior hardware often encounter systems crash especially in time of peak betting hours. Established companies ensures customers that systems failure does not happen with the powerful servers backing up larger data than the information influx to the software infrastructure.
Multiple Payment Facilities
Customers prefer this kind of setup in online price per head business where they can have options in their deposits and withdrawals for their betting pleasures.
Racebooks and Online Casino Games
These price per head business add ons are made possible by your sportsbook service providers. These options is available upon request.
One of the top price per head business providers is IDSca. Our company can follow up on your bookmaking needs and deliver customer satisfaction to your group of punters as well. We provide all out support for our bookmakers in their growth and expansion.
Visit our website at www.idsca.com or call us for your free trial at (866) 225-5437