If you are planning to launch a bookie solution, you need to have the best price per head service there is. Of course, you will require customers and a website where wagers can be placed.
IDSCA is one of the best price per head service in the industry. Since its inception in 1997, it has become one of the pioneers in the world of sports betting. It has revolutionized the online gambling industry with its innovative bookie software.   
As a pay per head bookie, you will be provided with an all-encompassing website. This enables posting and updating stacks of sports betting odds for customers to bet on every day. The best price per head service provider such as IDSCA will handle all of the lines up to the second. It would then be graded immediately once the games get finished. Afterward, everything will be electronically updated regarding the balance in both parties' accounts.
As a pay per head bookie, it's not that necessary that you are tech-savvy to know everything about bookmaking. The best price per head service provider will be the one to move the lines or calculate it and manage other things. It's important to choose the best price per head service that is dime a dozen because bookmaking can be a profitable online business.
What Makes PPH Provider the Best Price Per Head Service?
Whether you are a bookmaker that is just starting or an established one, you need to combine the power of the latest technology and bookie software to use in your business. 
After determining the bookie software features that you want from the best price per head service, you need to work them out to identify which ones will benefit your customers. Subsequently, you need to analyze the prices of different software bookies being offered. Some could be very expensive and might not work for your business sufficiently to rationalize the cost especially for a starting bookie. 
Know if the bookie software comes with tutorials and if it's easy to use. Some can be complicated to use, so it's just reasonable to find one which has tutorials and help. Make sure as well that your players will not have difficulty using it. 
If you're not yet sure which is the best price per head service to choose, it's if you could find which offers a free trial. This allows you to know more about each bookie software before deciding which one to use. 
Deciding on the Best Betting Software from the Best PPH Service
Sports betting became more popular in the past several years. The legalization of this form of online gambling in the United States is the main reason for its proliferation. Since then, many gamblers expect more from bookies to provide a better and reliable bookie service.
Getting the best betting software from the best price per head service is the finest decision you can make to establish a lucrative online bookie business. You have to consider great features to make your bookie operation easier to manage. Also, consider what other features that can encourage your players to do more activities on your website while enjoying at the same time.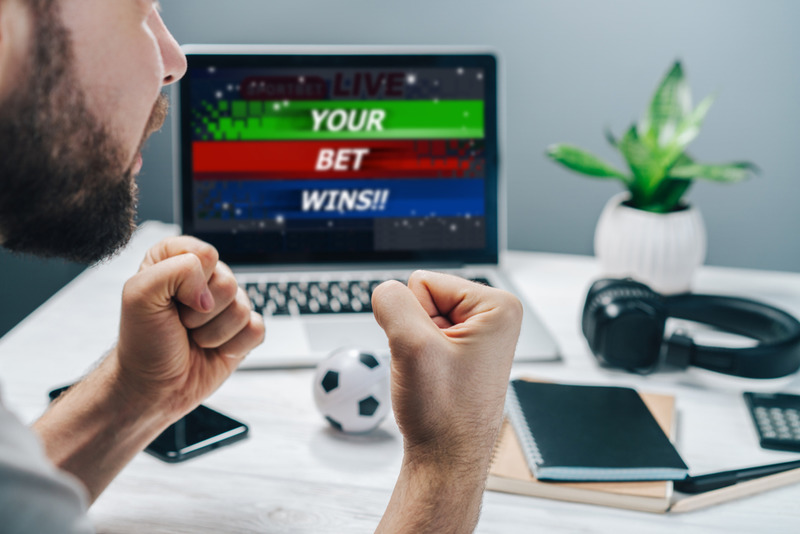 Top PPH Service Betting Software Features 
Bookie betting software can be expensive. That's why you have to pick one that possesses all the significant features that you demand. 
Management of Player's Wagers
It's imperative that you have access to the reports of your player's bets while managing them simultaneously. Real-time reports enable you to view which bets are being disbursed and how much money your business is generating. Also, you can modify their limits to control how much your customer's play.
Player Risk Management & Reports
This sports betting software feature can evaluate your gamblers to help you maximize your profits. Additionally, it lets you find out if your players are using your platform inappropriately.  
Multiple Payment Options
Don't forget that the best price per head service bookie software offers multiple payment options. It helps you analyze your incoming and outgoing money to check if your online bookie business is getting profitable. You must go with the trend where people now use e-Wallet or cryptocurrencies to pay for their purchases instead of using cash, debit, or credit cards.
Odds Management
Make sure that odds management is included in the package that the best price per head service provides. This feature guarantees that you have the correct odds for the sports event at the right time. Likewise, it helps you boost your profits and make your players privileged and contented.
Features the Customers Want
Don't just think about the features that you want. You also need to ponder the features your players want. This will encourage them to get more actions from your betting website.
Mixed Bag of Betting Options
Aside from a wide range of game events to wager on, players would also like to have a selection of betting options. When choosing the best price per head service, make sure that the software it offers enables a mixed bag of betting options on the same sports event. 
Live In-Game Wagering
This is a form of betting and popular among players because they place their bets while the game is happening. It's because they can see the status of the game before placing their bets which they see as a better chance of winning.
Tons of Sports Events
Players would want plentiful of choices in terms of sports organizations. Do not focus solely on football or soccer. Offer your customers basketball, baseball, horserace, or online casino. If they have more options, they can place their bets not only once or twice but more than that since there are a lot of games to play and try their luck. More actions mean more money. 
Are you ready to revolutionize your bookie experience with the best price per head service? Then visit www.idsca.com and try their demo to learn more about their service.