In-play betting is also known as live betting or in-running betting. Excellent in-play betting software is the kind of sports betting software that established or would-be bookmakers need to better accommodate their clients.  
International Data Solutions (IDSca) provides a reliable and exceptional in-play betting software. The company has been established since 1997 and is one of the vanguards in the online sports betting industry. 
The IDSca in-play betting software is accessible in several different languages. It comprises of detailed reporting and a weekly calendar of real-time events. This enables clients to select the games they want to monitor on the overview. Besides, there's a complete list of guidelines for each market available.
This type of betting is the quickest burgeoning betting medium in almost any state. Bettors are able to place bets, whether "back" or "lay" after the competition begins. 
What is In-Running Betting?
In-play betting software is a huge innovation in online gaming. This allows bettors to catch up with an event as it takes place. It's not just prior to the event or after the game is over. It's paramount to be careful or smart. 
When we say careful, it means distributing your bet across markets and events. It also means wagering largely on what seems to foolproof results. Being smart, on the other hand, means attempting to determine where the bookies have prolonged the odds you think will manifest well. This type of betting needs all the evaluation and understanding you would utilize to place a regular wager in a quickstep.
Differences Between In-Play Betting and In-Game Betting
They may sound identical, however, they are much different from each other. In-play betting has more to offer for sports wagerers. In-game betting is just wagering on the game while it happens. Sports odds in in-game betting will change only during a commercial break or timeout. In-play betting software makes it easier and better for wagerers to place their bets.
The slight difference between the 2 types of betting is that in-play wagering happens from start to finish of the game. Odds shift after almost every game or possession across the game. In-play bettors are available for game-specific betting possibilities. However, there are no sole in-play bettors available for particular player propositions. 
Advantages of In-Running Betting to Bettors
With the help of a reliable in-play betting software, bookies give bettors the chance to bet with more validation than they had at the beginning of an event. Therefore, they are better informed before placing their bets. 
In-play betting likewise enables bettors to change their minds and enables them to place their bets prior to the event. They can do while watching the game and may discern that things are not favorable to them. This situation prompts them to place another bet on to vindicate the situation. 
Using an efficient in-play betting software lets bookies provide their bettors the opportunity to recover any pre-event losses. Betting exchanges can make you either a bettor (Back) or a bookie (Lay). In a situation where occurrences aren't going your way, you can reclaim your losses by presenting the result.
This opportunity to Back or Lay is applicable only on Betting Exchanges. Traditional bookies don't provide this choice to their bettors. However, if you're an innovative bookie you could be offering this to your clients with the help of in-play betting software. 
The in-play betting software that Betting Exchanges use provides more liberty to bettors in terms of choosing a price. Previously, bettors were compelled to obtain bookie odds, which accommodated to be raised at almost 125% in the bookie's favor. 
In-play betting software benefits bettors who: 
Like to watch (through Live Streaming) and wager

Like to think twice or emphasize their initial position or opinion

Can act to events as they happen

Are even-tempered

Are primed to wager on any number of various markets and occurrences across a sporting event.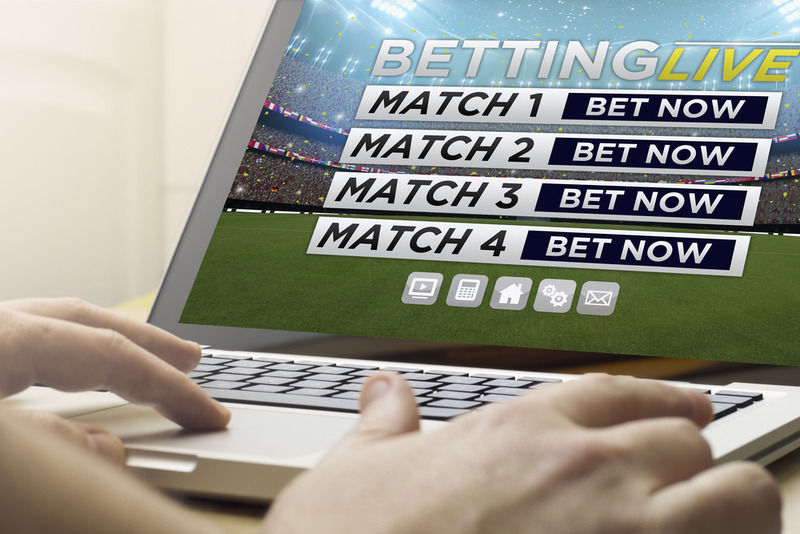 How Live Betting Operates
When a particular event begins, bettors have the option to place their wagers on many different online sportsbook sites. A few sports invest themselves more in in-play betting compared to others. Horse racing is one good example of an endlessly changing sports competition. Every race can be influenced by factors that enable bettors to wager on what they see transpiring as the race unfolds. IDSca in-play betting software is the only betting solution that you'll ever need.
Wagerers can open accounts with different bookies that use in-play betting software such as IDSca's and watch the sports event afterward with or without any placed bet.
Factors to Consider When Live Betting
You can't stop time and inevitables results are gradually becoming probable. Odds may shorten or lengthen like a flash. It means there's very little sense in supporting previous conclusions unless you're eager to bet big. A small bet on a very improbable result could secure significant rewards. The  IDSca in-play betting software refreshes in an instant once the odds are updated.
Most bettors who engage in in-play betting with bookies will have it in 2 angles. The more conservative will distribute their funds throughout a range of almost guaranteed results whose odds are insufficient to record accumulative gains that could begin to count up well.
Some bettors will try to acquire a line on a set of long odds they thought that bookies have exaggerated. The results might be possibly less, however, the one-ff rewards are much bigger. 
In-PlayBetting with a Betting Exchange
In-play betting is extremely popular in betting exchanges since most of them also provide the opportunity of lay bets. They make them possible with the use of in-play betting software. It means that if you don't believe that a positive outcome will transpire, you can wager against it. It offers bettors a greater number of wagering possibilities. 
Lay betting likewise offers a different system of arriving at what could be a contrastingly uninteresting sporting event. Moreover, you're playing off your brains against fellow bettors on the exchanges rather than high-profile bookies. There's every opportunity that you might be able to benefit from some false hope or impulsive bets.
In-Play Betting Explosion in the US
In-play betting is starting to become popular and an in-play betting software is very crucial such as the platform provided by IDSca. Wagerers from all corners of the world are drawn into in-play betting. This betting option is somehow not yet available from all Nevada sportsbook agents. More of it should be deployed using in-play betting software.