If you're like many bookies, finding the right pay per person sportsbooks can be stressful. After all, being a sportsbook agent is a stressful job. Having the best sportsbook software in hand can help you increase your bottom line, facilitate a fresh betting experience, and improve your profit.
If you want to choose the right sportsbook, you'll need to know how to avoid the wrong ones. Without any further ado, we have created a guide to teach how you can know which sportsbooks to stay away from.
Continue reading on for more information.
A Bad PPH Sportsbook Doesn't Provide Sharp Monitoring
As a bookie, it's important to understand all of the aspects of your job. Without the proper sportsbook software in place, you'll end up doing the work the sportsbook was supposed to handle. 
This can cause you to neglect important tasks and push your bettors away to the arms of your competitors. The best sportsbooks allow you to monitor its daily operations conveniently. 
A Wrong Pay Per Person Sportsbooks isn't Versatile
Let's face it – every bookie isn't the same. The same principle is true for sportsbooks. There are some sportsbooks that only provide racebook services, and there are some that only offer pay per player services.
You have to be mindful to select a sportsbook that is versatile. For example, IDSCA provides racebook services, full pay per player sportsbook, casino, and live in-game play. Our versatile sportsbook is beloved by thousands of bookies across the country.
As such, you should stand clear from sportsbooks that don't offer the same line of services. 
A Bad Sportsbook Doesn't Have Fast Lines
A common trademark of a great sportsbook is their fast lines. Betting lines fluctuate several times a day like the New York Stock Exchange. It's important to select a sportsbook with fast betting lines that are always adapting to changes. 
For example, if you're picking the San Francisco 49ers to win the SuperBowl and Jimmy Garoppolo goes down with a broken hand, you need a sportsbook that will reflect those changes to the team's current odds. 
IDSCA has the fastest lines in the betting industry. We take great pride in adjusting our lines accordingly to any and every situation.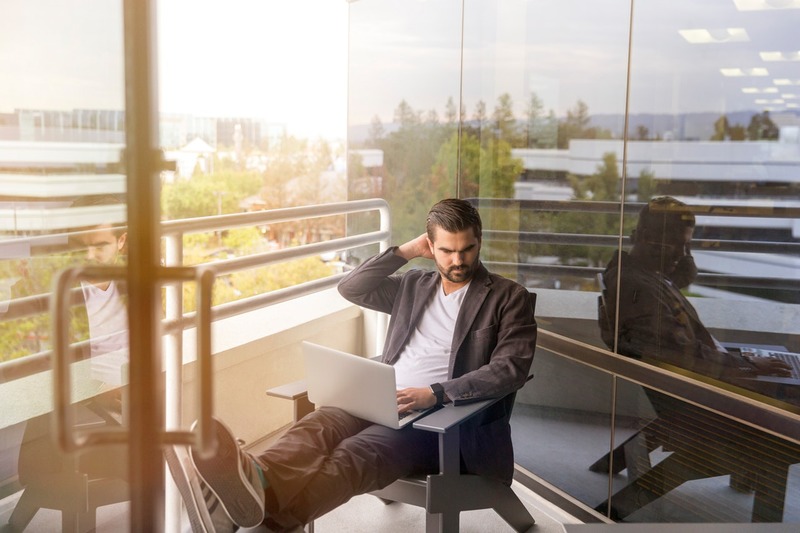 A Bad Sportsbook isn't Optimized
Every web-based application is required to be optimized on every platform. This is because people are increasingly using mobile devices to surf the internet rather than desktop platforms. 
If your pay per person sportsbooks isn't mobile-friendly, then you will miss out on a lot of bettors who will choose a sportsbook that is mobile-friendly. Also, quality sportsbooks can be accessed on any web browser. Stay away from sportsbooks that urge you to only use Google Chrome.
Optimization isn't optional, nor is it a luxury. You're entitled to a sportsbook that can be accessed from any web-enabled device.
A Bad Sportsbook Doesn't Provide In-Game Wagering
During every sporting event, wagering is an important task for a bookmaker to handle. In the old days, bookies were required to write wagers down on a sheet of paper and manage them. 
Now that technology is more widespread, a quality pay per person sportsbooks can do this for you. For example, IDSCA provides live and real-time in-game wagering for all major sports leagues and tournaments. 
This makes it possible for you to collect and manage wagers conveniently without any hitches. 
A Bad Sportsbook Offers Limited Control
Having a pay per person sportsbooks that integrates seamlessly with your website is extremely important. Yet, many sportsbooks don't provide this feature. As a bookie, you should only use sportsbook software that gives you full control over your lines and offerings straight to your per head website.
This often leads to more traffic to your website and a more enhanced betting experience for your bettors. With that said, IDSCA makes it possible for you to gain full control over all of your offerings. 
We are dedicated to becoming a partner to your business and you continue growing on our platform. 
Make Sure Your Sportsbook Has Quality Customer Support
When you begin to use a sportsbook, you may have questions about how you can get the most out of it. You may also encounter technical difficulties that need immediate attention.
Whatever the case may be, having quality customer support is essential. Without it, you can grow frustrated and begin to regret your purchase. IDSCA has the best customer support in the betting industry. 
We have built a strong reputation for delivering prompt and courteous customer support to our clients over the years, and we would love to make you a satisfied customer. 
Select our Software Today!
Do you want to learn more about how you can start using our software? If so, give us a call at (866) 225-5437 or visit our website for more information.