Starting the best bookie business can be the best solution if you're looking for a job or planning to open an online bookie business. You can take bets and monitor your players' betting patterns at the same time while staying safe at home.
Starting a bookie business has many advantages now that the US Supreme Court has already legalized online sports betting. Read on and find out how starting a bookie business can change your life for the better. 
5 Reasons Why Starting the Best Bookie Business is Timely
Becoming a bookmaker is a profitable business if you might ask. Most bettors decided to change careers and have become bookmakers.  Find out why starting a bookie business is timely.
Starting a bookie business is straightforward. You don't need to be a tech-savvy or have comprehensive experience in sports betting. Even a novice like you can succeed provided you'll utilize the right bookie software like what IDSCA provides. It enables you to have a customized betting website according to your preferences and needs. Moreover, you can initiate reports for a rundown of your site's performance.
In other words, starting a bookie business need not have to be complicated. Signing up is as easy as 1-2-3. Besides, you won't have to wait long to run your online business and start earning. 
Using a pay per head service like IDSCA makes starting a bookie business cost-effective. All you have to pay is the fee for each active player in a particular week. Also, the good thing about using a pay per head model is that you'll only pay for each graded player regardless of how many times they place their bets. 
Starting a bookie business in the form of a physical betting shop is expensive compared to an online betting platform. It's because you'll need to pay rent and other materials needed once you started taking bets.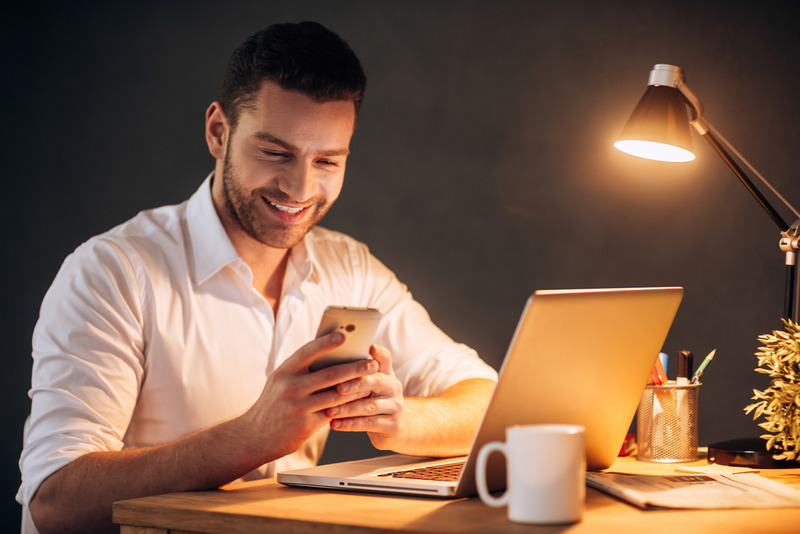 It won't be hard starting a bookie business because there are various markets that you can offer to your players. You'll be catering to sports aficionados of basketball, soccer, baseball, racing, tennis, boxing, and more. Based on your established website, it's possible that you can interest those who have a penchant for casino games. Both local and international bettors can take advantage of the different games and sports events your sports betting site has to offer. 
BURGEONING and LUCRATIVE BUSINESS
Sports betting is a billion-dollar industry and is getting even bigger. The main reason for its growth is because it's now legal to operate. Also, due to its quick evolution, many people took advantage of it and became bookmakers as they find it as a lucrative business. 
The sports betting industry's continuous growth indicates a greater market opportunity. That's why you need to take advantage of this development and starting a bookie business would be the best decision you can make. You might be even amazed at how much you can possibly earn by putting up a betting site of your own.
SPEND LESS TIME and EFFORT
Once you become a bookie, you're not required to spend too much time and effort managing your business. The truth is, when you use a pay per head service company like IDSCA, you'll be using its state of the art bookie software. This will be the only betting solution you'll ever need before starting a bookie business. 
This bookie software has many features that can help you as a bookmaker, to make your daily tasks easier to bear. You don't have to record everything manually and stay up all night checking on your players or answering their calls to place their bets. 
Using IDSCA's cutting-edge bookie software, you'll have more time acquiring new players. Additionally, you can focus on other important things such as marketing your online sportsbook business. 
Is Starting It Truly Rewarding?
Yes, indeed! In order to get the ultimate profit, you have to search for prominent markets with low levels of competition. Other than that, you might need to invest sizeable amounts of money for advertising promotion.
The majority of bookmakers usually have around 15% of their turnover to be their net earnings. However, a veteran bookmaker can earn up to 40% without ripping off his players. You must consider that high coefficients diminish business profits but engage more bettors. To explain it more clearly, it means that you have to be smarter in offering your players more favorable conditions. 
Pay per Head Service Helps Bookmakers Become Successful
It's important to use a pay per head service like IDSCA to reduce the risks and losses during the initial stages of development. Even if you're a small bookmaker, you can take advantage of the quick setup and ease of recruiting more players. 
With IDSCA's knowledge and expertise, you'll be working with the right pay per head service. Starting the best bookie business is easy and cost-effective with IDSCA. Call (866) 225-5437 now and change your life for the better.