Sports betting is constantly growing across the world, attracting thousands of individuals into the market every day. Every week or month, sports betting industries organize countless sports events wherein bettors can place their wagers on their desired teams. Many of these bettors usually place their bets on major sports events like the March Madness college basketball tournament. This kind of tournament can approximately give your sportsbook a revenue of $3 billion per year. Whether you are an experienced or a novice bookmaker, you need to know the basic elements before you run a bookie business. Choosing the right online bookie software can help you achieve an efficient and successful online sportsbook. 
The Right Online Bookie Software for all of the Betting 
As mentioned before, March Madness is one of the major and unique events wherein many bettors look forward to. This event allows players to bet on different kinds of games every day.
For you to successfully run a bookie business, you should select a good pay per head provider that will supply you with the tools you need. Registering your bookie business with an excellent pay per head provider will not only give you sufficient tools for your players and resources, you will also obtain high quality services and a considerable amount of profit. 
What Tools to Use to Generate Better Profits: Betting Lines 
The majority of the bookmakers succeed with their sportsbook once they set the right betting lines. If you want to increase the profit of your business, you should consider offering prop bets among your betting lines.
There are various prop bets to choose from that can lure in more players into your sportsbook. Betting on which team will score first, which team will score last, or which team will lead in the game are all examples of a prop bet. There are other interesting prop bets as well, which encourages bettors to place more of their wagers.
Live Wagering 
Live wagering allows you to increase your profits as a bookmaker. Many players seek this kind of feature as it provides entertainment and more winning opportunities. However, live wagering is not available in some pay per head softwares. That is why it is important to choose an excellent pay per head that offers a wide variety of features that can benefit your business.
A good pay per head provider like IDSca provides all bookmakers in their system the right tools, features, and services that can help develop and improve each of their sportsbooks. The service provider offers convenient tools and a user-friendly interface that can contribute to the success of your sportsbook.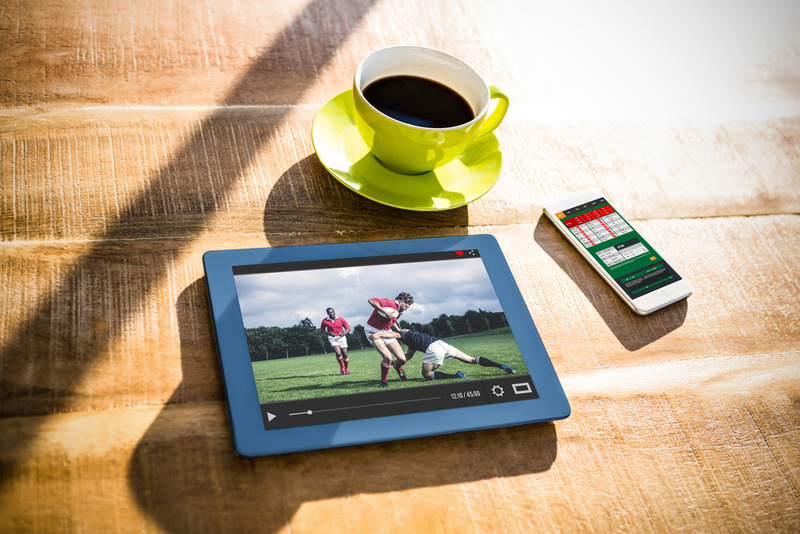 The Pay Per Head Software
The right pay per head software can help you earn a lot of profits. If you choose a simple bookie software with low quality tools and services, chances are you will lose a lot of good values. 
For instance, the Super Bowl is a popular event wherein more than 26 million American bettors participate and place their wagers. The total bets you will receive is approximately $6.8 billion. However, when your pay per head provider goes down, your sportsbook will not receive those bets. 
If you want to avoid that situation, then you should register with a good pay per head provider. Here are some qualities that you should focus on if you are looking for a good bookie software.
Experience as a Pay Per Head Provider
Experience and longevity are both factors you need to consider when looking for a pay per head provider. There are countless pay per head providers on the Internet, however most of them do not last long. 
IDSca is a pay per head service provider that possesses those great qualities. This sportsbook software experienced 20 years in the betting industry and its features and services are constantly developing up to this day.
There are some sportsbook softwares that provide you with hidden fees. Before you register in a certain pay per head provider, you need to read specific terms and conditions that contain a transparent pricing. Make sure you can understand the provider's agreement easily.
Excellent customer service is one of the important elements when choosing the right online bookie software. You need to be attentive to your players' needs and concerns. A quality customer service can increase the number of players in your sportsbook.
One important aspect that many players want is convenience. This means that your interface should be clear, user-friendly, and perceivable. Once your players can easily understand the features of your software, your business will continue to grow in the market.
The extent of your business depends on what kind of software provider you use. If you want your bookie business to prosper in the betting industry, you need to find a pay per head service provider that offers add-on services and various sports. This kind of feature allows your players to bet on varied sports like Formula 1, soccer, and basketball. 
IDSca is a popular and reliable sportsbook software that is consistently excelling in the betting industry. We provide our clients the right tools and services that will guarantee the success of their sportsbook. Our pay per head service is available at a low cost and can already give you access to a wide variety of features. Choose our PPH service and contact us today for more inquiries: 1-866-Call-IDS (866) 225-5437.