As of this writing, NFL teams are reporting to training camp. No matter what level of player you are, whether you're an undrafted free agent trying to make the roster, or a grizzled veteran looking for one more shot at the championship, you all want to "get a hat" on Sunday. That's an expression used by some coaches for a player who is on the active roster, who will be given a helmet for the big game, a "hat." If you're a bookie looking to expand your business, then you want to "get a hat" and get into the biggest of games. That's where our online bookies software comes in.
IDSCA Online Bookies Software
Without the right software, you'll be at a severe disadvantage. To use another football analogy, it will be like you're playing with ten men on the field while the other team is playing with eleven. To be more accurate, it's like you'll be playing with seven while the other team is playing with eleven. You'll be overwhelmed. When you have an online bookie site, you are in competition. Competition with all of the other online bookies out there. So, you have to be able to offer your players (and prospective players) something different, something that they can't get anywhere else. 
Here at IDSCA, we specialize in giving our bookies that "something else," that special service that they won't be able to find in other places. For example, one thing we can provide that basically no other online bookie software company can is experience. We've been doing this for more than twenty years. When we started, very few people knew about online bookie software. It may have seemed like an impossible idea, the kind of thing that couldn't exist. However, we offered it to our customers. Then, it grew.
It grew and grew and got bigger than we ever could've imagined. It would have been very easy to say: "This is good enough," and then just coast; collecting money from our bookies. But, that wasn't good enough for us. We wanted to be able to continually offer our bookies a better service, one that got better as time went on. That's the IDSCA. While we've been doing this for decades, the service we offer today is better than any we had before. Even so, we're still looking for ways to improve it, to increase its power and reach. We're great today, and we'll be even better tomorrow. There's no better time to get on board with IDSCA because you'll grow along with us.
Customer Connection
The days of a bookie being in a bar, and a player having a question and asking them about the game are over. That went away with the rise of online bookie software. As an online bookie, you have so much on your plate. Whether you're with IDSCA as a career, or as a side project, we know that your time is precious. You don't have the time to spend talking to every single one of your players (or prospective players) about every single little question they have. That being said, if they have a question, and they can't get an answer for it, they'll be liable to go elsewhere for their gaming enjoyment.
That's why we offer our bookies live 24/7 customer support. When your players have a question, they'll be able to find someone to answer it. Moreover, whenever they have a question, they'll be able to find someone to answer it: day or night, early in the morning, mid-afternoon, midnight or every other time. There will always be someone there to take their questions and answer them in a thoroughly professional manner.
We also take great pains to make sure that all of our customer support people are true professionals. They know the games. They know our platform. We know that some places say they have "dedicated customer support," but as you might have noticed, the word "dedicated" can be defined to mean "whatever we want dedicated to mean." So, they may have customer support people that don't really watch or follow sports, or maybe are just getting up to speed with the online bookie software, gambling or anything else.
However, at IDSCA, you'll find none of that. Instead, we have trained professionals doing our customer support who absolutely know the games, inside and out. They're fans, they're followers – some have even bet on the games in their own right. On top of that, they know how IDSCA works, too. They're familiar and trained with the online bookie software so that they'll be able to answer any questions that your players might have. You put a lot of faith in us at your online bookie software provider, so we want to make sure that your faith is rewarded with a top-quality service.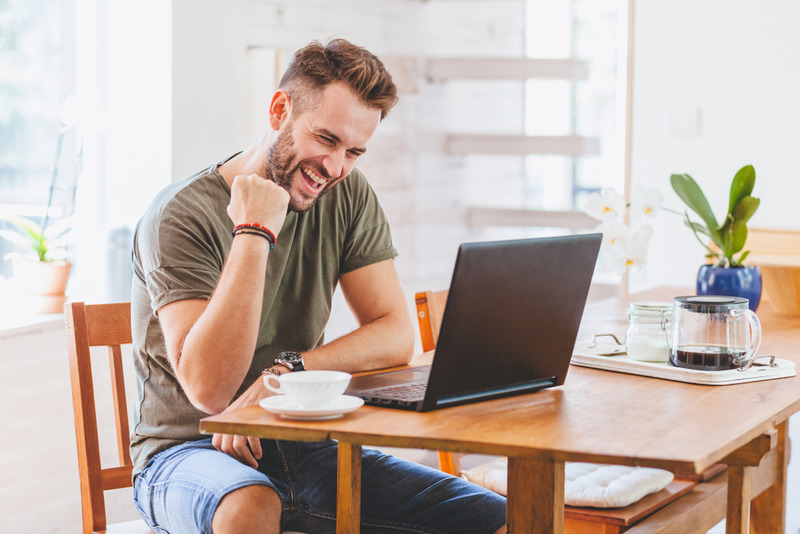 Weekly Packages for All Sports
One thing that's always separated IDSCA from the other online bookie software providers is the quality of products. When you use our site, you get weekly packages of all of the sports. We make sure that there are as many sports as possible available on our site. We never want to be able to say: "OK, there are enough sports available on our site." Instead, we want to be able to offer our bookies as many sports as possible, because then, they can offer as many sports as possible to their players.
That's true any time of year as well. Here in July, in North America, there tends to be a lull in sports. For many people, there's just baseball and maybe the MLS. Sure, the NFL is just around the corner, but it's not here yet. This may seem like the worst time to get started with online bookie software as if this is a particularly fallow time of the year.
However, that's not the case. We have more than just the traditional sports for our bookies to offer their customers. For example, we have complete racebook and online casino options, too. Sure, the NBA, NHL, and NFL aren't in season right now, but horse racing is. There are horse races going on all over the country and world, but they might not be going on in the area of one of your prospective players. So, should you offer these games to your players, they'll be able to play something they might not have been able to otherwise. When you can offer someone a great service they've been looking for at a good price, they're going to stick with you. The racebook is perfect for expanding your player base.
The same goes for the online casino, as well. When we say "online casino," we don't just mean "a couple of casino games." No, when we say "online casino," we mean it – there's an entire list of all of your players' favorite casino games available. Yes, with the rise of gambling in many states, there are more casinos and people interested in casinos than ever before. But, even with that, there are plenty of folks who would love to go to a casino that can't quite driver there or fit it into their schedule. That's the beauty of our online platform.
Giving Your Players More
So, with IDSCA, you'll be able to offer them their favorite games without them ever having to leave the couch. They can watch their favorite MLB team while getting a bet down, and then between innings (or when the other team is at bat), they can play their favorite casino games on your site. With IDSCA, the sky truly is the limit. By offering your players so much more than they could find elsewhere, you can draw them in and keep them there as there's always something fun for them to do. Find out more when you call (866) 225-5437.