We all aspire to be our own boss with the perks of managing our own time and earning a huge amount of profit. If you've experienced working under a local pay per head bookie and understood how the gambling industry works, why not create your dream sportsbook? By joining IDSca, we can turn your dream into a reality.
Your Dream Sportsbook: Make the Leap and Start your Own Business
Enjoy the independence of managing your own business and end up making more than you would when working under a local bookie. IDSca makes it possible for you to create a free, and promising sportsbook that is most sought after by players.
The premier pay per head service offered by IDSca promises you unsurpassed features as compared to others available in the market. With more than 20 years of experience in the gambling industry, trust us to teach you the technical know-how and tricks on how you can enhance your dream sportsbook. Excellent customer service, state-of-the-art technology, specialty lines, and a top-notch betting platform are made available at a starting investment that won't be a burden to your pocket. Also, our trained and competent personnel are always willing to answer any questions and will gladly help you in any way they can.
Seamless Experience From the State-of-the-art Technology
Provide your players with seamless experience on top of state-of-the-art technology by joining IDSca. Create a smoothly operating platform with efficiency in delivering the promised services catered to your player's needs. IDSca offers coverage of a wide range of events. A horse racing platform which supports hundreds of tracks nationwide are available on high definition screens and quality audio.  For casino enthusiasts who prefer the comfort of their homes, the Live Dealer Casino is the ultimate solution. Players enjoy a more realistic experience as they communicate with a live dealer overseeing the game. This unique feature gives live casinos a human touch and will keep your players entertained for hours.
As you start to plan on joining the gambling industry, you must understand that having a bankroll to pay your players in full is an important factor to consider. Not having enough money will discourage high rollers from engaging in your platform. The best solution is to secure financial backing in the form of a partner or an investor. Once you switch to IDSca, be prepared to watch your business rapidly grow. But do not fret as we'll help you handle every step as it continues to progress.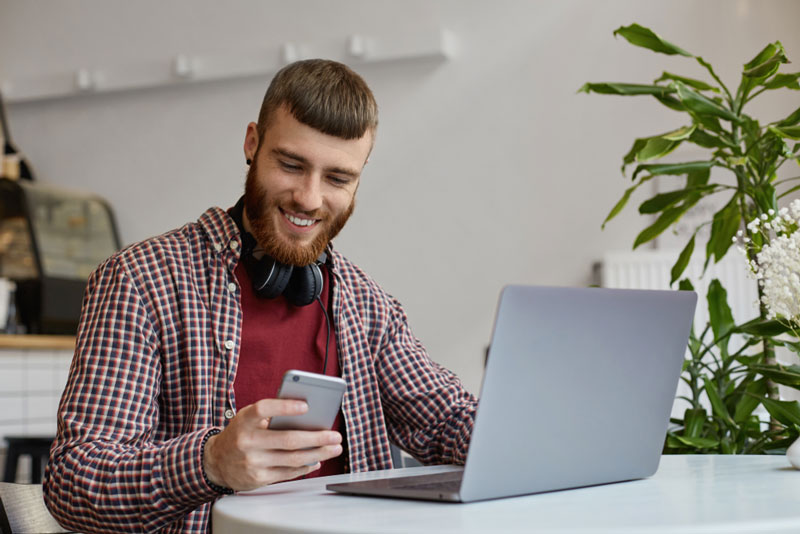 Consider the Pros and Cons When Creating Your Online Sportsbook
Newbies may opt to use a default website with the idea of starting a business at a low cost. Worry not, IDSca provides excellent features at a reasonable price without compromising the quality of promised services. For any independent bookie striving to leave their mark, our personnel are more than willing to help answer your questions and queries.
With all these cost-effective services offered, is this not enough reason to consider IDSca? If you're not yet convinced, read on further and we'll give you more details on how we can help your thriving business.
Choose the Best Pay Per Head Bookie Software
A decision of choosing the best pay per head bookie software assures ease and security in your growing business. The best solution is a software that offers bundled features that guarantees your wagering platform to be unsurpassed amongst others. The right place to start your search would be to visit www.idsca.com, the leader in pay per head services. Unlike its other pay per head competitors available in the market, IDSca's track record consistently provides higher profit margins.
IDSca respects individuality. Establish your own brand by choosing your domain name while we provide the hosting and give you high quality maintenance services. All of these are delivered to you at a rate that won't hurt the budget. With a variety of ready-made skins to choose from, make your sportsbook as unique as you. Capturing the attention of the visitors is guaranteed along with an influx of potential clients.
If you're not satisfied with our available skins, we also offer the creation of a custom web design done by our creative graphic designers. Decide what you want your website to embody and expect satisfying results that will exceed expectations. We assure that quality services are not compromised even with a small investment.
IDSCA are Expert At This Fields
As mentioned earlier, we've been in this industry for more than 20 years. We are experts at this field and we understand what works and what doesn't. We can assist you in making critical decisions and help you build a wagering platform that will be the most sought after amongst newbies and professionals. Exceed customer's expectations and be the forefront amongst other wagering platforms.
An attention-grabbing front end of a website is an essential element when establishing a sportsbook. It plays the part of capturing the player's attention and creating more opportunities for your business to gain clients. The back end of your site is as important as the front end. It handles all the technical aspects of your site and by developing it, users will have a more seamless experience. We also have ready-to-use skins for your back-end site to complement the front-end to give your platform a clean, and completed look.
Join IDSCA today!
If you feel you are ready to be the boss of your dream sportsbook, and all you need is the right pay per head service to get started then give us a call. IDSca offers the best team of industry experts skilled in strategy, planning, graphic design, and marketing. These experts are skilled to create a top-notch betting platform. Take the leap and call us now at (866) 225-5437. Visit us at www.idsca.com.