The pay per head system is a bookie software provided by your trusted betting company service supplier that will improve the online betting business operations. With the advent of this technology, pay per head scams that lurk in the clouds await unknowing pph operators and pounce on them, taking away their hard earned cash. 
To thwart these threatening scammers, Bookmakers should be aware of their modus operandi for your money to stay safe and secured. Here are some words of advice to you bookies out there striving to earn a living with online betting.
Pay Per Head Scams: Over Promising of Betting Companies
Companies that promise perpetual drops of income are too good to be true. They'll say anything just to convince you to part with your money and transfer them to their accounts. Once you made the transaction and handed over your cash, they will disappear like a thief into the night, never to be heard of again. Hearing these foretold promises, consider holding on to your wad of cash before jumping into the anomalous bandwagon.
PPH Scammers Will Offer Huge Rewards and Mind Blowing Bonuses
Part of the luring process of online bookies are the huge rewards and bonuses that are too tempting to refuse. Legitimate pph software providers offer a one week free trial of the system. Betting companies offering more than the normal trial duration are suspect of being fake betting outfits. A bookmaker can determine if the pph betting platform is authentic on a week's trial. Con artists will try to offer bettors amazing odds and returns just to lure them to signing with their farce online betting business.
Is the Betting Company Paying its Winners on their Bets?
Bookmakers should check if the online wagering company of interest promptly pays ist winning bettors. Confirm this question in your mind by checking in on the site's reviews. Ask around of any gambler's experience with the betting company in question. Scammed bettors would gladly volunteer their experiences, may it be pleasant or disappointing for them, they will share them with you. Betting companies that do not pay is of no use to your goal of growing an online betting business. Look for a reliable betting entity that will be worth your while than to lose your money from these illegitimate operators. Do a research of your potential betting firm before committing to their offers.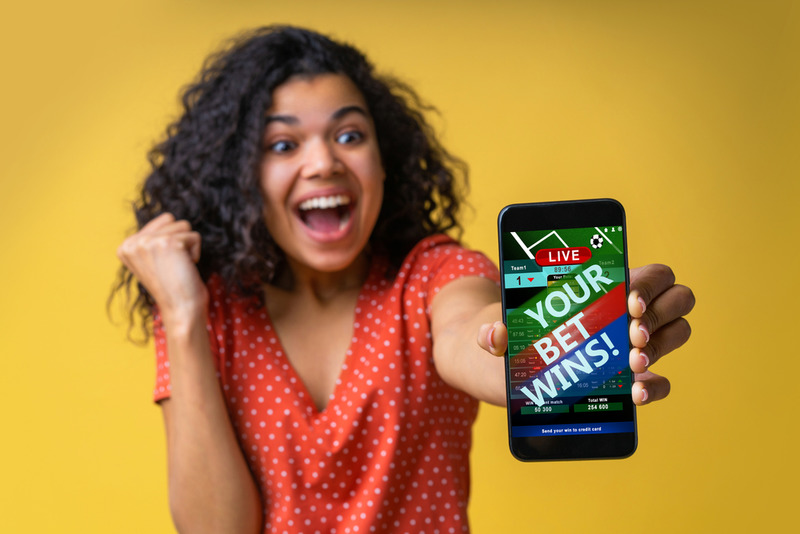 Authentic Betting Companies Provide the Software Without Charge
Part of the Betting Companies' attraction to bookies is to set up the pay per head software, free of charge, on their bookmaking website. Companies that require you to cash out for their software or obliges the bookie to buy a product in return for the pph software installation, are firms out to rip your money from your account. The pay per head betting platform is installed for free. If the company insists for a payment, block the site off and never communicate with them again.
Tools for the Trade
Wagering services entities also provide the bookmaker with significant tools to help the betting operation run smoothly. Instruments like the Layoff Account, Settle Alert, Scheduling of Limit Overrides, and Line Movers to help odds masters to stay out of the red. These are the tools of the trade that makes the operations convenient, faster, and easy to monitor. Pay per head scams will try to charge with the pph software and these important instruments. If you encounter this entity, skip it and go look somewhere else.
"The DoomsDay Sales Talk"
Scammers resort to threatening bookies and online players with doomsday talks uttering that if you do not register with their company, you will lose much of your business when you join the other site. Or something bad will happen to your business if you join the other wagering entity. PPH Scammers will find things to say just to convince a bookmaker or a punter to join their betting site so they can take your money off your account. The type of talk is dangerous from a sales person and should be avoided just the same. Turn away and go to the next prospect.
Play Now Pay Later
Fake Sites will try harder to persuade you to join their betting sites. These thugs would offer to let you play on their site even without proper documentations and registration. Just your signature in their fake contracts that would cause harm to your operations once you had bitten their proposals. Read all their contracts with you before you affix that sacred signature of yours. The scammers could run after you if carelessness sets in. This modus is one way of ripping you off your money.
Scammers Use Unethical Languages on their Communications
Be thorough in detecting a scammers operation even in their communication skills. These online felons are not good communicators. They sometimes use phone texting lingo on their proposals. An incomplete address and fake telephone numbers are on their proposals. Try calling the number they have and see if someone answers on the other end. Most likely, no one answers the phone if the operation is illegitimate. Shy away from this one, it's fake.
"The Pressure Selling Technique
"
Fake Betting Companies will say anything just to convince you to separate your cash and deposit it into their accounts. Scammers will offer deals that will be hard to refuse and set on a deadline on the hour. If you do not register before the aforementioned deadline, you will lose a certain amount and miss the opportunity of anything that comes out of their proposal. Do not allow yourself in this pressure selling crap. Stay away from companies offering goods by putting pressure on their prospects.
Do not fall for these pay per head scams and illegal betting operators. Rely on IDSca to help you grow the online betting business. Our company will supply the tools of the trade that will boost the revenues of the bookmaker's website. Register with our company and avail of the one week trial and be certain of the benefits you will get from our pay per head betting platform. Visit us at www.idsca.com. Call now at (866) 225-5437.