After careful research studies and thorough clinical trials, a vaccine for the current pandemic is underway and is in its final stages. With claims of promising 90% effectiveness, it won't be long until this current crisis ultimately ends. Now is the time to get your bookie business back on its feet.  A partnership with IDSca's greatest pay per head software is what your business needs right now.
With its unpredictable pattern, the unrelenting pandemic continues to take its toll on society and negatively impacts the global economy. The hysteria around coronavirus mandated the temporary closure of several businesses. The cancellation of nearly all major sporting events made an unfortunate impact on private bookies that resulted in losses for their online bookie business. 
As the number of cases slowly drifts down to a plateau, sporting events are reopening. The NHL and NCAAF Seasons have started and are now on their 9th and 11th season, respectively. The NFL is nearing its 9th week of competitions and has scheduled games up until the 17th week on January 4th of 2021. With regards to other betting sports, NASCAR, PGA, UFC, boxing, and international soccer have also returned in live-action for the sports enthusiast to enjoy.
Ever since major betting leagues were on hold in mid-March, private and even big commercial online bookies struggled to generate profits. Now that there is a clear, bright light at the end of the tunnel, you need the help of IDSca as a top-rated bookie services site.
Choosing IDSca's Greatest Pay Per Head Software
Bookmakers who want to succeed in their online betting business employ the best accessible elements for their pay per head software. Here are two powerful reasons why you won't regret becoming a bookie agent under IDSCa:
Time-Proven Experience

Industry-Wide Expertise
Restarting your bookie business to become one of the top-tier wagering platforms, will require a much higher level of support from a reliable software provider. A bookmaker's choice in choosing the greatest pay per head software is a critical decision as it will determine the rise or fall of your thriving bookie business. A standard software with basic features is not what your bookie business sought after. A PPH service offered by a reliable software provider with profound knowledge of technical know-how in the online betting industry is an affordable solution.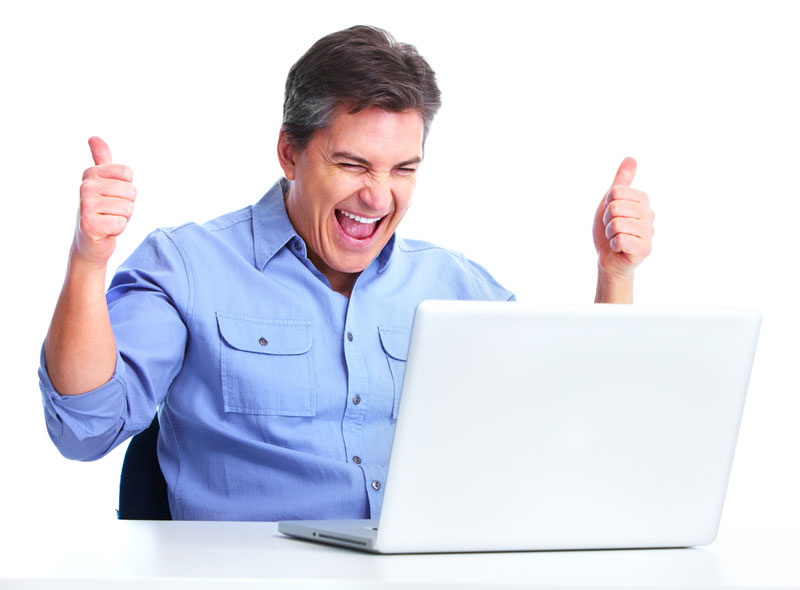 IDSCA's Sophisticated Technology
IDSca has been working side–by–side with bookies worldwide for more than 20 years. With more technological advancements each day, our company willingly invests in sophisticated technology and avails of a quality product to make your sportsbook the most sought-after bookie business that fulfills customers' expectations.
In the highly competitive market of the gambling industry, it would not be surprising if your previous pay per head site may be out of business. Across the world, innovation is taking hold, and with new bookmakers emerging everywhere, everyone is at wit's end in competing for player attention. IDSca's reliable pay per head software has the trust of bookies worldwide as many of our loyal customers only have positive feedback. We will ensure that your business remains sustainable and profitable amidst all the difficulties.
IDSCA Offers The Top Management Tools
Our company offers the best bundle of management tools that elevates your bookie business to be on par with other commercially-known online sportsbooks. With the return of popular betting sports, have an advantage and be a step ahead against other competitors with the provision of services from the best pay per head software provider.  
With IDSca by your side, establishing a reputable bookie business with a personal touch with an assortment of customizable features is the only way to go. Create your own identity with ready-made skins for your platform equipped with a user-friendly interface that is easily manageable even for newbie players.  Utilize numerous online marketing tools to continuously attract customers and potentially increase profit margins. Enjoying sporting events ranging from more than 80 sports leagues around the world to individual sporting competitions such as golf, boxing, and more are made accessible by our premier pay per head software.
Step Up Your Game With IDSca Bookie Solutions
They say first impressions are lasting. Once an impression is made, it takes a long time to change it. Becoming an agent under IDSca will allow you to start your bookie business with a good reputation. Having the right bookie solutions at your disposal takes all of the guesswork out of correctly implementing your business recovery plan.
The best pay per head software provides an assortment of management tools that plays a core role in effectively managing your online betting business. Have organized and accurate monitoring of system operations made possible by an automated system. The PPH software has a tracking management tool to help its owners, as well as its punters, trace real-time transactions. IDSca also offers the best team of industry experts skilled in strategy, planning, graphic design, and marketing to create a top-notch betting platform. Rest assured that IDSca will remain by your side every step of the way.
Visit our site at www.idsca.com or call us now at (886) 225-5437.