Several Esports betting sites offer their services just like any other sportsbook in the betting industry. An online player who intends to place bets on the event has to be aware of the online betting platform he is getting into. Some sites offer the best esports wagering program while others are of low quality that put your money at risk. Be careful on your choice of the best esports betting site through this quarantine period of pandemic.
Punters must choose the best Esports betting site so they could place their bets without any hustle. There are several features that gamblers should consider in order to land on the best Esports betting site that delivers the services worth your while. Here are some features for your options:
Best Esports Betting Site: Reputable and Established Betting Company
Do some research on betting companies that are in this field with an excellent track record. Established entities stayed on this business with over 15 years of experience are worth looking into. A company that existed for almost a decade would be a good choice to deliver efficient services to its customers.
IDSca is one of the pioneers in the betting arena and it is your best option among other betting companies in the industry. Any business would not stay long if the products and services are inferior. Our company established its business by providing satisfied customers with their needs in their wagering indulgence. We are one of the pioneers to employ the pay per head betting platform for bookmakers and punters.
Several Wagering Options 
To keep the momentum of fun and entertainment, look for a sportsbook that offers betting options like the moneyline, point spreads, props, parlays, teasers, and the over / under totals. With these wagering options, consider the betting formats if the decimal, fraction, and the American Moneyline are available. 
Each type of betting option has its own specialty. Seasoned gamblers understand this and amateurs will take some time to learn the matter. IDSca recommends that bettors learn all types of gambling selections so they can take advantage of the option when the right time calls for it. 
Take the parlay option as an example. Punters will have fun in this type of wagering. A number of teams will be selected by the gambler. These teams should win in all the betting odds the player chose. If one one of the wagering options in his team selection loses, he loses his parlay wager either partially or completely. The rewards of a parlay give a much higher payout if all the teams won according to the betting options wagered upon.  
The prop betting adds spice to your betting activity. An example of a prop bet could be "the first player to make a point" or " Time for the first touchdown". Will an NBA player score over or under a number of points? And will a specified NFL player score a touchdown in a specific game?. There are several props popping up on a sportsbook and it is up to the punter to call the bets or pass it up.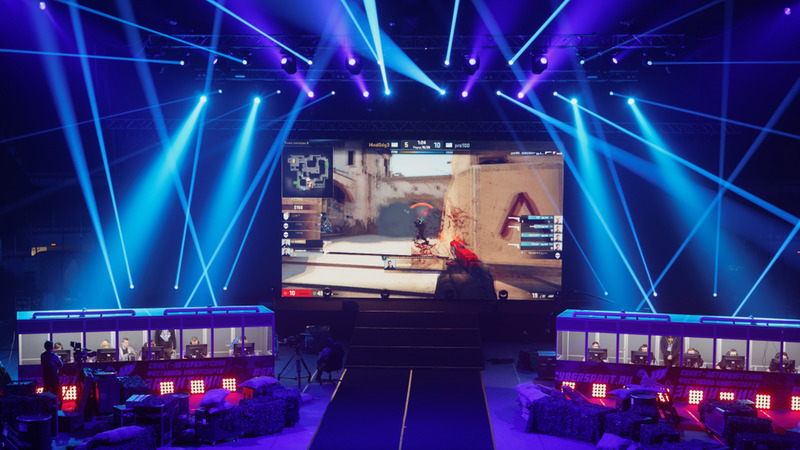 Reliability and Trustworthiness
One of the ways to find out if the sportsbook is reliable and trustworthy is by going through its review ratings. Reviews will be discussing the systemic and reliable operations of the bookie website like its software and legitimate licensing. 
Just be sure that the review panel is not biased to the betting entity or it would not be an unworthy source of information. Ask around and do an in-depth research of your potential betting site. 
Great Bonuses and Incentives
Bonuses and rewards are meant to lure more gamblers to a sportsbook. The more you play the more you will earn bonuses from betting companies. The rewards are computed through points earned with every deposit made when placing wagers. These points are redeemable for real cash when you decide to play them on your betting activities.  
Sportsbooks offer cash incentives win or lose. Higher levels are in store for punters for their loyalties in patronizing the betting site. When a gambler reaches a certain number of point incentives, he receives a 10% cash deposit bonus on some sportsbooks. It even gets better when deposits are made in cryptocurrency with a 15% cash bonus. Bonuses grow after reaching another level of money spent on deposits.
Ease of Using the Betting Platform
Punters and bookies want a betting platform that is easy to navigate. A complicated dashboard on a sportsbook will cause your punters to abandon and jump off the bandwagon when they had a hard time using the program. A simple yet efficient bookie website will do for punters who just want to enjoy their betting pleasure.  
Integrated Casino and Racebooks
Member gamblers can request the integration of a casino software and a Racebook on their betting platform. Betting companies would gladly comply as this will add to the revenues produced by the bets coming in. Casinos have popular table games that could attract more players to the betting site. Games like Blackjack, Craps, Baccarat, Poker, Bingo, Keno among other games in the casino betting program. The Racebook should also feature major horse races in its offerings both local and international.
A Huge Array of Sports and Esports Events
Choose a betting platform that offers wagers on the NBA, NFL, NHL, MLB, Soccer Esports, Table Tennis, Sports SIMS, Dart, Boxing, UFC / MMA, and Golf. Other Sports competitions are Volleyball, Badminton, Rugby. Lawn Tennis,Cycling, and Cricket among other popular contests. 
Betting is not limited to sports and esports alone. Players can also bet on Casinos, horse racing, Politics, stock market, entertainment, and other betting props offered under the sun. Some betting sites even offer weather conditions if the temperature on a certain area goes on the over / under option to a certain degree.
Service Provision Upon Demand
Services should be available when it is needed. A bookie website would be useless when it cannot help its customers when a problem occurs on their accounts. Reliable service is the key to a successful bookie website. It is also a feature that attracts more online players to the group.IDSca will do the best it can to provide better services and products in its betting platform as the best Esports betting site through the pandemic. Visit our website at www.idsca.com. Call us at (866) 255-5437.