Pay per head business is continuously growing. This type of business provides an online betting platform for players who love sports betting. Hence, local bookmakers, or bookies, are challenged to adapt to the latest trend. Gone are the days when a bookie is required to attend gatherings and meet people. Local bookies used to do this to evaluate the player's betting behavior. However, today shows a different scenario of the business. Because of the evolving technological advancements, online sports betting started to become a hit. Players opted to place their bets online than to personally meet with a local bookie. Who would not love staying at home, and at the same time, do what you love? It is like hitting two birds in one stone! If you are a local bookie who strives to be successful in the online industry, read further the know the tips in choosing the right pay per head for local bookie. 
How to Choose the Right Pay Per Head For Local Bookie 
Do your research. 
The first thing to do in choosing the right pay per head for a local bookie is to research. Before you start to venture into the online betting industry, you should know facts. Understand how things work and how different it is to the traditional bookmaking operation. Moreover, determine how you are going to brand your business. You have to ensure that your bookmaking operation stands out since the competition is very high. Once you have done this, then you can identify your needs and priorities. It will then be easy peasy to find the pay per head for a local bookie. 
Befriend technology. 
Some local bookies find technology as an enemy since they could not let go of the traditional way of bookmaking. However, once they find out how betting works with technology, they would surely be in awe. Pay per head services, like IDSCA, provides a betting website. The right pay per head for a local bookie will do all the tedious work for you. Customer service support is exclusive in the package as the business runs 24/7. The professionals on duty are multilingual, experienced, and knowledgeable of the sports betting industry. 
Also, people nowadays prefer the convenient option, whatever the choices may be. It is easier for players to access the bookmaking operation of the bookie. All they need to do is turn on their laptops, mobile phones, or tablets, and they can start sports betting. Moreover, the only responsibility of an online bookie is to operate the business and entice more players. It is going to be an easy job for them, as they are used to attracting more customers.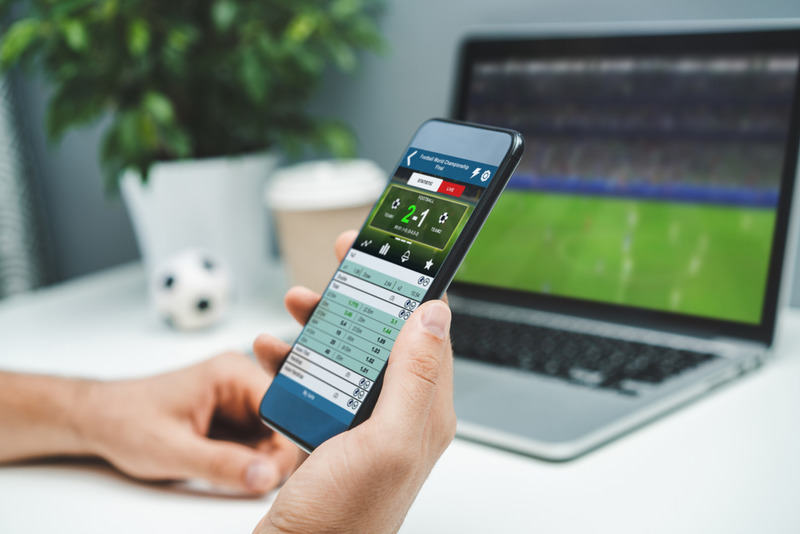 Choose the one with many options. 
The right pay per head for a local bookie has a wide variety of betting options. People would always say, the more, the better. It is indeed true with online sports betting. The truth is, bookies should always take into account the interests of the players to exceed their expectations. Do not allow your business to get stuck in one place. Open your mind to many possibilities.
With the services offered by IDSCA, your players will never get bored. The betting options include online casino games, racebook, racing, e-sports, and a lot more exciting choices. Moreover, IDSCA will assist you once more interesting sports options become available. With an effective marketing strategy of your options, your bookmaking business will surely gain more profit. 
Never compromise privacy and security. 
The last thing you want to experience is to be a part of a scandal. Aside from the fact that it is disappointing, it is also going to cause your business to fail. Remember, you are building your name. Therefore, protect it at all costs. 
The right pay per head for a local bookie provides a secure network to protect sensitive and relevant data of the players and the business, in general. Players, too, ensure that they are well-protected. It is not a secret that the bookmaking business is such a sensitive topic for some. That is why an online bookie should never take privacy and security for granted. These two should be the main priority. 
IDSCA has a group of technical professionals who are constantly checking the security of the website. Their job is to ensure that the site is safe from possible security threats. Not all pay per head service providers highlight this aspect since they think it is irrelevant. However, IDSCA is well-aware of how cruel this world is. The best thing to do is to stay protected. 
Contact IDSCA today! 
If you are an aspiring online local bookie and you reached this point in the article, you realize that there is indeed no need to do much thinking. The right pay per head for a local bookie is no other than IDSCA! 
IDSCA stands for International Data Solutions. It is committed to providing quality pay per head service to aspiring and striving bookies. The company has been in the sports betting industry since 1997. The company has proven how much they have improved throughout the years by the kind of services they offer. 
Therefore, you do not have to worry about finding the right pay per head for local bookie. You just found it! Your business is in the right hands with IDSCA.