IDSCA, which stands for International Data Solutions, is a software provider, the best PPH software provider that can cater to a wide variety of offers. Aside from being the pioneer pay per head services software provider, it is also widely recognized by expert bookies—labeling it as the best pay per head software in the world of online sportsbooks. 
IDSCA 
In 1997, IDSCA took roots in providing sports advisory services back in a land-based manner. Their success in the business led to the eventual sprout of similar sports betting services.  As technological evolution took place, the PPH services simultaneously transitioned into more reliable and efficient online sports betting software provider.  It is for this reason that IDSCA.com tops the list of most bookmakers' choices for PPH software services.
Ideally, PPH websites must include the features that suit your preferences mainly because this allows you to provide your clients with the best betting experience. Resultantly, this helps boost the reputation of your business.  With IDSca, the bookies' clients are not the only party who can enjoy the benefits. In fact, the software is designed for convenience where its supported bookies are provided with sufficient information and online tools that can easily manage the site.
Currently, IDSca ministers services in the field of sports, esports betting, horse racing, casinos, and bookmaking. 
Raising Revenues and Profits When Working with Best PPH Provider
One advantage of choosing IDSca as your provider is the accessibility to a competent, multilingual staff who can help you reach your goals.  As a wider audience is drawn into the business, the more revenues and profits you gain.  As mentioned, IDSca has a wide array of sports and games for punters to choose from each week.  There are over 1200 events held in a month, therefore avid gamblers across the world will have no problem deciding what to wager on. 
Another thing about online sports betting is that results are relayed in real-time.  Funds acquired during the previous events can be placed on the following games, resulting in a much larger volume of sports betting.  What more can you ask for?
In addition to its expanded scope, IDSca is also capable of covering sports betting opportunities such as NFL, NBA, NHL, Major League Baseball, NCAA basketball and football, Tennis, Golf, Major League Soccer, among other popular sports.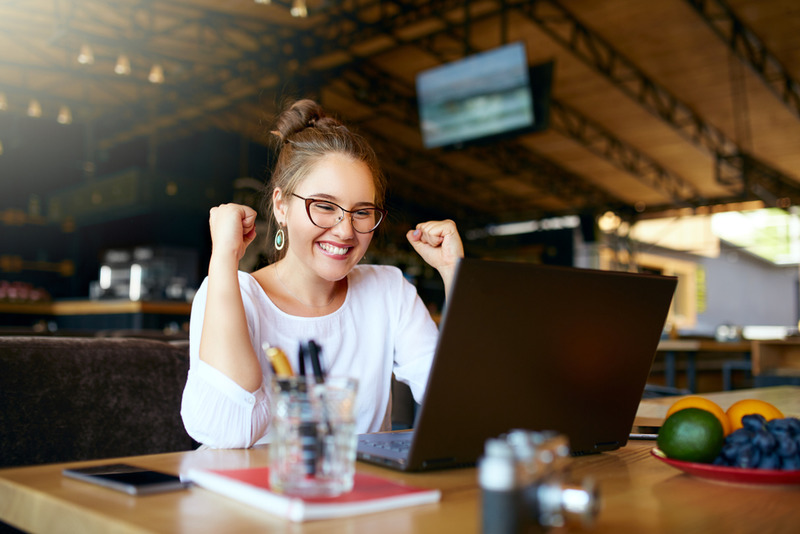 Real-Time Grading and Scoreboards Update
IDSCA is truly the best PPH software provider because it is able to deliver updated scoreboards and gradings of sports events in real-time.  This feature allows gamblers to make decisions concurrently with the events and games.  
The scoreboards are displayed on the site so that your clients can monitor their teams' scores and keep track of the events.  This summary allows the bookie to oversee all sporting events taking place on one page.  Furthermore, these games are categorized along with their corresponding odds and as well as the count of markets involved in each game.
With IDSca, the benefits are not only relished by one party.  Bookmakers can also experience the perks provided by the software service.  In terms of easy accessibility, real-time reports are made feasible for bookies. This way, they can supervise everything that occurs within their betting platform—from types of bets placed to bets that are won.  The purpose of these reports, aside from monitoring betting activities, is to deduce which area the bookie is losing profit the most and where they are gaining the highest.  
The website is available 24/7, so bettors all over the world may come and go whenever they please.  Part of the IDSca's program is to cater bets without the need of the help of agents. This way a lot of time and money is spared without going through tedious processes.
It was mentioned previously that IDSca is capable of maintaining real-time odds on major sports events like the NBA, NFL, MLB, NHL, MLS, Boxing, etc.  As part of the all-in-one solution, IDSca also incorporated ready-to-use casinos into its supported betting sites to maximize the money-making opportunity for your clients.
Reports Generation are Available
To make your clients' betting experiences even worthwhile,  IDSca utilizes a well-constructed network and state-of-the-art technology that is both user-friendly and makes transactions run smoothly.  This PPH provider also allows its clients the option to add more lines, which is one of the reasons why IDSca is highly favored by many punters.
Security is not a problem since IDSca operates with a highly protected system.  Bettors can access the website and place their bets at any time of the day.  Although available 24/7, bookies are not obligated to handle transactions round the clock.  The program is equipped with an infrastructure capable of processing multiple bets at the same time.
Simple and Easy to Use
Given that the audience for sports betting is quite a diverse lot, you must also design your platform in a way that would conform to your clients' needs. For example, not all punters are tech-savvy and might get frustrated with the complicated program.  It is important to keep your betting site simple and easy to use.  
For novice players, a tutorial that provides a piecemeal guide may be made available on the main panel.  This feature can help your clients navigate their way through the system.
If you plan to launch your own online sportsbook, IDSca may be the best choice as your PPH service provider.  Availing these excellent features coupled with an easy to use interface, you might just have a promising future in the betting business.
For more information, visit www.idsca.com or call us at (866) 225-5437 for a free trial period.