There are a lot of different online sportsbooks out there. They each will claim that they have some way of giving you more options, and more ways to make money than the others. We know this. They're our competition. We've studied them closely. With our sportsbook, we saw what worked and what didn't, with an eye towards always improving our sportsbook. Today, IDSCA offers you an absolutely loaded arsenal of sportsbook options. In this blog, we'll go over some of the different kinds of pay per head service that we offer, and how it can help you stand out among the rest.
Pay Per Service that Pays
So many of the other kinds of online sportsbooks look at their bookies as a way to make money. Their business model, then, isn't focused on giving their bookies the most (and the most effective) services, but rather making the most money off of them. Here at IDSCA, we look at our bookies as business partners. The more successful you are, the more successful we are. We aren't invested in taking your money; we're invested in you running a successful sportsbook. IDSCA sportsbook was designed to be a win-win for bookies and for us.
A clear way to see that is through our payment plan. We're a true "pay per head" sportsbook. That means that you don't have to worry about paying us out of your winnings. Instead, you'll pay us a bit based on how many players that your sportsbook has. This way, you can keep more of your profits. You can make more of your money. It incentivizes us to offer you better services, because then you'll be able to attract more players. It incentivizes you to add more players too, as your sportsbook will grow, then. With this business model, we can all be winners.
Solutions In-Play
One of the biggest leaps forward in our online sportsbook is how you can now bet on the games "in-play." In the old days (the "old days" being "just a short period of time ago") your players could only bet on the game if they managed to get a bet down before the game. If the game started before they managed to get the bet in, they were out of luck. Indeed, there were whole movies made about this kind of thing. It was seen as a trope in movies like "The Sting" and television shows like "Leverage" – once the game / race started, bets were off.  
This had a very limiting affect on your sportsbook and the kind of people who could be it. Folks that might still be at work when the game started, or people who forgot about it until they were randomly flipping through the channels and came across it couldn't bet on it. Even if they had wanted to, and life had somewhat intervened, they couldn't make a bet on the game. Today, that's all over with. Through our new in-play solutions, your players will be able to get a bet down when they want.
Now, even after the game has started, your players will be able to bet on the games. So, even if they miss a brief period of time, they'll be able to bet and you'll be able to make some money. There are all kinds of reasons in our modern day life: internet was down for a bit, stuck in traffic, or any other kind of distraction that could keep you from the game can now be overcome.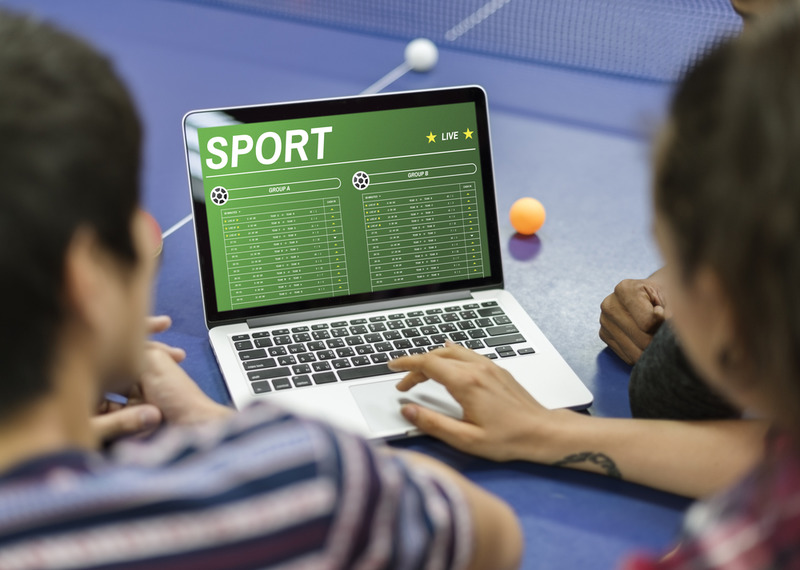 Customer Service Professionals
It can be overlooked by bookies, but one thing that makes an online sportsbook stand out from the rest is the customer service. If the customer service isn't of the highest quality, it can turn off players. Customer service may not draw that many players in, but it can keep them there. Here at IDSCA, we have some of the absolute best customer service in the industry. It can help our bookies and our players alike.
When you're an online bookie, you're trying to set your online sportsbook out to as many different people as possible. While many of the players who bet on your online sportsbook site are computer savvy and have a high degree of intelligence in regards to sports, not everyone will. The more your sportsbook expands, the more you may bring in the casual players.
That's where customer service can really come in handy. If your players have any questions, sending them to you can overwhelm you in a hurry. You don't make money with a sportsbook by answering questions; you make it through the sportsbook itself. That's where we come in. Our customer service professionals can take the questions from your players. We feel it's one more service that our bookies need, as necessary as dedicated servers.
When we say "experienced customer service professionals," we mean that they understand the site as well as the sports themselves. Too many sites (and not just in the online sportsbook industry) say that they have true professionals doing their customer service, when really they have people who are just reading out of a binder or website. You don't find that at IDSCA.
Our customer service pros are knowledgeable about the tech as well as the sports. If your players aren't sure how to load into their site, or have some kind of tech question, our pros can answer it. By that same token, if your players have a question about sports, our customer service experts can handle that, too. See, our customer service reps are truly knowledgeable about sports themselves. It's one of the many traits that we screen for when we hire them.
We only hire the best, most experienced customer service reps who know tech and sports. That way, any of the questions that your players might have can be answered. By that same token, we know that our bookies have plenty of questions, too. That's why you'll have a dedicated account manager. When you sign up with IDSCA, you'll be given someone who exclusively handles your account. Any questions you have, you can direct to them.
This can be a great boon whether you're an experienced bookie or someone who's just getting started. The person who has never been a bookie before can take advantage of their account manager's knowledge, learning all there is to know about starting an online sportsbook from the ground up. By setting a firm foundation and educating themselves about what's worked in the past, even the most neophyte bookie can build an online sportsbook they can be proud of.
That being said, there's plenty the experienced bookie can get from our dedicated account manager, too. Many of the bookies with experience who come to us may be set in their own ways, or perhaps they had tried using another online sportsbook. They may have developed some habits there which could be optimized to be more effective here. By checking in with their dedicated account manager, they can see all of the ways that IDSCA can help them to make more money. That way, their bookie experience can be an asset: allowing them to get more out of the tools we're providing.
IDSCA for Bookies and Players
An online sportsbook is what you make it. We've made it so that you can use it as a side hustle, or as an exciting new career. Sports and sports betting are bigger than ever. As more and more fans begin betting on the games, generation after generation discovers the joy of sports betting. Now, they can discover it at your site. Start your free trial with us today, and see everything IDSCA has to offer you. All you have to do is go to our site and fill in your information. Alternately, you could call us at (818) 225-5437.