If you are a recognized bookie, or someone who is interested to explore in the gambling industry, you are already well acquainted that betting is already done online nowadays. You might wonder how it possible to find more clients online and how to captivate them despite the high competition in the market. After reading blogs about the online sports betting industry, you would realize that the only way you can maximize your local bookmaking operation is to find the best pay per head service. You have to understand that if you have more clients, the demand for online platforms and customer service support is high. These kind of services are being provided only by the best pay per head software 2020 company. 
If you are not careful and you are just randomly choosing the pay per head to provide the service you need, your service provider may experience a downtime and at the same time, your business goes down as well. 
Choosing the right pay per head software is very crucial and it should be given utmost importance as it determines the success of your business in the long run. 
Essential Services Offered By The Best Pay Per Head Software 2020
Read more to learn what are the essential aspects you need to look for in choosing the best pay per head software. 
Experience
It is vital to ensure that the company has been providing pay per head service for a long time. Years of experience equates to the quality of service that the pay per head service provider can offer. There are a number of pay per head service providers, but if you are not meticulous in finding out more about the company, then you might be forced to kiss your money goodbye. 
IDSCA, International Data Solutions, is one of the pioneers of the sports betting industry that started in 1997 until present. Over the years, IDSCA has grown into the most trusted pay per head service provider in the world. The company is committed in helping bookies expand their bookmaking operations and gaining more profit. 
Software Features
The best pay per head software can give you a variety of features to choose from. Having such will boost the chances of your local bookmaking business to thrive as years go by. Once bettors are fascinated with the services you offer, they would specifically love your business and they tend to come back more often. 
IDSCA offers different kinds of software features that clients will surely adore. Bookies are ensured that the software works 24/7 and it is available to the client any time of the day, despite the location. Moreover, bookies are given the control to their accounts that has specifically built key features. Another unique feature that is only provided by IDSCA is the ability to design a personalized betting dashboard for the players. This is to ensure that bookmakers can still give a different vibe to their own bookmaking operation to stand out among the rest. IDSCA offers the best software management as it has the following: online casino games, live betting, racebook, and e-sports. This is mainly the reason why IDSCA is chosen as the best pay per head software 2020.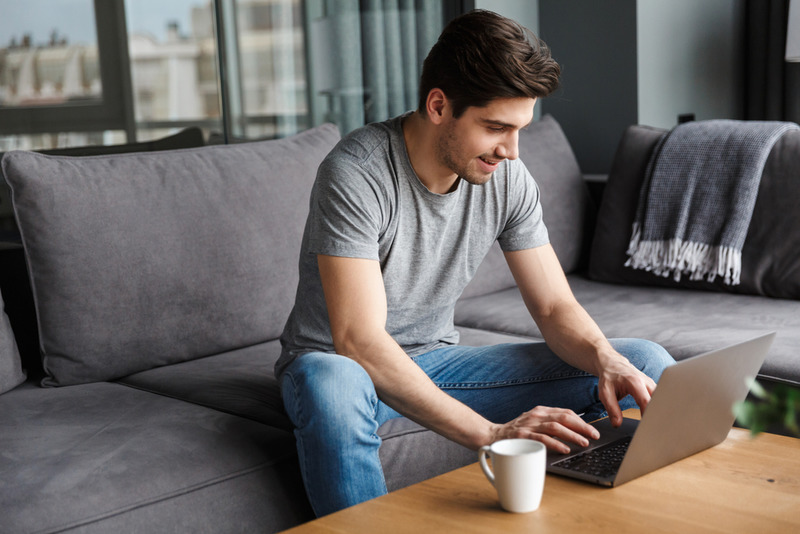 Customer Service
In case you have a question regarding the software, contact customer service. It is important that you have a contact support to assist you with your concern. The players need assistance as well, that is why customer service professionals should always be on the line 24/7. This is one way of keeping clients. If their concerns are addressed and they experienced the best service, you leave a good impression with your clients. They most likely stay. 
IDSCA ensures hiring highly trained and experienced customer service professionals. They are well knowledgeable of the online sports betting industry. Rest assured that your clients will be well taken care of. Moreover, the professionals can converse very well in English. If in case a non-English speaker reaches out, there are also multilingual staff available to help them. IDSCA customer support is committed in providing assistance 24/7 as clients are their number one priority. 
Security
Bookies should not take this aspect for granted. Since online sports betting industry is such a sensitive topic, bookies should ensure that their records and the client's records are both secure. The pay per head software should be able to provide a list of deposit and withdrawal transactions. They should also provide information required to be able to do so will be protected.  
IDSCA follows policies regarding security and confidentiality. They do not ask further personal information from the players. 
Accessibility
To be able to reach more clients, pay per head software should be accessible to many platforms as possible. IDSCA ensure that software works with mobile phones, laptops, tablets, and many more. In case technical issues arise, there is a back up ready to support and maintain quality services offered. 
There is no reason for bookies to settle for less because IDSCA offers excellent, reliable and trusted service since 1997. IDSCA provides free trial if you wish to inspect and evaluate the software with a generous amount of time. It would not take much time for you to realize that indeed IDSA offers the best pay per head software 2020. 
If you wish to experience the best, do not waste time and sign up at IDSCA.com. Call (866) 225-5437 and get ready to grow with your local bookmaking business.