Whether you are a bookie or a player, you might come across the phrase "pay per head or "price per head".  This is a term that involves bookie software systems, bookmaking software services, and sportsbook betting software solutions. The fundamental business conceptualization behind any price per head sportsbook service is to deliver private bookmakers like you with all the web-based business tools necessary to run and operate a private sports bookmaking service. 
The term "price per head" refers to the weekly rate that you (as a bookie)pay for swift and easy access to a plethora of online business tools. You will love the part of the deal where you will only pay the price per head charge for your every active sports-betting clients. For example, if the price per head fee is $5 and you have 50 active players. Your weekly payment will be $250. No matter how many your active bettors are, you will always know what you need to pay exactly.
Will Price Per Head Sportsbook Earn You Money?
The answer is a big YES! If you are dead serious about proficiently operating and managing your independent sportsbook business, price per head sportsbook service will definitely work for you. However, it would be too expensive to venture and replicate the needed sports betting software solutions solely.
The low and weekly price per head fee that you pay for credible and tested sports betting solutions makes it more obvious to take your bookmaking business online. What you need are a few bucks reserves to compensate for any action you want to accommodate every week. Your customer base will grow so does your gross hold percentage between losing and winning wagers. As soon as cash flows steadily every week, your only constant expenditure is the weekly price per head fee.
What is Customer Base?
A customer base, (aka client base) is a group of customers whom you render service or be in the service of. Having no customer base will make your online sports betting business a failure. You need to build a robust solid customer base for your service or product.
Even a 5% growth in customer retention will lead to a 75% rise in customer value. Below are 5 ways to gain more customers and boost your customer base.
• Be Not Afraid to Ask Viewpoints
Before a web visitor exits your website, do not forget to request them to accomplish a short survey relative to your online sportsbook business. People are glad to convey and most of the time enjoy relating regarding their both online and offline experiences. You can try using a survey to conclude customer experience, industry research, or determine customer satisfaction.
• Keep your Website Always Up to Date
It is strongly recommended that the contents of your website are always informative and up to date. This is one of the factors that will possibly drive more traffic and potential customers. You can publish blogs that talk about the latest news regarding upcoming sports events or major sound bites from whitepapers. Also, fresh content is a great tool to help your website become searchable among search engines. 
• Use Social Media Sites to Publicize Your Sportbook Business
A Facebook user typically has an average of 229 friends. Creating new content allows you to project new products/services or a new campaign. Share this throughout the social media channels where you are active. There is no better way to increase your customer than giving value and have your customers advocate your brand through word of mouth, for example.
• Provide Excellent Customer Service and Assistance
A new customer is of the same importance as your older customers. You need to show them respect especially the elderlies. Remember that if not for them, you will have no business that earns you a handsome profit. 
A happy and satisfied customer is possible to tell their friends or relatives about the excellent customer service provided to them by your price per head business. Aside from increased revenues, you will also be able to monitor previous communication. 
• Provide a Free Newsletter
Who says nothing is free anymore in this world? Not you, I suppose. Free is one thing that people can't resist. An offered free newsletters to your prospective customers will inform them about your willingness to provide them information regarding your business at no charge.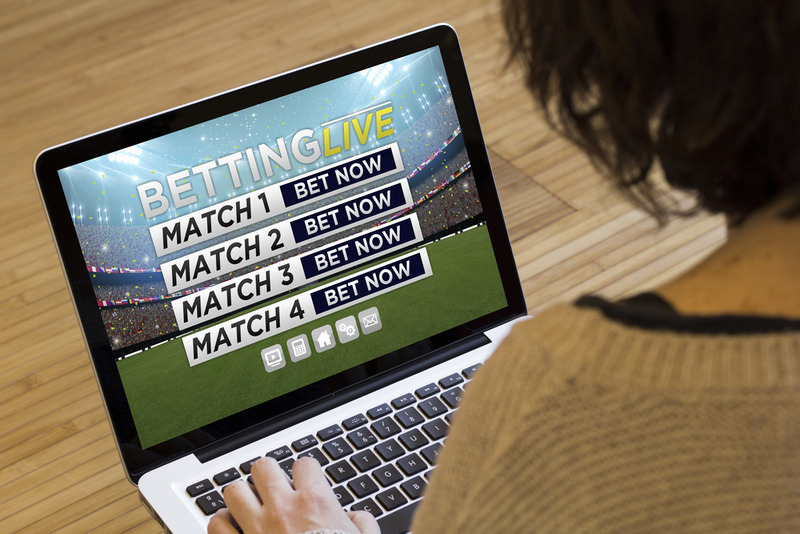 Price Per Head Sportsbook Risks of Becoming a Bookie
Becoming a bookie is not easy and anyone who is enthusiastic to try must be aware of the risks involved. The Internet-based sports betting industry grows continuously and expands rapidly and private bookies still manage most of the betting activities. Be aware of the risks and learn how to deal with them. 
Price Per Head Fraudulence
It is necessary to always work with a credible price per head company with a proven track record. Below are the signs that your company is just taking advantage of you:
Unreasonable price per head fees
Pay for needed, basic, price per head tools
Terrible Customer Service
You Can Lose Your Investment
The typical 10% house cut against the spread bets is an enormous advantage for bookies. However, operating a sportsbook can make you lose money. Not every week is always a bed of roses. 
Online Business Rivalry
Rivalries will always be present in any businesses and pay per head is not an exception. In every corner of the web, there are the privately-run sportsbook business not to mention the burgeoning ones. They are adept at stealing your customers unless your clients are satisfied with the service you provide. But still, no one can tell.
"Too Deep" Players
This is a situation when one of your players owes you more money than what they can pay you. The pay per head software that you will use must be capable of notifying you before arriving on a settled limit.
 No or Not Enough Time
This is more on you and not on your chosen price per head sportsbook service company. Operating a sportsbook business takes time. Also, you should be aware of the amount of money on a particular side of a spread is necessary. Consider your time and how much of it can you spend to run sports betting business.