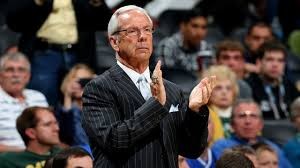 The North Carolina Tar Heels and Head Coach Roy Williams came to terms on a contract extension through 2020, announced Friday per pay per head software.
The terms of the deal are as such, Williams will be paid a base salary of between $408,169 this fall and $595,409 in 2019-20. Also include will be supplemental compensation ranging from $1.55 million this fall and $1.75 million in the final year. There will also be a $400,000 annual expense account to go with outside contracts from Nike and for multimedia obligations. He can also earn an additional $1 million each season in NCAA tournament incentives, per pay per head software sources.
"I've said I want to coach another six to 10 years, so this contract takes me right to the edge of that, which is good," Williams said in a statement released by the university. "I appreciate the confidence Chancellor Folt and Bubba Cunningham have in my leadership of the basketball program. They've demonstrated that with this contract extension, and with their support over the past several years, which have been a challenge for all who love Carolina as I do. I thank them on behalf of our basketball program and me personally."
Many schools like for their coach to be locked up for 4 years due to incoming recruits. They usually would like to be assured that the coach will be there for the duration of the player's collegiate eligibility. Williams' record at UNC is 332-101 and his 65 NCAA tournament wins is tied for 2nd with Dean Smith among UNC coaches.
"The University of North Carolina is fortunate to have Roy Williams directing its basketball program and we are proud to extend his contract through the 2020 season," Cunningham, the athletic director, said in a statement. "His results on the court over 27 years as a head coach are among the most accomplished in the history of the sport, but his love for the University of North Carolina and the way he cares for his students are truly unmatched. Roy is a man of character and integrity and I have great respect for the way he leads our basketball program."
The Tar Heels locked up Coach Williams after NCAA charged North Carolina with five level 1 violations. This is stemming from the university's long running academic fraud scandal. Williams was not named but did cite a lack of institutional control for poor oversight.