Do you want to leverage and grow your business in 2020? If so, we have the right solution for you. IDSCA is one of the top pph bookie sites online. For more than 20 years, we have assisted bookies and sportsbook agents in streamlining the operations of their businesses.
Our bookie software makes it easy to keep track of heads, monitor real-time wagering, and receive 24/7 customer service if you have any questions or concerns. Therefore, if you're looking to scale your betting business, you've come to the right place.
To learn more about our top-notch software, continue reading below for more information. 
About One of the Top PPH Bookie Sites
SInce 1997, IDSCA has been providing state-of-the-art software for bookies and sportsbook agents. Our goal is to make sure that our platform achieves the results you're looking for.
We realize how challenging it can be to begin your betting business. You'll need to not only attract players and bookies to join, and you'll also need software that will manage all of the activities between both parties.
You can count on us to deliver cutting-edge technology that makes betting simpler for you and more enjoyable for your bookies and their players.
Pay Per Head  Sites with Sharp Monitoring
Being a bookie is a cutthroat business. There are countless bookies out there, and that makes the competition more fierce. Fortunately, our platforms give you a competitive advantage over most bookies.
That's because we offer sharp monitoring capabilities so you're able to see a glimpse of your results and other data that'll help you make timely adjustments. With our software, you'll have an all-seeing-eye on everything that's going on within your business.
Price Per Head Websites With a Vibrant Experience
Betting is a competitive industry, and many bettors want to feel like they're down in Las Vegas where many professional betting games take place. The good news is that our dynamic platforms allow exciting racebook services, live in-game play, casino, and a pay per player (PPH) sportsbook.
This means both bookies and players can enjoy a vibrant in-game experience with thrilling odds that will keep them coming back for more. Over two decades, we have successfully mastered the art of creating an enticing atmosphere for all betting participants.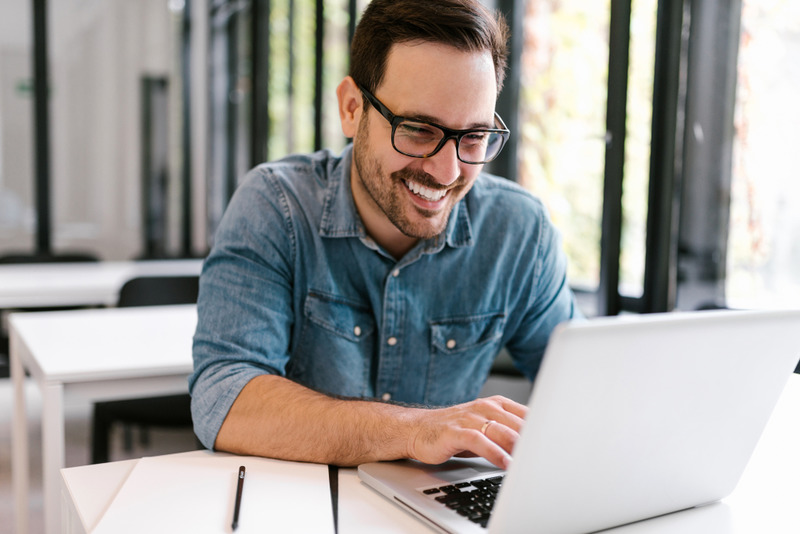 Sportsbook Sites With The Sharpest Lines
Betting is a real-time activity. Like the stock market, the betting lines are always fluctuating for a wide variety of different reasons. These lines have to be lightning-quick so bettors can make a smart bet in real-time. 
Otherwise, bookies can miss out on turning a profit on these pph bookie sites. At IDSCA, we provide the fastest lines in the pay and price per person industry. You can rely on us to make your betting lines accurate for both bookies and players.
Sportsbook Website with Universal Optimization
All pph bookie sites nowadays need to be optimized on any web-enabled device, whether it's a smartphone or a tablet. IDSCA is mobile-friendly, meaning anyone can access our platform from any device.
One of the worst things about betting online is dealing with browser and device issues that can be avoided. IDSCA makes sure these issues don't happen. You can take full advantage of our platform with the same quickness and accessibility on desktop, mobile, and tablet devices. 
Bookie Websites with Real-Time Wagering
As one of the top pph bookie sites, you can enjoy instant and live in-game wagering for all major leagues and professional tournaments. Whether you're collecting wagers for the SuperBowl or March Madness, our platform supports these activities, making it easy for you to collect and track wagers.
Receive Full Control Over Your Offerings and Lines
Our platform makes it easier to gain full control over your offerings and lines to your website. Receive more exposure and traffic to your website through our top-notch platform. 
One of the best things about IDSCA is that when you purchase our software, you can make it work for you. Use our software to grow your business exponentially and your website.
Excellent Customer Service
We realize that using any software can be difficult if it's your first time. This is why we have created the ultimate customer support center to meet all of your needs. We have received outstanding reviews for our customer service over the years.
You can call us at any time if you have a question or would like to learn more about how we can scale your betting business. You can also call us to learn more about how you can take advantage of our one week, free trial today.
Use Our Software Today!
Do you want to start using our software for your betting business? If so, give us a call at (866) 225-5436 today or visit our website for more information.