Since the Internet has been invented, many things have been done online. You can browse, surf, stream, and shop online. Also, the World Wide Web (www.) has now become an avenue for punters around the world to place their bets. That's the reason why more and more people are turning to the top price per head sportsbook. 
Price Per Head Sportsbook
Many people perceive a PPH sportsbook is the same as a "bookie" or "bookmaker." It could either be a firm or individual person who receives wagers (bets) from independent wagerers (bettors/punters). Most of these wagers are on regardless if a team or a single person is going to clinch a specific sports game. Others characterize the price per head sportsbook as a refuge where they can enjoy the atmosphere of the sporting events.
A price per head sportsbook is a turnkey ready. At the moment you sign up to become a bookie, you can use it right away. The service provider you signed up with usually offers a casino that includes the most popular games. A first-rate racebook will never be left behind along with a great selection of the famous tracks from the US and around the world. 
Benefits to PPH Sportsbook (Bookie)
Without a doubt, the online sports betting industry has taken the Internet by storm. Many are trying to find their fortune as a price per head sportsbook. Several people are also trying their luck by wagering on different sporting events particularly on their favorite sports and teams.  All of the benefits listed below are made possible because of the Internet that you should take advantage of if you want to become a price per head sportsbook or bookie.
Cutting Edge Bookie Software
It is now more convenient for a price per head sportsbook to set up an online gambling betting site. Bookies nowadays manage their online sportsbook business effortlessly with the help of a cutting edge bookie software. International Data Solutions or IDSCA helps their price per head sportsbook grow and expand their business. It provides bookies full access to live-betting, racebook, live-casino games, moving lines and inclusive, comprehensive player reports with device capabilities.
The price per head sportsbook can provide their clients with thousands of betting options and player classifying control. All of these together with the main objective of streamlining player management to boost profitability. 
At no additional cost, a price per head sportsbook will have an exclusive programmable website and customize it according to your needs and wants. A pph betting software has a user-friendly interface that allows you and your bettors easy and efficient navigation of the system. Included in the system are automatic betting assistant, automatic grading, and a flock of reports to monitor the numbers. 
Effortless Engagement of Customers
Before, traditional bookies need to meet prospective clients face-to-face to attract to his business. However, with the onset of the 21st century, some things have changed. Thanks to the power of the Internet, a price per head sportsbook doesn't need to roam elsewhere just to acquire customers.
As a price per head sportsbook, you just need to present yourself with an influential marketing technique. You also have to maximize the capabilities of social media to draw in bettors which you can do even in the comfort of your home.
Doesn't Need Social Skills
Not a sociable person? Don't worry. To become a price per head sportsbook doesn't need social skills nowadays. Even hermits can entice players with the help of social media such as Facebook, Twitter, or Instagram. You can maintain or even expand your customer base through constant communication using your different social media platforms.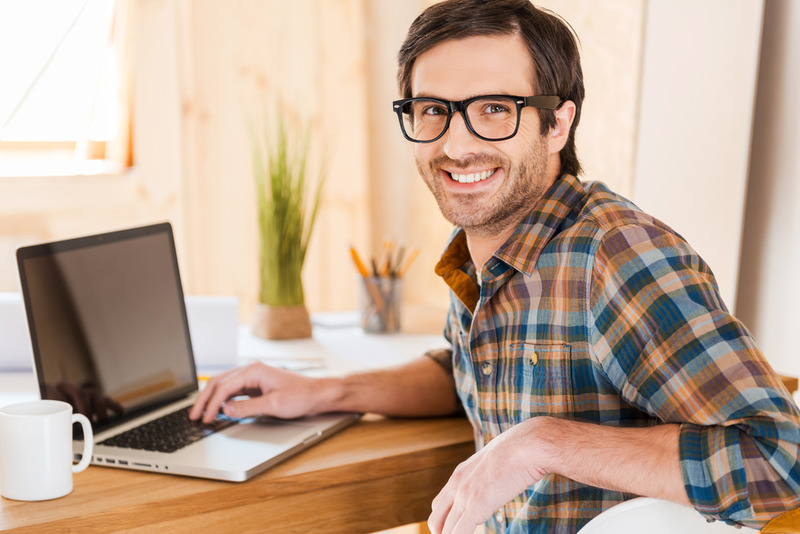 Cost-Effective Business Venture
Setting up a price per head sportsbook business has never been this easier due to the advent of technology. Before the inception of the Internet, sports betting is still done the old fashioned way. Many thanks to the Internet because a price per head sportsbook can establish a website. He can likewise acquire a bookie software that will deal with all the calculations. Simultaneously, it will accept all bets and disburse to them their winnings. 
Extra Time to Expand Business
This is one of the most important things that you should be doing as a pph sportsbook of the 21st century. Since almost all of your business tasks are done automatically, you will have enough time to expand your online sportsbook business.
The bookie software from your pph provider will help you run your business. So, the best thing to do since you have an automated assistant is to expand your business.  The extra time you have can be spent on maintaining your clients and acquiring prospects. You'll be able to create new marketing strategies and drive your business brand further.  
More Lucrative
Every single person who ventures in business is, of course, wants to make profits – lots of it! The online sports betting industry is no doubt a lucrative business, that's why there are many aspiring bookies local and abroad. Using the Internet, you can reach out to more people, again by leveraging on your different social media platforms. This also cuts your operating costs and leads to more generated profits.
Privileges and Marketing
If you have decided to become a price per head sportsbook operator, look for service providers that offer spectacular privileges and marketing. Ranging from a week trial, others offer football-specific bonuses and advertisements to sign up. 
Better Online Betting Services
Your clients will be happy to stay as your lifetime customers as long as they get the excellent wagering services they are looking for. The pph service provider that you chose to work with will provide your business with that aspect. A price per head sportsbook with better online betting services is one of the best ways to entice your punters (bettors) to place bets on your bookie website. They will prefer your betting website over others and even endorse it to others.
Better online betting services that are rendered to bettors also serve as your promotional tools. More players mean more profits for your business. However, if you provide your customers with poor online betting services, it will ruin your business and eventually leads to closure.