Have you ever been to a sportsbook in Vegas? It's incredible to see, and something you should check out if you ever have the opportunity. Even just taking a moment to soak it all in can be an eye-opening experience. You'll see all of the bettors, sure, but you'll also see all of the pros doing their jobs, too. Not everyone can make it to Vegas. Moreover, not everyone who has the necessary skills and abilities to be a bookie can have all of the resources that the major sportsbooks have behind them. That's where our top pay per service comes in. We make it easier for bookies to be bookies.
Top Pay Per Service: Protecting Bookies
As a bookie, your time is precious. You have so much to do. You have to make sure the lines are right for all of the games you're offering. You have to see who's betting how, and adjust your own settings accordingly (if need be). You have to pay up those who won and get money from those who did not. In between all of that, you have to live your own life, too. Doing all of those things can make it difficult on even the most committed, organized bookie. This is where IDSCA can do so much to streamline the online bookie process.
Look at everything mentioned in the prior paragraph. If you don't have your own online bookie service, you have to do all of that yourself. So… are you writing all of that out by hand? Where it can be easily checked and updated? Or, are you putting it all on a computer? Google Docs, Excel, or something else – when you really start to break it down, the logistics of starting your own bookie business without IDSCA are daunting.
Instead, we can take care of all of that for you. We make it easy to track what all of your players are betting, as well as when they bet it. We make paying and paying up easy, too. You can set all of your lines in just a few clicks, as opposed to having to design your own entire online system. With IDSCA, you step into our sportsbook. We have the foundation set; you build everything on top of it.
To use an analogy from earlier in this blog, return to the sportsbook location in Vegas. Think of it like we built that for you. We've given you the keys to it; now all you have to do is put your personal touch on it, and make sure that it runs right. We give you what you need to get started, and the rest is up to you.
Support Throughout the Seasons
Now, when we say "the rest is up to you," we don't mean that we simply abandon you. Far from it. In fact, we have several ways of assisting you at every step of the process. No matter what sports are in season, we support our bookies. After all, we're successful when you're successful. We want our bookies to do as well as possible. That way, we're able to grow, too. we have a vested interest in making sure that all of our bookies do as well as they can. So, we give you all of the tools to do exactly that.
Yes, it starts with our website. Yes, it includes our tech support and servers as well. However, we know that all of that is moot if you don't have the games. that's where we really separate ourselves from the pack: we have all of the games that your players are going to want. From NBA to MLB, NFL to College Football, each of the games that your players have been looking for are available at our site. They can find them there and get a bet down when they want.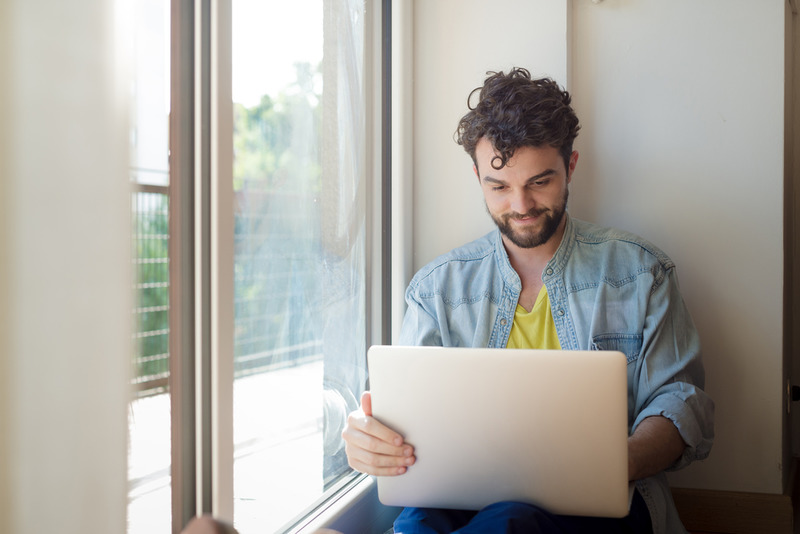 Freedom for Bookies
How many times have you looked at the line for a game and thought: "wow, that's wrong"? How often have you seen an over/under and just known that it was glaringly incorrect? For many of our bookies, it was those kinds of experiences that drove them to doing something about it and starting their own business. Of course, if you go with some other pay per head company, you might have to stick with the "accepted" line, whether it's legit or not. You don't have to worry about that at IDSCA.
Here, we give you the power to change the lines how you want. Don't like the point spread you see on TV? Make your own. You have the power. We know how much research you put into this, how much you care. So, you should be able to change your sportsbook as you see fit. After all, that's how we think of it: while we may provide the platform, this is your sportsbook. You're in charge. You should be able to make the decisions. We give you the power to do exactly that.
This is a wonderful way for bookies to make money by setting lines that they know are right. However, it's also a great way for bookies to expand their roster of players, too. You just know that there are players out there who are looking for a point spread that's different from the one they're getting everywhere else. You know that they're on the prowl for a point spread that gives them something different, something else. Really, by setting your point spread where you want, you give your sportsbook the opportunity to expand.
More than the Games
Of course, there's more than just games available when you go through IDSCA. If you've looked at our site, you've seen that we have the "most widely requested casino software." That's not an exaggeration, that's a fact. We get more requests for our casino software than you might believe. The reasons for that are simple: it works. This software brings the entire casino experience to your players' computers.
Casinos might be more prevalent in our culture than they were in previous generations, but even with a casino near most major cities, not everyone is going to want to go. Going to a casino, even a local one, constitutes getting dressed, getting out of their favorite chair, and driving somewhere, paying to park and so forth. Online bookies, instead, can present a different option, a better way to enjoy the casino experience.
Our bookies give their players the freedom to enjoy their favorite part of the casino without ever having to leave the house. This software gives them the chance to play their favorite, thrilling games, while watching TV, sitting with their family, or even while on break from work. What's so great about this for our bookies is that people get into playing these games, and can play them whenever. We have so many players who get in a few hands before they go to bed, or just enjoy a bit of cards with their morning coffee as they prepare for their day. By offering your players a great casino experience, you're giving them something they really can't get anywhere else.
IDSCA for Bookies and Players
Getting started with an online sportsbook is a big decision. We believe that you should have as much information as possible before you do so. That's why our free trial is one week long. That's one of the longest (if not the longest) in the entire industry. That way, you can see everything that our sportsbook has and test it out for yourself before committing. You can see the casino, the horse racing, setting your own lines, the back-office services and everything else. By taking it for a "test drive," you can see how IDSCA fits into your life. To start, head to our site or call (866) 225-5437.