A bookmaker dealing with selective customers knows very well the challenges he has to face when delivering his sports betting services. There will be bettors who will prefer a bookie website that can accommodate them any time of the day. This is exactly what the finest sports betting software can do for your online betting business. Serve your clientele anytime of the day or night. The delivery of prompt services can help raise revenues and maintain their patronage as well.
Your clientele can avail of the wide array of sports betting options in the pay per head sportsbook. The convenience that goes with the package cannot be bought anywhere and it is delivered to you for free when you sign up with IDSca, the frontrunner in the pay per head betting industry.
Benefits of the Finest Sports Betting Software 
If you are still doing the conventional bookmaking method, most of your competitors are going up while you remain stuck with pushing your pencil to make ends meet in your wagering operation. The daily grinding routing you have to face, the endless phone calls your army of receptionists have to answer, and the perpetual rundown of a schedule to the bettor spelled out by the clerk on a regular basis are the causes of your headaches in overseeing your online betting business.
In addition to these administrative work, you have to keep count of all the transactions coming in and going out of your coffers. There will always be a chance of a technical or clerical error that is tantamount to losing money or your customers. It is a huge responsibility to manage the people you employ instead of focusing on finding ways on how to expand the online betting business. 
There will always be the task of monitoring if your employees are rendering efficient services to your customers. And what about the paper trail that will be too much to handle? You'll be needing the documentation of records and your employees doing them. 
This is where the best sports betting software enters the scene. IDSca will have your back to efficiently manage your online betting business. You can have the pay per head software working for you to be at par with the established betting companies in the market while minimizing erroneous entries to your sportsbook.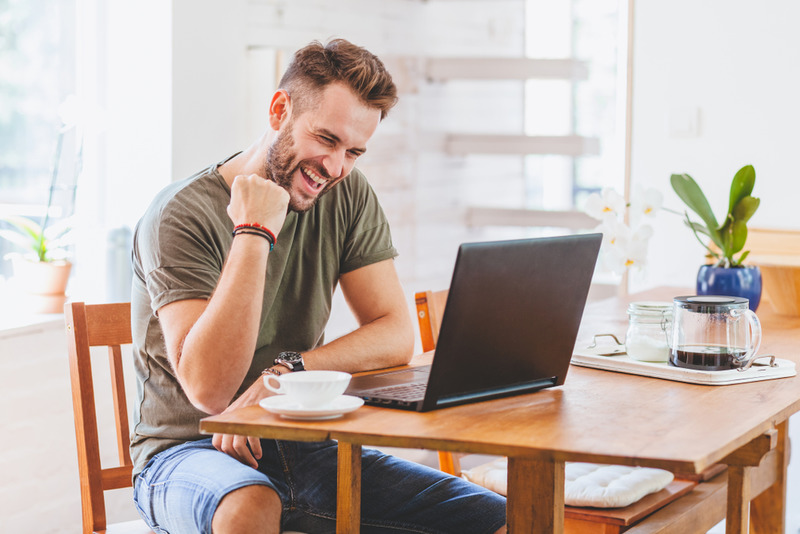 Supplier of the Best Sporstbook Software 
A turnkey fashion will be the solution to every aspiring odds master, through a Pay Per Head (PPH) service from IDSca, it is the most extensive tool to use. You will:
Save hours of tedious labor for your employees when the best sports betting software automates your system of operations.

Save time and money. Instead of having your time drained on monitoring your business administration, you can concentrate on your recruitment strategy for more punters signing in your bookie website.
IDSca makes the pay per head program so convenient for your online betting business.  It is what  a sports betting software should be like in a 21st-century gambling shop. Our company has the state of the art design and technology that can cater to your needs. It can also be customized according to your style of management and be user-friendly for you and your punters.
Easily to Navigate
You can direct the design and architecture of the sports betting software that will be easily navigable for players under your group and mode of operations. A complicated dashboard will have the tendency of your players leaving your platform. They will leave to look for a betting site that will be easily understood and navigate.
Betting Odds in Real-Time
Consider that your betting entity running with a large number of bettors will not be catering to accepting and paying out stakes but will be posting competitive odds that your players will need before they place their wagers by phone, through call center receptionists or through their mobile devices to your sportsbook.
The processes are possible with the automated methods packaged in the sports betting software provided by IDSca to its bookmakers. The convenience the betting platform brings will be helpful in managing your online betting business. This will also bring more profits to your operation.
Other offers are available in the pay per head betting software provided by IDSca. These offers are like sides and totals, propositions, futures among other betting options in your sportsbook.
If it's too much for you to handle the magnitude of sports events and betting options flooding the sportsbook, you have the option to reduce the volume of transactions coming in. In fact, the sports betting software allows you to adjust the betting lines. You can do this to be safe in your finances when something is amiss with the betting action. 
Regular Monitoring
One of the features that can help odds masters manage the online betting business is the regular monitoring of their players' betting activities. Bookmakers will know how their business is faring. They would know the right moves to make to stay in the black. Moves like the imposition of wagering limits on certain bettors.
These features are what a sports betting software could do to your online betting business. The back-end support you will get provides the confidence and control plying your path with due guidance at your discretion.
You now have the flexibility to chart your course towards growth and expansion. When you use the finest sports betting software provided by IDSca, you have the assurance that you are in good hands and be ahead of competition.
Visit us at www.iddsca.com or call (886) 225-5437 for your free test run for a week.