The online betting business needs financial sustainability so it can remain profitable and operational in the dog-eat-dog competition of the gambling industry. Monitoring your individual player profiles is one way in sustaining the financial position of your pay per head sportsbook. Through this method, you will know if the player brings in money or reduces your financial balance. This is the significance of player monitoring in your efficient online betting business.
Efficient Online Betting Business: Securing Data from the Top Bookie Software
Obtaining authentic reports lets you acquire needed information from IDSca's pay per head software. You can track the movement of your players if you incorporate your efficient online betting business with the best pay per head program in the gambling industry. The top bookie software provides you with real-time data that lets you make smart decisions for your bookie business.
You can monitor the accounts of various bettors in your sportsbook with a pay per head software service. You are able to take note and track the betting choices and activities of your players. Monitoring your players' betting bustle allows you to be familiar with their habits. This allows you to adjust lines on your dashboard and set boundaries for certain players. 
Keeping Track of Player Accounts
Reports in a pay per head player activity include information about the gambler's past and on-going betting activities. This includes their minimum and maximum betting amounts and what they are actually betting on in terms of sports and casino games. As the bookie of the business, you can categorize their bets and even identify the number of bets they make every week by collating various players.
The best pay per head software allows you to schedule an automatic report whenever you want to avail of them. This feature lets you recognize how and when bets bust in your sportsbook. It will also show you the data of your bookie experiencing financial troubles and provides you time to prepare your cash flow.
One way to establish a better cash flow in your business is to have casual players in your sportsbook. These players generate more profits for your bookie business. Unlike heavy bettors, casual bettors are more likely to give fewer risks in your sportsbook. You can identify what type of players are in your sportsbook by observing their wagering activities. 
You can limit wagers for individual players in a pay per head software, which lets you reduce high risks performed by heavy and sharp players. Player Accounts plays a crucial role in your sportsbook that can contribute a huge success to your bookie business.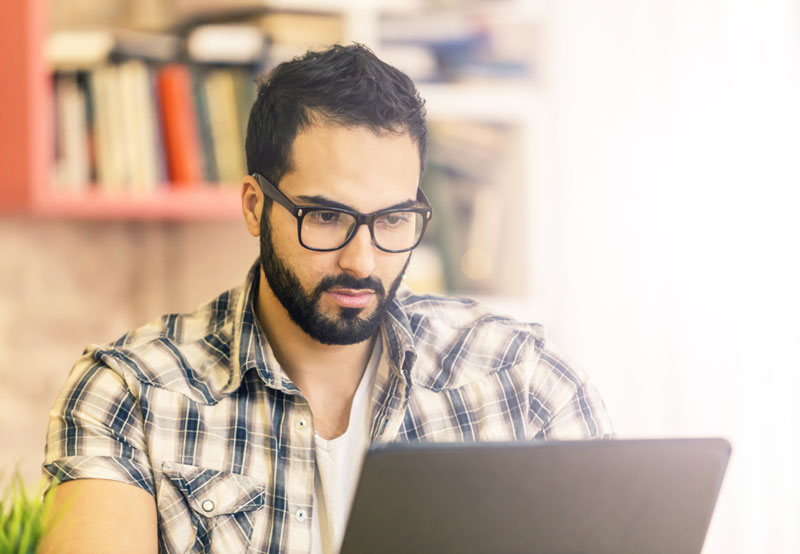 Player Monitoring Facility Utilization
In a pay per head program, agents gain access to multiple information that involves the players who are participating in your sportsbook. This feature is similar in most pay per head software providers, however, some have extra features that can be beneficial to your agents and this includes the Player Monitoring Facility. 
The Player Monitoring Facility is a component that allows bookmakers to distinguish certain players through the Player Management section. By clicking this option, you will see a list of every player who is taking part in your bookie and shows whether they are active or not. You can then click on a specific player account that you want to monitor and keep track. Once you click on their account, a window will display certain details about that player such as their name, credit limit, and balance information.
The Player Monitoring Facility feature allows you to keep track of certain players that can impact your business either in a positive or negative manner. However, it does not necessarily apply to small agents with fewer bettors since you can easily monitor and see players who are participating in the operation. This feature can be very useful for larger pay per head programs since it can help agents identify who are the casual bettors and who are the sharp and heavy ones. 
The Generation of the Player Monitoring Report is through your PPH Software Service
Player Monitoring is a demand feature of every bookmaker in the gambling industry from a pay per head software provider. In IDSca, we take note of this significant need and offer it in our pay per head software provided to our bookies. We provide bookmakers the best pay per head tools and services that can contribute a huge impact on your business. Our company provides everything you need as a bookmaker so that you can monitor the players in your betting site easily.
IDSca's pay per head software helps you manage the betting activities of your players. The software includes certain features that can help you make smart decisions for your bookie business. This will also help you generate more profits. 
You can easily manage a sportsbook without having the need to do extensive research. All records of every player in your sportsbook are created, reviewed, and kept digitally. With the help of this software, you can track and manage the accounts of your players with no trouble.
If you want to learn more about player monitoring management, visit us at www.idsca.com. For further concerns and questions, you may contact us at (866) 225-5437. You can even avail a free trial of our best pay per head software.