If you're working as a bookie, you may have heard of Pay Per Head bookie software. It offers an assortment of management tools capable of enhancing your wagering platform to maximize profit margins. It ensures that your sportsbook runs smoothly like a world-class operation even if it's a one-man-show. Read on further as we list down reasons why a premier pph software is what your platform needs.
How does a Pay Per Head Work?
A Pay Per Head software is centered on the idea of fully managing an online sportsbook as easily as possible without losing its quality and credibility. Making decisions, supervising players, and monitoring real-time transactions are made accessible at your convenient time and place.
Technological advancements drastically changed the face of the online betting industry. Gone are the days when bookmakers are overworked with manually managing their sportsbooks. New innovations made it possible to have a full real-time overview of how your business and your players are doing.
IDSca's premier PPH software offers real-time operation monitoring and an extensive module on account management tools suited for your management style. Be updated with your players' performance standings, wagers they placed, and lifetime client value made accessible by our pay per head software. Minimize mistakes with an automated system programmed to store and organize player information.
The Data Center is at the heart of a pay per head system as it ensures the business operates productively. Collection and management of data give insight into a player's performance through customizable reports made readily available upon the request of a bookmaker.
Privacy is the most sought-after feature, especially when choosing a bookie website. Avoid being a victim of underhand schemes and eliminate the culprit by acquiring the best security system powered by our pay per head software.
IDSca's pay per head software utilizes one of the most reliable security systems where you don't need to give your private information. We assure complete confidentiality of our customers' data.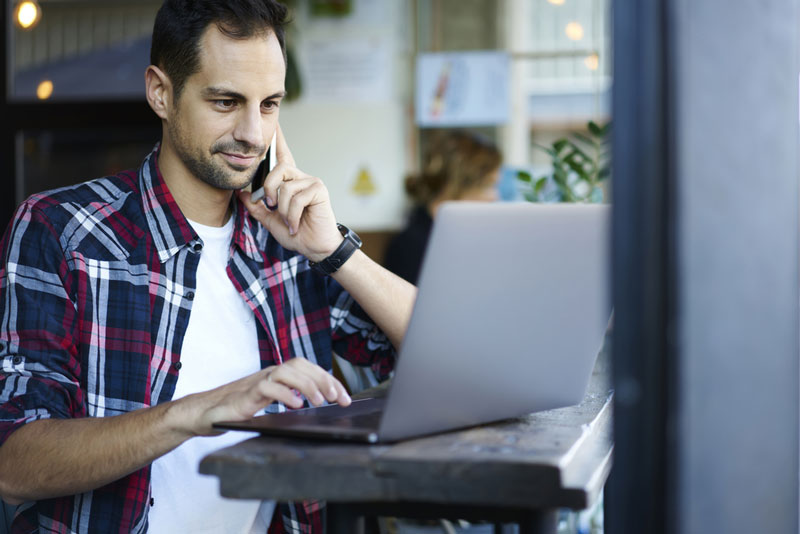 Features of an Premier PPH Software
A great PPH system allows bookmakers to stay updated with the current performance of their online business. IDSca's pay per head software is strategically designed to meet the standards of the gambling industry. Be capable of real-time tracking of transactions, interacting with your players, and offering client support all with a simple click.
Keep track of business operations at any time in any place with a Pay Per Head software made accessible on a smartphone. IDSca understands how mobile technology offers substantial advantages for the online gambling industry. This is enough reason for us to integrate mobile features into our pay per head software.
From a population ranging from sports enthusiasts to those who enjoy live casinos, a wide array of events and multiple betting options will continuously attract new players and potentially increase profit margins.
IDSca's Premier Pay Per Head Software
IDSCa Pay Per Head is a software solution with bundled features that guarantee maximum profitability and effective management of your online sportsbook business. Have the potential to become a global powerhouse by availing a pay per head software that delivers promising services. Expect an influx of new players and greater financial rewards because of top-notch features offered by IDSca's Pay Per Head Software.
Smooth Operating Platform
As more players become interested in your wagering platform, client data dramatically increases along with the multiple operations needed to provide quality bookmaking services. IDSca's pay per head software makes it possible to have a smoothly operating platform amidst the surge of simultaneous operations. Enhance your online sports betting business to keep punters engaged and actively involved with a wide variety of betting options. Our pay per head software also supports various currencies, including bitcoin, as a mode of payment.
Excellent services are provided at a reasonable price. This lessens the burden of expenses without lowering the standard of its services. Bookies are charged with a weekly fixed rate per player under your registered group when the player actually places his bet. IDSCA, the forefront of quality pay per head software, is the top choice for bookies worldwide. Delivering promising services will ensure loyalty from customers and greater monetary gain for your online business.
Making the Final Decision
With the continuous expansion of your online business, making critical decisions becomes a vital factor that will determine its outcome. Be at ease and effectively set up an online bookie business with assistance from the industry's best team of experts. Become a professional bookie as we teach you the technical know-how and strategies of managing an online business.   
With more than 20 years of experience in the industry, IDSca guarantees you that the service we provide will ensure that your business continuously develops and remains profitable. Take your business to the next level and be amongst the top-tier wagering platforms with IDSca's Premier PPH Software. Visit us at www.idsca.com or call (886)-225-5437.