IDSca is at the forefront of the highly competitive industry of sports betting. With more than 20 years of experience, we helped in creating top tier wagering platforms for our bookmakers. Our company offers the most cost-effective premier bookie software that is sought after by bookmakers worldwide.
As the unrelenting pandemic continues to roll on, it is not only severely affecting the health of the public, but also dramatically impact the economy. Financially fragile businesses temporarily closed and lost to the business activity felt across nearly all industries, and the betting industry is no exception. A partnership with a reliable pay per head software provider with 24/7/365 availability is what your business needs right now.
The Present Situation
Imagine having the core element of your profit center to be instantaneously taken away because of an unexpected situation. Because of the viral outbreak, nearly all sports events canceled. This poses a threat to the betting industry with no live sports to bet on. The industry is at risk of losing huge amounts as large investments placed solely on the biggest sporting events of 2020. Managing a business requires unrelenting effort and an immeasurable amount of time for it to continue thriving and succeed amongst its many competitors.  Every day, bookmakers face the challenge to make critical decisions that will either cause the rise or fall of their emerging entities.
The owners and operators of IDSca bookie services understand that your short-term and long-term financial health directly ties to theirs. We are the enablers that will push you to become the best and to stand out amongst the rest. IDSca also offers an assortment of management tools at a cost-effective price that provides players a seamless user experience. The premier bookie software offered by IDSca promises you unsurpassed features as compared to standard software.
IDSca's The Premier Bookie Software Offers the Solution 
As a bookie for years, you understand that you have to pay a flat rate for active bettors that are availing of the PPH bookie services. Acquiring an investor or partnership from a reliable price per head entity is the only feasible way to run any type of online bookie business.
As mentioned, IDSca has been at the forefront for more than two decades. Starting with a basic interface, necessary adjustments made to fit and meet our consumer's needs in our rapidly transforming world are put in place. IDSca's goal is to help bookmakers establish an online betting business that will become the forefront of development.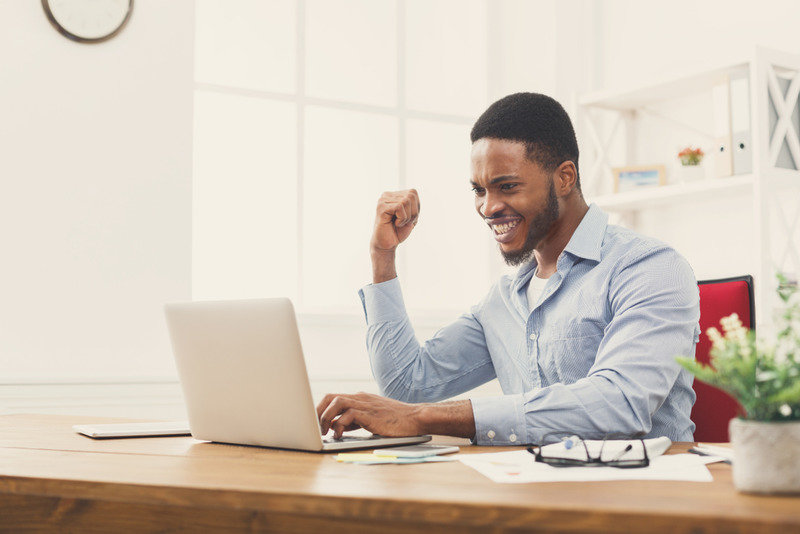 Sophisticated Operating System
The majority of bookmakers would prefer a smoothly operating platform as opposed to something to a mediocre sportsbook. IDSca's PPH service backed up everything with a highly sophisticated operating system that efficiently delivers customer services in a safe and secure environment.
Most private bookies operate on their own. Some may employ a small staff of employees but the day-to-day management operations rest solely on their shoulders. The decision to choose the right pay per head software revolutionized their sportsbook which maximized the potential profit for their thriving business.
Excellent Customer Service
Excellent customer service remains a vital element of business operations that will affect how your company. Quality services, assured by IDSca, by hiring dedicated employees who are experts in their chosen field. We have sport betting experts with profound knowledge of techniques and strategies that can provide a higher level of business support.
PPH 24/7/365 Competent Customer Support Team
Quality business support from the industry's best team of experts will ensure a smoothly operating business earning a large amount of profit. IDSca trained competent professionals skilled in strategy, planning, graphic design, and marketing to help bookmakers manage their thriving online business amidst the pandemic. IDSca's pay per head software has a support team available 24/7/365, prepared to give solutions to any of your problems. We aim to primarily teach bookmakers the necessary technical know-how to survive in the highly competitive betting industry. With this partnership, be a Jack-of-all-trades and elevate your online bookie business to the next level.
In these struggling times, advanced software solutions are not enough to keep one's head above water. It will necessitate help from individuals with professional expertise in the field of betting to make it through this crisis. There exist other ways to lessen the burden but on your own, it will be difficult to maintain a profitable and sustainable business. A pay per head service at the vanguard of the betting industry is necessary for your online betting business's survival.
PPH 24/7/365's Assurance
Steer clear of stress and give your online business the best amongst the betting industry. Deviate from the norm and establish a convenient business strategy in these trying times. Get help and select the most reliable pay per head software offered by IDSca to keep up with the online betting world. Our company worked side by side with thousands of bookmakers worldwide. Learn how to strategize as we provide you with alternative options to earn revenue and increase profit margins. We will set you up with a system suited to your style that will offer boundless opportunities to fill the gaps caused by the current crisis. Ultimately, when the crisis ends, you've established yourself as an independent and thriving professional equipped with profound knowledge and a successful bookie business.
Visit us at www.idsca.com or call us now at (886)-225-5437.