The coronavirus (COVID) has caused a massive stir across the world. Millions of businesses have been affected, resulting in shutdowns and the loss of jobs for many people. This isn't all. The entertainment industry has been affected as a whole, particularly because states have restricted outdoor movement. This means it's not permitted to form mass gatherings, go to ball games, and more. What's more, is that sports have been impacted as well. Countless sporting leagues have paused their seasons indefinitely. No one knows for certain when this will cease, but sports and betting has been halted as a result.
At IDSCA, we are committed to providing the best bookie software solutions in the world. As such, we strive to offer you insights on how you can keep your online sports and betting business afloat. 
Continue reading to receive news about the closure of various global sports leagues and how you can weather the storm. 
Sports and Betting: News About The NBA
The NBA was the first league to halt their season, mainly after Utah Jazz center Ruby Gobert was diagnosed with the coronavirus. He soon transmitted the virus to his teammate Donovan Mitchell.
As a result, the NBA closed its season. Subsequently, other NBA players got infected and league officials began pondering if they would cancel the entire season. Over time, this stance has died down.
There have been numerous reports of optimism that the NBA could begin an altered season by the summertime. If this is true, then the NBA will have to move back the Draft and play in arenas closed to the general public.
This may not matter since the demand for NBA content has never been higher due to the massive spread of the coronavirus.
News About the NFL
Ever since the SuperBowl, the NFL has been experiencing its offseason. Therefore, the NFL has not been adversely affected by the coronavirus. However, how the league will move forward remains to be seen.
The NFL season always begins in the Fall. By then, several U.S. states will have already opened up completely at full capacity, unless another outbreak happens. Although nothing official has been confirmed by the NFL, you can expect the NFL to start at its normal time.
According to the Trump Administration, phases for the government to eventually open up are now underway. 
News About the MLB
The MLB may be the only sports league that has already begun phases of hosting games. Recently, the MLB hosted live games in Puerto Rico. This is one of the only sporting events that has happened across the globe.
As a matter of fact, the Trump Administration has maintained that baseball may still be able to be played in the United States. This is excellent news for fans, players, executives, bookies, and everyone who bets on the sport.
If the MLB is the first sports league to open, that could mean other fans would watch and bet on games to satisfy their thirst for sports. 
News About the UFC
The UFC is in a unique position in regards to opening up. Since matches are between two fighters unlike other sports, it's highly reasonable for this league to continue with their operations in an empty arena until it is deemed not necessary.
In addition, the UFC has already scheduled events for the month of May, indicating that they will continue on with their league. UFC events are one of the most popular opportunities for bettors to make a lot of money.
Therefore, bettors and bookies aren't completely left without anything to do. As long as the UFC is making plans to carry on with fights, people interested in sports and betting can preoccupy themselves in this boring time.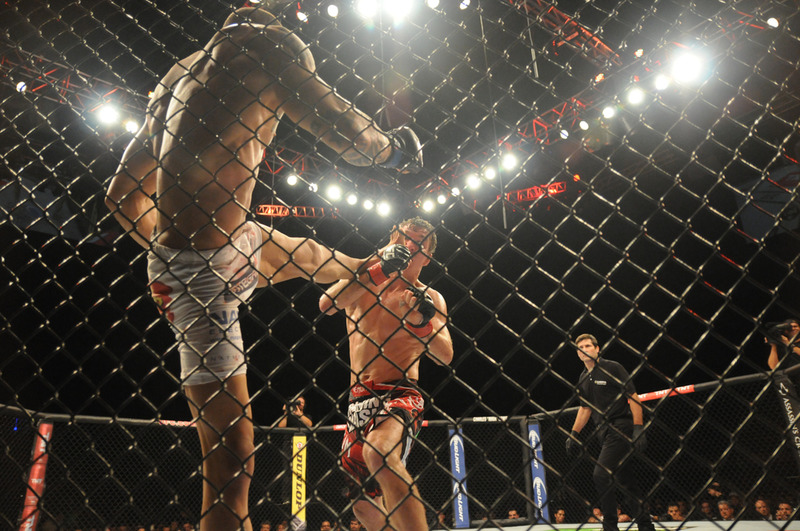 When Will Sports Be Back?
Much like everything else, sporting events have been canceled for nearly three months. Until the coronavirus pandemic settles, this may not change anytime soon. Nonetheless, sports can be played in empty arenas. 
For this to happen, states will have to lift their limits opposing gatherings of at least 100 people. This will allow teams, camera crews, and other individuals to come together and recreate the favorite sports of their fans. 
Soon, sports leagues will begin notifying the press about their plans to resume or if they are canceling their events further. 
Play eSports
To fill in the gap for sports, esports has been deemed a close substitute. There are countless eSports events happening across the world. This makes it possible to place bets on the outcomes of these events. 
Video games like NBA 2K20 are also popular among bettors. Recently, the NBA hosted a live 2K tournament, in which multiple NBA players participated in. This led to a surge of betting events across the country. In the same way, you can take advantage of the popularity of eSports in a time like this. 
Play Casino Games
Casino games are also popular during this time, thanks to the rise in online casinos. Casinos across the globe are making a killing right now, and you can take advantage of this opportunity for your own gain.
Casino games like blackjack, slots, roulette, and baccarat are commonly played in online casinos that can be accessed from anywhere with a stable internet connection. In fact, casino games are what's keeping the gambling industry afloat right now.
If you're looking for an opportunity to bet on vibrant digital games, then playing at an online casino may be your best option.
Choose the Best Sportsbook
Navigating the coronavirus as a bettor can be challenging. Nonetheless, it's always important to select the right sportsbook that will make betting simple and convenient for you.
To find the right sportsbook, make sure you are reading all of its available online reviews. This will help you determine what is the consensus public opinion about a particular sportsbook.
Next, test the sportsbook out. There are numerous sportsbooks that will allow you to place small bets to figure out their systems. Lastly, you are free to check online forums like Reddit and Quora to gain insights on what it's like to use a sportsbook.
Making the right selection will help you to get the most from what you're spending on any sportsbook. 
Choose IDSCA Today!
IDSCA provides premium sportsbook solutions for bookies. We specialize in designing our software to leverage both convenience and peak user experience. We realize how complicated bookies have it today.
This is why we strive to render the best solutions you can use to grow your business. IDSCA is used by thousands of bookies across the world and we have developed an enormous reputation in the gambling industry.
You can rely on our software to help you grow your business and make more money as a bookie.
Give Us a Call Today!
The coronavirus has had an indelible impact on sports and betting industry. This has undoubtedly made the lives of thousands of bookies more difficult. In any case, we are here to help with our superior solutions.
Do you want to move forward in using the best bookie software for your business? If so, you've come to the right place. To learn more about our solutions, give us a call at 1-866-Call-IDS (866) 225-5437 to speak to a member of our brilliant team.