The idea of the best in-play betting is straightforward. Bettors have the opportunity to place their bets while the game is happening. Bookies need the in-play betting or live betting software to increase their profits.
What is In-Running Betting?
In-play betting is also known as "live betting" or "in-running betting." The in-play betting software enables this type of betting which is a captivating development in online sports betting. Bettors become involved with a game or sports event as it develops. This is not just before the game starts or after it is over. To ensure a bigger chance of winning, you need to first confirm if you want to be careful or smart.
If you are a careful bettor, you'll scatter your bets across the markets and events. You might also want to simply bet hugely on what seems to be ascertained results. Being smart, on the other hand, means you're trying to find where the bookies have expanded the odds on a possibility that might well materialize based on your judgment. That's why the in-play betting software is a must-have for bookies.
What Makes the Best In-Play Betting Software?
The in-play betting software has many important features to offer a bookie and his customers. There are so many options available that make it competitive in the world of online sports betting. 
As a bookie, you need to make sure that what you'll offer to your customers is the best. Apart from the basic features, you'll also need to consider the following when searching for the right in-play betting software that will work advantageously for you and your players.
Precise Details
Some players are likely to place their bets on a name they favor. However, smart players will go for precise details to make sure they are betting with the best odds. The in-play betting software must be able to provide the information that you require. This includes but not limited to previous data for racehorses as well as the odds that didn't favorable outcomes on your part.
The best in-play betting software enables you to review risk management with a complete report that is instantly available. This can considerably reduce your probability of losing. Moreover, you can abolish right away any "learning curve" that may develop from novice bettors.
Easily Understood Betting Dashboard
Both bookies and players should not have difficulties using the best in-play betting software. The easily understood betting dashboard should be easy to use. Wagering, payouts, and withdrawals must be made more convenient and uncomplicated.
The in-play betting software makes it possible to set limits when it comes to betting. Players can now establish self-control when placing their bets, now that you can put a limit on the amounts of bets they can place.  
Furthermore, your customers can speak their own language if they don't know how to speak English. The best in-play betting software is designed with a multilingual translation system that eliminates the language barrier.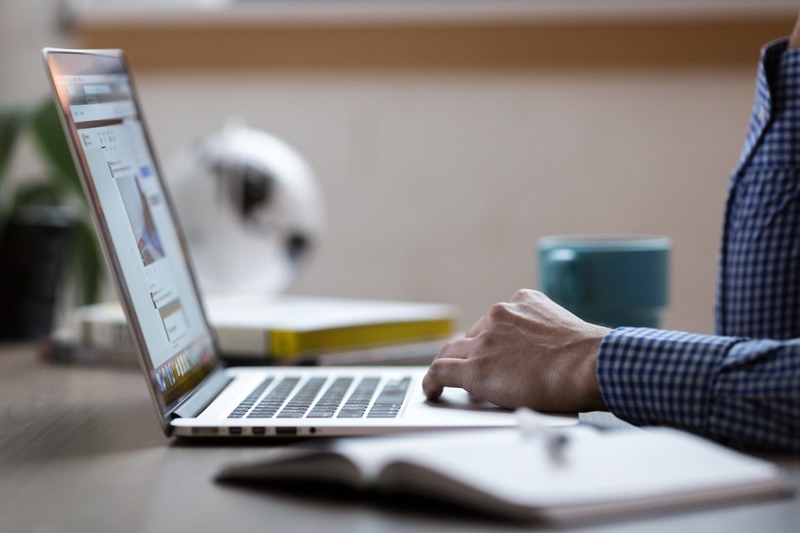 Reasonable Fee
The reasonable fee of an in-play betting software generally depends on the constancy of betting.  This also includes the tools you plan to get. However, it should be expected that it's pricer if you want to take advantage of an in-play betting software which consists of all-encompassing data and tools. 
Nevertheless, a majority of bookies weigh this up as capital. This is due to the fact that obtaining the correct tools can maximize your Return on Investment. The best in-play betting software can do so much for a bookie's online sportsbook business. 
Accurate User-Friendly Features
When searching for the best in-play betting software, you need to review its added features. If you want to gain more profits, you need this kind of bookie software that offers your players the possibility of placing their bets before, during, and after the game takes place.  
What to Consider in a Betting Software?
Volatility of the Odds
As time passes by, specific results become more possible. The odds could shrink or expand in a blink of an eye. It indicates that there's little reason for supporting past conclusions. This is, if you're inclined to bet hugely and that a small bet on a very implausible result can earn sizeable rewards.
Odds that are Over Valued
Some bettors will try to obtain a line on a span of long odds they think bookies have overvalued. The results might be less possible but the one-off rewards are much more rewarding.
Stable Earnings
Most bettors who place their bets in a bookie website that uses an in-play betting software will scatter their bets. They will place their bets throughout a diversity of nearly guaranteed outcomes. This is where the odds are diminutive to record gradual earnings can add up adequately.  
Why Bettors Prefer Betting Websites that Use Live Betting Software?
In-play betting software enables bettors to place their bets when they missed it before the games start. They can choose from a diversity of betting options that are available during the event. These include moneylines, alternative point spreads, point spreads, and totals.
The odds must be fair because the data is always updated actually. Each bookie put an advantage into the bettors' fee which makes some odds fairer over others. Similar to pre-game betting, it would be smart to compare the prices of various bookies to identify which one offers the best prices for in-play betting.
These betting options are available all throughout the event. Also, it enables bettors to bet on the other side of which could be a losing bet. Moreover, this allows bettors to play both sides of the game in order to advance it. Bettors can have both sides of a point spread. They can likewise probably optimize a win if the final score drops in the middle of two wagers.
What Kind of Sports Does Live Betting Offer?
There is a large extent of sports that offer in-play betting. Some sports are more well-known than others in terms of live betting. These include:
Horse Racing

American Football

Snooker

Basketball

Volleyball

Football

 Golf

Tennis

Futsal

Ice Hockey and more