If you fancy the world of gambling, then becoming a bookie may be your best option. It is an enjoyable and fruitful business and something that you will certainly find productive. The benefits are promising to have an abundant amount of earnings in this field of business. If you decide to go through with this line of work, you will want to check the best pay per head software given by IDSca. Our company will supply all the benefits of being a top bookmaker. This bookie software is the easiest tool to begin your business as a bookmaker with IDSca.
The Reasons Why Bookies Benefit on Being a Top Bookmaker 
The best thing about the pay per head sportsbook software is that it is very easy to use. You don't need to be that good in technology. It is easy to create your interface and if you do experience any problems, the best and most competent customer service is available to help you out. This is just one reason to use pay per head and we have six more, awesome right?
Many of us dream about being the boss of their own business one day. If you could make it a reality would you go for it? By being a bookie using pay per head's software you will be your own boss. And nothing is better than that. 
As long as you own a laptop, a reliable connection with the internet, and your account set up – you will be able to work at your own time, supervise clients, and supervise bets on the go! You answer only to yourself and to your customers. 
What could be better than having a business that is so flexible that you can truly be flexible. There is no "workplace" with this kind of business, because anywhere can be your workplace. We tackled this in the previous point. The awesome thing about being a bookie is it is an online job. This means that you can do your work in different locations. You can work from home, a coworking office, or on holiday overseas – as long as you have fast internet connection.
Pay per head's customer service is available all day so you don't have to worry about contacting them for help.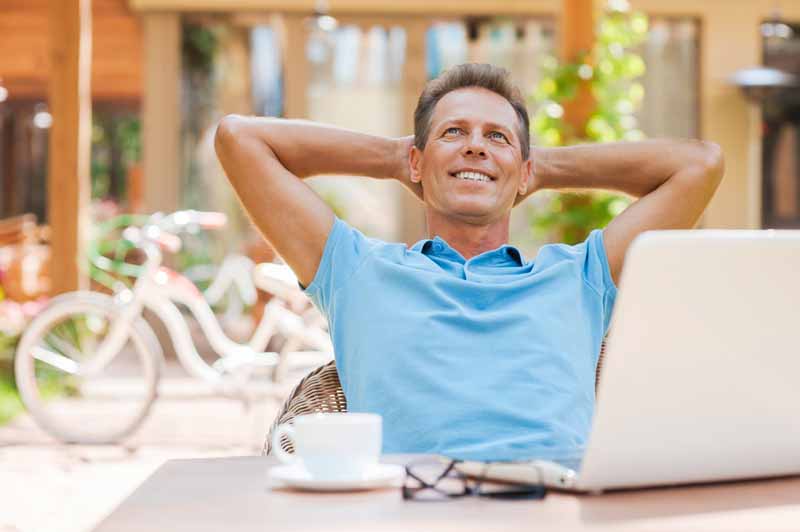 One of the challenges of initiating in your own business is the overhead expenses. Luckily, this is decreased when becoming a bookie. Aside from the cost of using the software, your internet service provider payments, and your laptop – there are no other expenses. 
This makes it easy to begin and easy to save all of your hard-earned money. Pay per head does not take any commission, it only charges a service fee. Are you convinced yet? All the previous information is surely making you decide on going for pay per head but there are still more reasons.
Of course, this business is involved with sharing important data over the internet. In the modern world today the internet is a big part of our lives, but sharing information over the internet unprotected will have its disadvantages. Luckily, pay per head uses state of the art security so that you don't have to worry about security matters. This is much more reliable and safe than bookmaking face to face. Feel the comfort and safety of doing your work anywhere by being just behind your laptop.
With pay per head, there are an assortment of avenues to earn money. You can get involved in sports betting – which is trending. But you also have access to many in demand Casino games such as Blackjack, Texas Hold 'Em, and Roulette. Not to mention, there is also the e sports betting scene. Pay per head also covers this if you are interested in this area. This is very popular with the younger generation today since it is based on video games such as Dota 2, Counter Strike Global Offensive, and League of Legends are a few to name. Even the older generation can get hooked with betting on these video games which are all available when using pay per head.
You probably weren't expecting this, though we touched on it briefly. While being a bookmaker requires hard work and dedication, it does require the need to overwork. It does not mean that you should not concentrate on it, but what it means that it does not create the same pressure you will get in working other jobs. If you practice your skills and enhance pay per head's services, you will be able to earn more, while working for less hours. 
Get Started
Now that you are briefed with the benefits of being a bookmaker and how www.idsca.com  can help you get started. Call us at (866) 225-5437.