Doing things right the first time means that you do not have to do it over again. There are choices you have to make and it is much easier to do it right the first time than going back and fixing it. In the online betting business universe, your choice for the right pay per head software will determine the success of your venture. It is imperative that you start the best online betting business by choosing the right pay per betting software provider  the first time.
People make mistakes causing great repercussions that leads to failure in their endeavors. Learn from the best pay per head software supplier. Call on IDSca, the top pay per head software provider that will lift your business a notch higher.
Best Online Betting Business: Choosing the Right Pay Per Head Software the First Time
The right pay per head software supplier can make or break your online betting business. Be advised of the basic elements that make up an efficient pay per head software. Look for these first three elemental benefits that will help you sportsbook.
Quality Customer Support
Look for pay per head software provider that does not only offer customer service but offers quality customer support. If you have these qualities of customer service given to you, the players under your will also enjoy the quality of services when they play in your sportsbook. 
Good customer service is developing good relationships with your clientele. Thank them and promote a positive, helpful, and friendly atmosphere. Make sure that they will have a pleasant betting experience and leave satisfied after playing in your bookie site. A happy customer will come back again and again to spend more money playing in your sportsbook.
The best pay per head software delivers VIP service to all of its sports betting enthusiasts. Polite, helpful, and friendly customer support, whether you are an ordinary gambler or a big spender.
Principles of good customer service
To ensure you deliver the best customer service:
Be aware of what your customers deem to be good customer support

Find out what your customers want

Evaluate the positive and negative feedbacks and takeaction

Focus on customer service in all angles of your online betting business.

Do not stop looking for other ways to please your customers.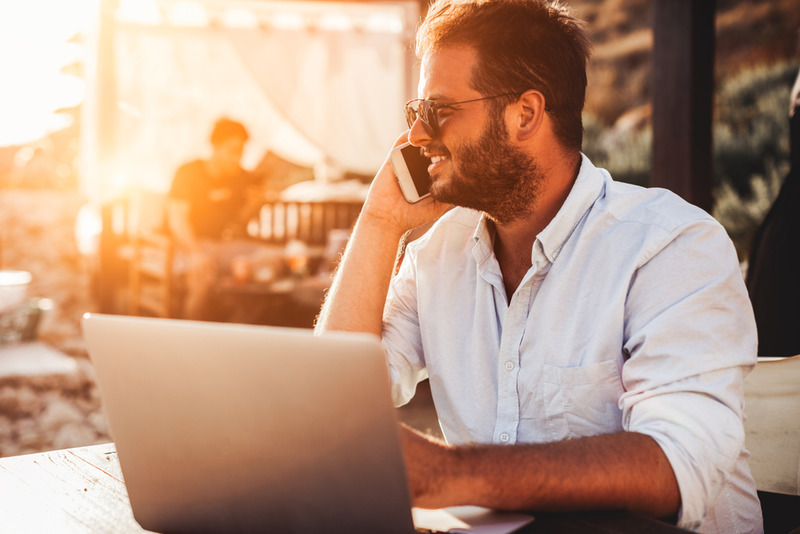 Reliability and Trustworthiness of the PPH Software and Hardware
IDSca is a supplier of the best pay per head software in the market. A betting  software provider for over 20 years now, Our company helped hundreds of bookies build their sportsbooks with the best betting platform in the industry.
IDSca has been in the gambling business providing the best pph software for over two decades and earned the reputation of a reliable and trustworthy partner in the pay per head industry. The length of existence of a pph betting software is ample proof that the company is on the right track with the products and services it provides. Its track record speaks for its name and reputation in the years of service to its customers.
Neophytes in this field of industry have no record to prove its trustworthiness, just a wait and see process that may be bad for a starting odds master.They will say anything to lure fledgeling bookies for their own interest. You need the best pph software provider in starting your online betting business by choosing the right one the first time.
If a sportsbook is of bad repute and delivers bad services where bookmakers lose money, you should shy away from this betting site or you might be next in line among disgruntled bookies. Open and read customer reviews and find out what the feedback tells you.
IDSca takes into consideration what customers say about us. We listen to constructive criticism so we can deliver better services and improve productive methods employed in our management system. Customer satisfaction is essential to the service industry. When you satisfy and please your customers, reliability and trustworthiness is a feather added to your cap.
Higher Profits and Revenues
When reliability and trustworthiness become trademarks of your sportsbook coupled with the quality of services you deliver, higher profits and revenues follow. The process uplifts your online betting business to another level bringing your sportsbook to growth and development. 
Your reputation will be your selling points to attract more players to play in your sportsbook. Your quality of services will be your promotions and marketing tools that will propel your business to more income.
Doing it right the first time is the way to start your online betting venture than go back and fix the problem. It will be additional effort wasting more energy and resources.
Start it Right. Do it right the first time. Visit us at www.idsca.com to begin your online betting business right the first time. Call us at (866) 225-5437.