The arena falls into deafening silence as sports events are on a lockdown due to the pandemic. The Corona Virus caused the meltdown of sports and sowed chaos in the betting arena. Sports is the lifeblood of sportsbooks in the season where most tournaments are closing in for championship titles. Sportsbook betting options dwindled into online casino games, virtual horse or hound racing, and other innovative options available in the market. Esports time has come to help top sportsbooks wade through the viral crisis caused by the COVID-19 strain.
Innovative Betting Options for the Top Sportsbooks Lifelines
Weather and Climate Temperature
Wagering options like betting on the over/under of a climate temperature in a given state or city. An app that drew 10,000 visitors per week and counting since its offering in the middle of February. BetonWeather.io app ballooned to 100,000 visitors after a month of accepting wagers.
The Democratic Presidential Debate did not escape among sportsbook betting propositions. Politics is still a popular means to attract punters itching to put their wagers. Gamblers placed their bets on who would be the first candidate to bring out the Coronavirus issue. There's also an over/under option on the number of tweets Trump would send.
Online Gamblers can place their bets on the outcome of a lottery. Betting odds are +2000 or bet on the Mega Ball Winner at -3500 for NO and +900 for YES. A bettor could try to predict the Power Ball out of the 25 red balls at +2100.
Jeopardy! Is a popular game show that offers betting options to bettors following the episodes. Other shows up for betting are Top Chef, Cure Your Enthusiasm, Survivor, The Amazing Race, Dancing with the Stars. More betting options for The Voice, America's Got Talent among other reality programs in the field of entertainment .
Betting sites propose significant Hollywood events like blockbuster records in the box office on weekend openings in television and movies. You can also bet on the Oscar Awards, Grammy, Golden Globe, the Academy Awards, and Emmy Awards are also proposed. 
Presidential Winners on a Coming Election
The US presidential election is ripe for sportsbooks to receive wagers on who will be the next president of the United States or will the current president be reelected. There will also be various categories on the result of this coming presidential race.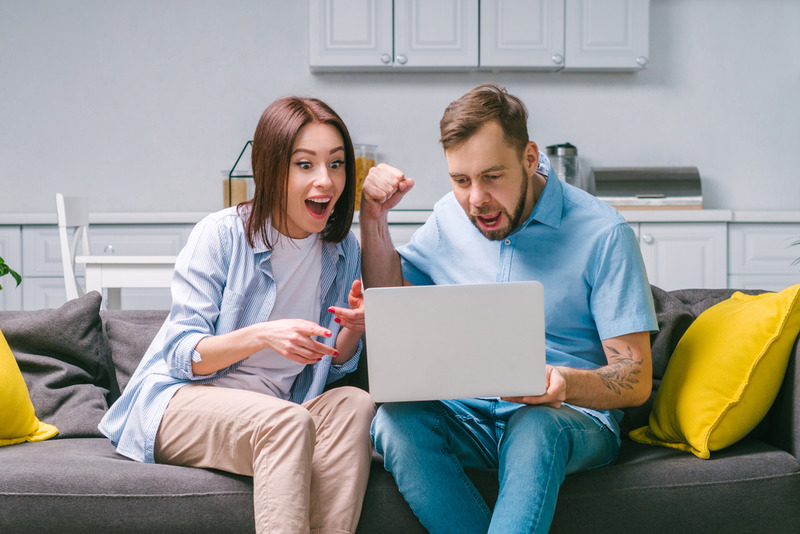 Esports Moment to Shine Through the Pandemic 
Bleachers on Arenas and Stadiums are empty in the lockdown period, that is to say no one could rely on who is infected or free from the coronavirus. Sports fans and betting aficionados are quarantined in their homes and have no choice but to wade it out and abstain from betting with physical sports on hold. 
There are popular betting solutions that could save sportsbooks going down the drain. Betting companies turn to Esports for much needed revenues to keep their wagering business afloat. The NCAA Collegiate Basketball, NBA, and MLB are supposed to be battling for Championship Titles but instead are on hold. Esports will be the most promising solution to woes suffered by the sports betting industry.
Esports have a systematic structure of tournament settings that are easy to understand for gamblers to place their bets. These sports events attract the best players in the world that is good for wagers received on their betting sites. Expert gamers are earning millions of dollars playing these video games with sponsors on the side. 
Video Games Up for Betting on Esports 
There are several games that are up for betting on sportsbooks. The common games played are StarCraft 2, League of Legends, Hearthstone. There's also Counter Strike: Global Offensive, Heroes of the Storm, and (DOTA 2). Esports is a world wide gaming industry and has its own rules and regulations that makes it a betting option for sportsbooks. 
Major sportsbooks are turning to these video games to generate income that is key to survival of their betting business. These games could be played beside other physical sports wager offerings. 
Safety of Betting on Esports
Esports, just like any other sport, is a professional field in the industry. Players are awarded to be the best that they can be. The riches obtained for winning their games are enough to ensure their performance to the highest level of competition. 
Esports has its own rules, code of conduct,and regulations that govern the organization. Professional players are paid for the results delivered. Heavy sanctions follow if players are proven colluding with other players or with certain entities that cause them to sell their games to the highest bidder. An example was given to a Chinese esports participant Wang Xiang also known as "WeiYan" of the Rogue Warriors. Weiyan is on a 2-year suspension with a $420,000 penalty for game fixing in the League of Legends Pro League (LPL) Spring 2020 Competitions. China Based LPL Organization terminated Wang's player service contract along with the penalties received. 
Documents and evidence, discussing game fixing scenarios on matches with fellow participants Dominus Esports and Victory Five. Dragon Gate was also suspended last year for game fixing and illegal betting by the League of Legends organization. 
Mobile Betting on Esports
Wagering using mobile devices is just the same as simply uploading the betting site to your smartphone that have Esports on their menus. Look for the Esports wagering section on the website to choose on present esports battled in a tournament. Check on an event and place your bets. You may access twitch to view the live matches played before your eyes.
The void is too big for innovative betting options to fill but esports and other wagering options filled some of the depth that sports betting once occupied.  
IDSca covers esports as part of the online betting solutions punters and bookmakers need. We offer the best alternative betting options for bookmakers to wade on until the sports betting world comes to normalcy. 
Visit us at www.idsca.com or you may call us at (866) 225-5437 for further details.