The Sportsbook betting software improved in leaps and bounds in the world of online gambling. Bookmakers who are not into this electronic wagering platform are left behind from the benefits it entails to bookies and punters. The feature is a preferred advantage to those who want to engage in the online betting business.
But before stepping into the internet avenue of the sportsbook gambling industry, here are some steps to consider to be on the right track of your endeavor.
A Reliable Sportsbook Betting Software Provider
Choose the right online sportsbook wagering software provider that you will be comfortable working with and you can trust in times of need. Take time to scout around in terms of products, services, and the price tag that goes with it. Evaluate a number of options and compare how well they will work for you in terms of growth and productivity. Consider the services they provide for the odds master and the punters who will be using the bookie website in their gambling activities..
Do you want a customized sportsbook betting software or a canned wagering platform that allows you to control the creation of your betting site? If you want the hands on approach of the entire site build-up, you may opt for customizing your sportsbook betting software. The flexibility makes you adjust the menus to enhance your operations according to how you want to run your business. A reliable software provider should be able to supply you with  the following features:
A State of the Art Management of your Sportsbook Betting Software
Sportsbooks should have the cutting edge hardware to resolve concerns before it even happens. Poor hardware performance could affect the automation of your system or hamper the operations of the online business. The satisfaction of your punters' gambling pleasure is in jeopardy if they are not given the products and services they want. Dissatisfied customers tend to leave your group and seek other betting sites that will cater to their desired pleasures. The effect on the gamblers' exodus could pull your revenues down and may result to losses on your venture.
IDSca, sportsbook betting software provider is the company who looks after the welfare and enjoyment of its customers. Our company delivers state of the art hardware that supports betting platforms to resolve problems before its occurence. In case of system failure, our entity has backup innovations that ensures continuous betting fun and will not hamper operations, especially at hours when betting is at its peak.
Our system has a huge data capacity that can process much more than the expected volume on its peak hours of operation, thereby, assuring no downtime. Our platform has multi-layered protection that does not allow the Denial of Service (DoS) attacks to your betting business.
Security
The IDSca environment is safe and secure where personnel cannot gain entry in levels where they are not allowed to be. The use of Personalized Key Card Entries is applied in our facilities. There is round the clock monitoring of our work areas under close circuit televised monitors. Authorized personnel are the only people allowed near our equipment and employees have supervision without any contractors involved in the operations.
Payment Options Supporting Various Currencies
This is a feature of a reliable sportsbook betting software to consider. The Bookmaker can invite punters from all parts of the globe. Therefore, it is convenient that the sportsbook betting software can accommodate foreign currencies to the website. Punters could be from Asia, Europe, North America or Central America that have different denominations. It is also significant that the sportsbook betting software provider could facilitate any conversions if it has the capacity to do so.
A Huge Array of Sporting Events Offered
Check out the volume of sports covered by your chosen sportsbook. It has to contain the major sporting events that is in demand to punters worldwide. It has to have basketball, hockey, baseball, American football, soccer, rugby, boxing, MMA, esports, futsal, golf, tennis and cricket. The sportsbook should also have horse racing, Motorsports, Volleyball, darts, and among other sports that is available for betting.
The Sportsbook should include Major and International sporting events like the National Basketball Association, National Football League, Major League Baseball, National Hockey League, Collegiate Basketball, Collegiate Football, Mixed Martial Arts, and Major Golf Tournaments. The site has to have Grand Slam Tennis that includes the Australian Open, French Open, Wimbledon, and the US Open.
Major International Motor Sports Races like the Monaco Grand Prix, Indianapolis 500, 24 hours of Le Mans, Daytona 500, Bathurst 1000, and Rally Finland among others. Horse Racing should not be left out with these major races like the Kentucky Derby in Louisville Kentucky, Preakness Stakes in Baltimore, Maryland, Belmont Stakes in Elmont, New York, Prix de l'Arc de Triomphe. Paris, France, The Royal Ascot. Ascot, England, Dubai World Cup. Dubai, United Arab Emirates, The Grand National. Aintree, England, and never forget the Melbourne Cup. Melbourne, Australia.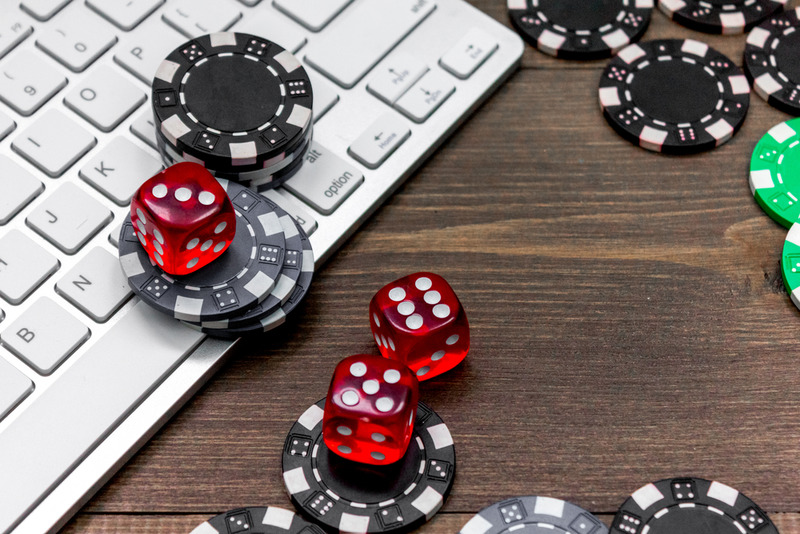 Linked to the Top Casino Games in the Market
Your chosen sportsbook betting software provider should also cater to punters that play the casino games. These are the popular casino games offered in the market: Poker, Baccarat, Craps, Pai Gow Poker, Roulette, Slots, Caribbean Stud Poker, and Keno. These are the most played casino games for 2019: Online Blackjack, 3 Card Poker, Video Poker complementing the basic casino games mentioned earlier.
User-Friendly Customized Front End
The front end of the sportsbook betting software has to be attractive and easy to navigate for bookmakers and its gamblers. You can have the hand in its creation in collaboration with the programmers and developers allowing you to design and build what is convenient to your style and operation. Make the front end simple yet easy to operate. A complicated front end could lead to the exodus of confused and dissatisfied players.
License to Operate
Make sure that your Sportsbook Software supplier has the legitimate license to operate. Check out its legal documents and verify with authorities ruling over the betting company. You would not want a fly by night entity running away with your money. Better to be safe than sorry. The action will ensure the loyalty of your gamblers if you lead them to the legal operations of the software  provider.
Service to Customers
An important factor to consider in your choice of a sportsbook betting software provider. A reliable betting platform supplier will provide the best services for the bookie and its online players. This is key to your productivity and growth in the online wagering business. Your online players must have adequate services that will not hamper their betting activity. LAck of customer support could lose you the business and those patronizing your bookie website.
In-Play Betting
Be sure to include this feature in your sportsbook Betting Software. Punters prefer to be in your sportsbook if they can avail of this cutting edge technology in your platform. This is a sought-after feature that enhances excitement and adds more fun to the betting experience. The facility is not an ordinary feature and it involves a considerable amount of money for your software provider to have this installed in the system. Choose the Sportsbook software supplier that has crisp and audible technology for you and your online gamblers.
Accommodation of Mobile Betting Devices to your Sportsbook Betting Software
Consider the mobile devices to be the major source of your betting entries in the future. Choose a betting platform that will accommodate mobile devices like cell phones, tablets, laptops. These portable equipment is now the leading devices that is on use to place wagers Coordinate with programmers and software developers to include the system in your customized sportsbook betting software.
Mobile devices are faster and more convenient from anywhere in the world. These gadgets increased  the opportunities to place wagers anytime. Make sure that an app is available for interface with the right mobile equipment in your platform. You may use the following mobile devices to connect to our Sportsbook betting software: Android, Blackberry, iPhone, iPad, and Tablet. Download the betting app to your mobile device so you can obtain access to our betting software. After certain conditions, you may start using your mobile device and its app to place you wagers.
To learn more on how to start your online betting business with us, you may send an email to at [email protected], or a live chat is available if you want to chat with our professional call center agents. You may also call us at (866) 225-5437 to book for a free trial.
Join us for and watch your business grow.