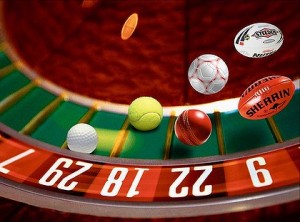 True Live betting is not just about offering a re-adjusted spread or total line during commercials breaks. It's about providing real-time betting at all times of game, and offering a larger variety of lines and props throughout the game.
With our amazing and unique player console, everything is updated automatically. You won't be annoyed having to refresh your browser constantly to get the latest information.
Live betting is HTML compliant, meaning you won't need to install any plug-ins like Flash, Microsoft Silverlight or any other in order to make it function. Live betting runs on any browser of any computer system, as well as mobile devices such as your iPad and iPhone.
When a line is available it will display on your screen instantly, and it will disappear or reflect a locked status when not available. Odds are updated automatically and scores are reflected in real-time. It's just the most amazing betting interface specifically designed to provide you with true Live betting.
The majority of betting markets available on Live betting have an outcome that occurs before the end of the game. Every bet outcome is graded as it happens whether it's in the first minute of the game or is the last play of the event. Grading happens automatically and is just about the fastest you'll see in the sports industry, powered by top class sports information services, that provide official real-time play by play stats and scores results.
This premium price per head service is unlike any other offered today. From the first minute of a game, over 80+ different markets will be available depending on the sport, and in some cases based on the importance of the match. If a game is marked as an event with "Extended Markets" double the markets of bet coverage will be offered compared to a standard event.
You will be amazed to see how making plays on such a sophisticated interface is so simple. Our new advanced betting interface allows you to add selections inside your bet slip and create several bets, such as parlays and straights with a few simple clicks.
Plus parlays are no longer limited to just games and halves. Mix live betting with regular bets for a completely new way of betting.
Come experience the future of price per head accounts by checking out IDSca's new premium betting experience.