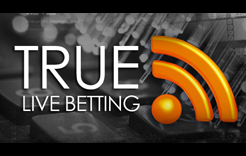 Pay per Head companies know that there are few sports betting enthusiasts in Canada, but we are still waiting to see if that darn Bill C-290 will ever get to pass. (Bill C-290 will allow single sports betting throughout Canada)
If approximately 64% of the public are ready for legal single sports betting, with some already playing the Ontario government's version of a parlay card, why not pass the thing?
Recently a few online sportsbooks and casinos have closed their doors to online gambling Canadians, but a few remain in the market with Bovada a prime example. There is no law that prohibits online gambling, and sports betting at an offshore sportsbook is actually a gray area.
If the Senate were to pass Bill C-290 after their summer break, (yup they get the summer off, isn't that nice) then casinos in Windsor and Niagara Falls would be able to increase action from cross border sports gambling. The only reason to visit Niagara Falls is the better view of the falls of course, but some Americans might stop at the casino if they had sports betting.
Niagara Falls Casino has been in the news lately for something other than sports betting by the way. The Queen of Soul, Aretha Franklin was apparently treated rudely by a wait staff in Johnny Rockets in the Casino after a performance. It seems that Franklin went too far by sitting down to eat her take-out burger.
Yes we know that we could say she got no respect, but the manager apologized and every body learned a valuable lesson; stars eat at Johnny Rockets too.
So hopefully the Senate are relaxing in the Muskokas or the Laurentians and once back will say yes to taxing their way to a happy economy. Come on you guys, you already proved you can balance a budget better than the Americans; show 'em you can handle sports betting too!
Are you a sports betting agent or online sports betting enthusiast? Get your free week and check back for updates to more sports betting news with Price per head giant, IDSca.com.